MOVES
May 10
David McAllister has received the 2020 JC Williamson Award, which recognises an individual who has made an outstanding contribution to the Australian live entertainment and performing arts industry, and helped to shape the future of our industry for the better. The Award is one of the Helpmann Awards presented by Live Performance Australia, which were presented at the Recital Centre in Melbourne. Opera singer and composer Deborah Cheetham also received the award. McAllister's award came on the heels of his Queen the Elizabeth II Coronation Award, the highest honour awarded by the Royal Academy of Dance. http://www.danceaustralia.com.au/news/david-mcallister-honoured
April 27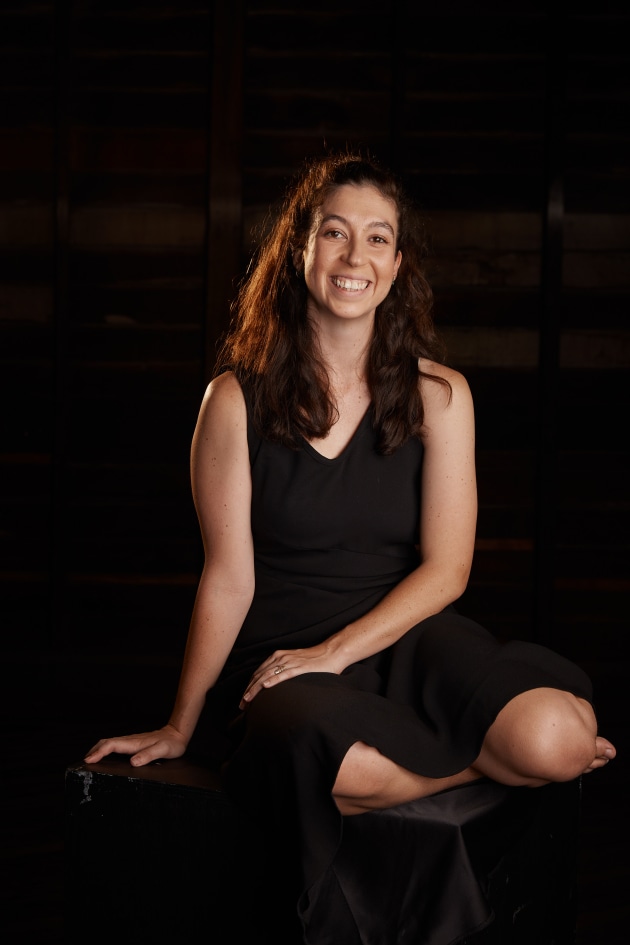 Emily Flannery, a proud Wiradjuri woman from Forbes in the Central West of NSW, has joined Bangarra Dance Theatre. A NAISDA graduate, Emily was most recently the 2021 First Nations intern with Lucy Guerin. 
April 6
The Queensland Ballet's Patricio Revé has been promoted from Soloist to Senior Soloist.
Sydney Dance Company has welcomed Gabrielle Nankivell to its Advanced Training Department as Training Associate.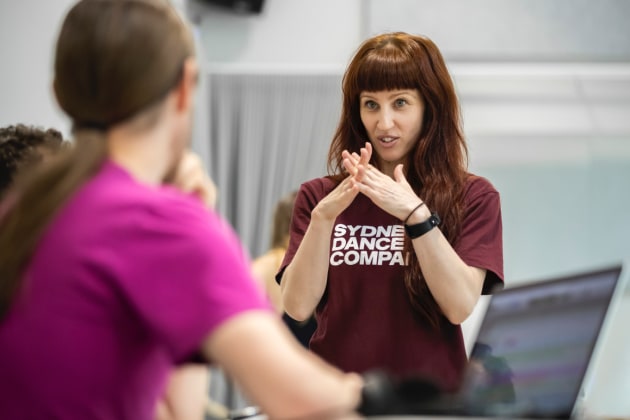 Nicholas Currie-Inns, a Munaldjali and Bundjalung man from Queensland, is the 2021 recipient of the Russell Page Graduate Program Scholarship. He will enjoy a 10-week study program with Sydney Dance Company's (SDC) Pre-Professional Year and a four-week internship with Bangarra during the making of the company's new production - SandSong.
March 1
Tyrel Dulvarie has moved from Bangarra Dance Theatre to join the Australasian Dance Collective as a company artist.
Australian Ballet principal artists, Kevin Jackson and Andrew Killian, announced their retirement. http://www.danceaustralia.com.au/news/kevin-jackson-and-andrew-killian-announce-retirement
Feb 22
Join Dancenorth ensemble member Felix Sampson are four new dancers: Marlo Benjamin, Nelson Earl, Niharika Senapati  and Michael Smith.
Feb 15
Sydney Dance Company has welcomed some new dancers. Sabine Crompton-Ward, a 2020 graduate of the company's Pre-Professional Year 2, has been offered a traineeship for 2021. Telea Jensen, the company's 2020 trainee, has been offered an extension to her traineeship due to it being disrupted by COVID-19. She will be performing in Impermanence. Isabella Crain, who performed with the company for New Breed 2020, has been offered a short contract with the company and will be performing in Impermanence. Ariella Casu left the company at the end of 2020 and is currently working on an exciting film project.
------
A new residency program for Senior First Nations dance artists has been announced by Lucy Guerin Inc and BlakDance, with Narangga and Kaurna artist Jacob Boehme appointed the inaugural First Nations Resident
Feb 9
The Australasian Dance Collective's Jake McLarnon has announced he will retire from dance following the company's season of Aftermath at the Brisbane Powerhouse from February 11-14. McLarnon, 27, joined ADC in 2016, after a one-week secondment became an eight-week contract, and then a full-time role.
 Feb 1, 2020
Garry Stewart, the artistic director of Australian Dance Theatre, has decided that he will step down at the end of 2021. http://www.danceaustralia.com.au/news/garry-stewart-to-leave-adt
Australian Ballet School graduates Lilla Harvey and Annabelle Watt have been accepted into the Australian Ballet.
Victor Zarallo has left Sydney Dance Company to pursue a new passion: teaching dance. See our recent article here.
The 2021 Russell Page Graduates are Daniel Mateo, Maddison Paluch and Mitchell J Nalingu Harrison-Currie. http://www.danceaustralia.com.au/news/bangarra-s-russell-page-graduates-announced
----------
Qld Ballet's Principal Artist Laura Hidalgo and Company Artist Tonia Looker have retired from the stage. Joining QB in 2021 as First Company Artist is former Australian Ballet and National Ballet of Canada dancer Joe Chapman. 
Four West Australian Ballet dancers have been promoted: Nikki Blain, Jesse Homes and Mayume Noguromi have each been promoted to the rank of Demi-Soloist while Julio Blanes has been promoted to Soloist. Blanes, originally from Cuba, joined the company in mid-2018. Both Homes and Blain joined WAB as Young Artists in 2015 and 2016 respectively. Noguromi joined the company's corps de ballet in 2019.  http://www.danceaustralia.com.au/news/moves-at-wa-and-qld-ballet-companies
----------------------
The new Artists of Colour Initiative has announced the winner of its inaugural scholarship. Out of more than 60 entries, the 25 member judging panel has chosen Martha Berhane, a Canadian-born Eritrean singer, dancer and actor. http://www.danceaustralia.com.au/news/winner-of-the-first-aoc-initiative-announced
--------------------
Shaun Parker has scored a double win for his work on the music video, Tomorrow. The video has received the award for Best Director at the Sweden Film Awards and at the Prague International Film Festival. http://www.danceaustralia.com.au/news/shaun-parker-wins-film-award.
------------------------------
Melbourne company Chunky Move has announced that Joel Bray is to become its inaugural choreographer in residence, beginning in 2021. http://www.danceaustralia.com.au/news/joel-bray-is-chunky-move-s-first-choreographer-in-residence
Send us your move! Email: dance@yaffa.com.au.