MOVES
June 25, 2022.
The Australian Ballet's Sharni Spencer was promoted from senior soloist to principal artist following her performance in Harlequinade in Melbourne on Saturday June 25.
The West Australian Ballet is now looking for a new executive director Olivier David, following the departure of present incumbent Olivier David. Aurélien Scannella will assume the responsibilities of executive director, supported by the executive and artistic leadership, in the meantime.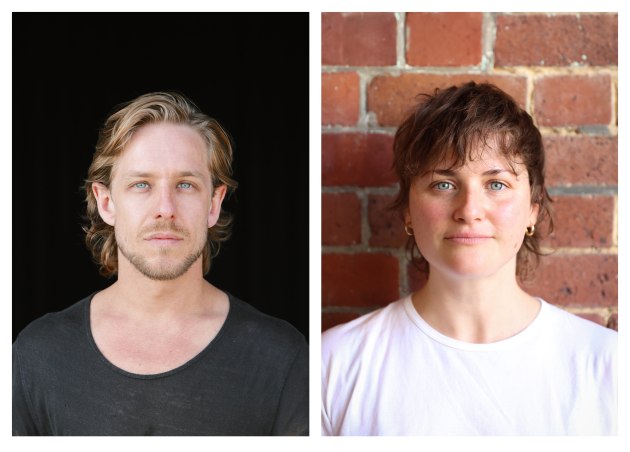 The Board of STRUT Dance, the National Choreographic Centre of Western Australia, has announced that James O'Hara and Sofie Burgoyne have been appointed as Co-Directors of STRUT Dance. 
James currently holds the role of Co-Artistic Director of the New Zealand Dance Company and will bring with him 20 years of experience as a dance performer, teacher, choreographic assistant, and director. He has worked with Ballet Preljocaj, Matthew Lutton, Ross McCormack, Stephanie Lake, Dancenorth and alongside Yang Liping and Marina Abramović. He has performed as a guest with Cedar Lake Contemporary Ballet (Ohad Naharin), the Australian Ballet (Gideon Obarzanek), the Norwegian National Ballet, the Paris Opera Ballet, the Bolshoi Theatre and collaborated extensively as both performer and assistant with Marina Mascarell, Michael Keegan-Dolan, Damien Jalet and Sidi Larbi Cherkaoui. 
Sofie is an artist and cultural worker with a background in dance and choreography who gestures towards culture and community through performance, creation, collaboration, curation and teaching. Sofie's choreographic work has been presented in the USA, UK and throughout Australia and she has worked internationally as a performer with choreographers such as Miguel Pereira, Eszter Salamon, Thomas ES Kelly, Theo Clinkard and Jean Claude Gallotta. 
Sofie has collaborated with a number of visual artists and institutions including Museum of Old and New Art (MONA), Dark Mofo, Constance ARI, Pope Alice, A Published Event, Diana Baker Smith and Seaborg, with music group "Group A", with theatre companies Frantic Assembly, Erth Visual and Physical Inc., Terrapin Puppet Theatre and the Channel 3 (UK) television series, 'HUMANS'. 
June 6
International concert pianist Daniel Le has joined the Queensland Ballet as a full-time company pianist to work with company artists, Jette Parker Young Artists and Pre-Professional Program dancers at Queensland Ballet Academy. Le's career has spanned four continents, performing with such orchestras as Melbourne and Qld symphony orchestras, and at such festivals as the Norfolk Chamber Music Festival and Bowdoin International Music Festival. He has been completing a Doctor of Music in Piano Performance at the Manhattan School of Music as the Ruby Fae Ellenger Overstreet Scholar in New York.
May 31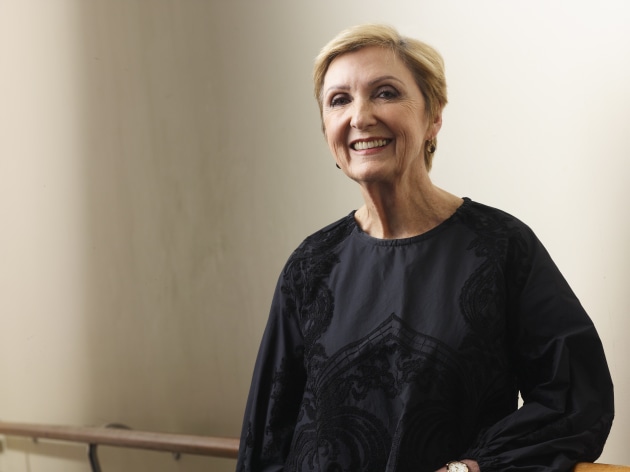 Libby Christie will be stepping down from her role as Executive Director of the Australian Ballet at the end of 2022, after 10 years in the role.
"It has been a huge honour and privilege to lead the company in this role alongside two artistic directors – David McAllister and David Hallberg," she says.
"I have been conscious at all times of the tremendous responsibility entrusted to leaders of this beautiful company given the important role the Australian Ballet plays in the world of ballet and Australia's performing arts landscape. [...]
Christie noted that COVID-19 had been a major challenge for the company which relies on box office for 60% of its annual income but had been unable to perform 75% of its planned performances over the past two years.
"I am so proud of how the company came together, made sacrifices, and worked hard to stay in great shape – in every sense. The teamwork and support from company members and the extraordinary ballet family has made it possible for us to emerge from the pandemic ambitious and stronger than ever."
The company plans to have a successor in place by the end of the year.
Professor Ruth Rentschler has been appointed as the new Chair of Australian Dance Theatre. Rentschler was appointed to the board in 2017, and been in the role of Deputy Chair working alongside former Chair David Stobbe, who stood down at the Company's recent AGM.
May 23, 2022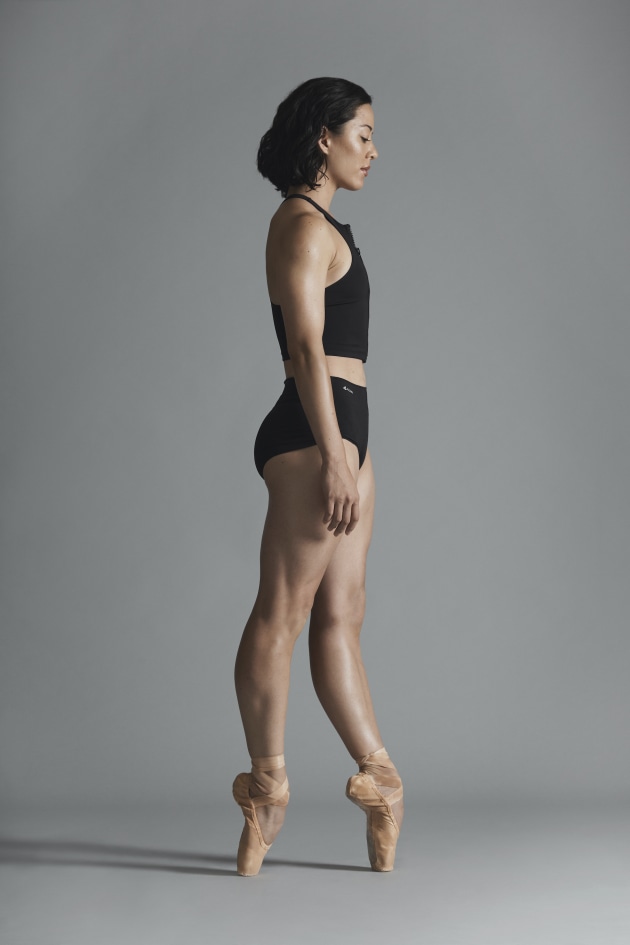 The Australian Ballet has announced 10 dancer promotions:
Jill Ogai from Soloist to Senior Artist; Nathan Brook from Soloist to Senior Artist; Imogen Chapman from Soloist to Senior Artist; Rina Nemoto from Soloist to Senior Artist; Lucien Xu from Coryphée to Soloist; Mason Lovegrove from Coryphée to Soloist; Luke Marchant from Coryphée to Soloist; Katherine Sonnekus from Corps de Ballet to Coryphée; Aya Watanabe from Corps de Ballet to Coryphée; George-Murray Nightingale from Corps de Ballet to Coryphée.
May 16
After six years as Executive Director of Sydney's Force Majeure, Colm O'Callaghan is leaving the company to take up the position of Executive Director of The Gate Theatre in Dublin.
Joseph Caley, Lead Principal dancer with the English National Ballet, will join the Australian Ballet, starting in August. He joins a number of new dancers:  American Henry Berlin will join the company when he graduates from the School of American Ballet in June and Maxim Zenin has also recently joined the company's corps de ballet from the Mariinsky Ballet. Also arriving from overseas is Royal Ballet School graduate Elija Trevitt (UK). Joining the company from the Australian Ballet School are Mio Bayley (Ballarat, Vic), Harrison Bradley (Christchurch, NZ), Hugo Dumapit (Sydney,NSW), Bryce Latham (Southwest Rocks, NSW), Samara Merrick (Taree, NSW), Hannah Sergi (Sydney, NSW) and, as previously noted, Grace Carroll (Sydney).
Bangarra Dance Theatre has appointed two new dancers. Chantelle Lee Lockhart is a proud descendant of the Dharawal Nation as well as the people of the Eora Nation. She trained in Newcastle at the National College of Dance, and in Austria at the Salzburg Experimental Academy of Dance (SEAD). James Boyd will join Bangarra as a Russell Page Graduate. He is a proud Aboriginal man with connections to the Kunja and Muruwari people of south-western Queensland, and Wakka Wakka nation, south-eastern Queensland. He has an Advanced Diploma in Dance from NAISDA, has performed with the NT Dance Company and worked with many choreographers, including incoming Bangarra artistic director Frances Rings.
Susan Jaffe has been named the new artistic director of American Ballet Theatre, stepping into the shoes of Kevin McKenzie, who is retiring after 30 years in the role. Jaffe is a former dancer with ABT, as principal for 22 years, and most recently has been artistic director of Pittsburg Ballet Theater.
April 11
After a glittering 17 year career with the Australian Ballet, principal artist Ty King Wall has decided to hang up his shoes to spend more time with his growing family. "It has been my lifes honour, and an inredible privilege to dance with this company, he says. "It runs in my veins, it is woven into the fabric of who I am, and I will always carry a piece of it with me, wherever I go."
King-Wall is married to principal artist Amber Scott, and they have recently introduced a second child into the world.
King-Wall's final performance will be on Saturday April 23, as Count Alexei Vronsky in Anna Karenina in Sydney.
March 28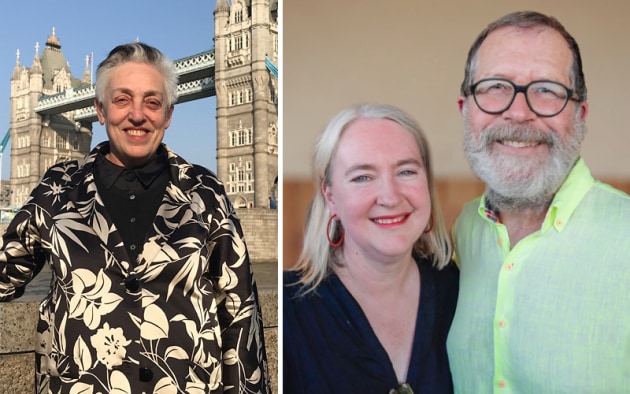 The Adelaide Festival has appointed a new artistic director, Ruth Mackenzie, CBE, who will take the reins from 2024-26. Current co-directors Neil Armfield and Rachel Healy will "step back" and support the transition to a new leadership before the 2023 festival.
Mackenzie is currently a consultant artistic director for the Mayor of London working on a large-scale cultural program, Let's Do London, and for Comme des Garçons in Paris to open a new arts centre aimed at under 30-year-olds.
She was director of Holland Festival, Manchester International Festival and Chichester Festival, she was in charge of the official cultural program for the 2012 London Olympics and Artistic Director for the Théâtre du Châtelet in Paris. 
March 21
Three dancers have been farewelled from Bangarra Dance Theater: Rika Hamaguchi, Baden Hitchcock and Bradley Smith. Two new dancers joined this year from the company's Russell Page Graduate Program: Janaya Lamb and Jesse Murray.
February 28
The Australian Ballet's Callum Linnane has been promoted from Senior Artist to Principal Artist.
February 21
Co3, Perth's contemporary dance company, has appointed Emma Fishwick as 2022 artist for IN.RESIDENCE, an exploratory project that will be given a short season in June at the State Theatre Centre of WA.
February 8
The Australasian Dance Collective has welcomed two new company artists. Harrison Elliott arrives from Australian Dance Theatre where he was nominated for a 2019 Australian Dance Award for Outstanding Performance by a Male Dancer for his performance in ADT's work South. Trained at the WA Academy of Performing Arts, he has worked with various Australian and overseas companies. Independent dancer Lilly King is also a WAAPA graduate. She has been performing as an independent dancer and was awarded Best Newcomer (Dance) Award 2019 in the Performing Arts Awards WA.
January 16, 2022
Tracks Artistic Co-Director Tim Newth will spend this year taking some well-deserved long service leave; Jess Devereux is stepping into the new role of Associate Artistic Director; and Dance Animateur Kelly Beneforti is returning from maternity leave.
January 17, 2022
The West Australian Ballet's artistic director, Aurélien Scannella, has promoted six dancers. Oscar Valdés has been promoted to Principal, Alexa Tuzil has been promoted to the second-highest tier of Soloist, and Adam Alzaim, Glenda Garcia Gomez, Kiki Saito and Jack Whiter have all being promoted from the Corps de Ballet to Demi-Soloist.
Assistant Rehearsal Director and former West Australian Ballet Demi-Soloist Reika Sato will start 2022 in her new role of Rehearsal Director.
West Australian Ballet celebrates its 70th anniversary in 2022.
----------------------
The Adelaide Festival Board has announced the appointment of Kath M Mainland as Chief Executive from April 2022. Mainland has worked in and around festivals for over 25 years, most recently as Executive Director and co-CEO of Melbourne's RISING festival. Previously, she was CEO of Melbourne International Arts Festival; Chief Executive of Edinburgh Festival Fringe and Administrative Director of the Edinburgh International Book Festival. She was awarded a CBE for services to culture in Scotland in 2014.
Mainland takes up her appointment in April.
---------------------------------
Sydney Dance Company has announced that Executive Director Anne Dunn is to step down after almost 12 years in the role. Dunn is to be appointed Executive Director and Co-Chief Executive Officer of Sydney Theatre Company and will leave SDC in January 2022.
Serena Chalker has been appointed Creative Producer of Strut Dance National Choreographic Centre of WA. Chalker is a choreographer, critically acclaimed independent artist, producer and co-director of award-winning Anything Is Valid Dance Theatre. She was a member of the STRUT Dance Board from 2011-2013 and has also produced and co-curated the last three iterations of STRUT's site-specific season In Situ / Situ-8 with Geordie Crawley.
September 21
The Victorian College of Arts has two new lecturers joining the new Master of Dance and revitalised BFA Dance: Cara Hagan and Brenton Surgenor. Hagan is an internationally established artist and scholar from New York. Aotearoa-born Surgenor is a leading specialist in somatic education, choreography and dance science. More here.
Send us your move! Email: dance@yaffa.com.au.
September 13
Grace Carroll, a former pupil of Tanya Pearson Academy (NSW), the Paris Opera Ballet School and the Royal Ballet School (UK) has joined The Australian Ballet.
Australian Primrose Kern has joined the Boston Ballet, as company artist.
August 30
Lilian Steiner has been announced at the 2021-22 Resident Director of Lucy Guerin Inc in Melbourne. Lilian has performed with Lucy Guerin Inc in Weather (2012), Motion Picture (2015), The Dark Chorus (2016), Split (2017), Make Your Own World (2019), Metal (2020) and PENDULUM (2021).

Along with working and touring extensively with Lucy Guerin Inc, Lilian has worked with choreographers Phillip Adams (Balletlab), Melanie Lane, Shelley Lasica, Brooke Stamp, Leah Landau and Rennie McDougall, as well as visual artists Sally Smart, Brook Andrew, Emile Zile, Bridie Lunney, Ash Keating, Mikala Dwyer and Alicia Frankovic, architect Matthew Bird (Studio Bird) and sound artists JLIN, Anna Homler and Richie Cyngler. This breadth of experience has informed the development of Lilian's own artistic voice.

Her choreographic projects have been presented in both national and international contexts and she was the recipient of the Green Room Award for Best Female Dancer in both 2017 and 2018, as well as the Helpmann Award in 2017. Her work Noise Quartet Meditation received the 2015 Green Room Award for Concept and Realisation.
------------
Aotearoa-born Brenton Surgenor, a leading specialist in somatic education, choreography and dance science, and Cara Hagan, an internationally established artist and scholar from New York, have joined the faculty of the Master of Dance at the University of Melbourne. Surgenor has come from the Hong Kong Academy of Performing Arts; Hagan is the director of American Dance Festival's Dancers Make Movies.
Send us your move! Email: dance@yaffa.com.au.
August 23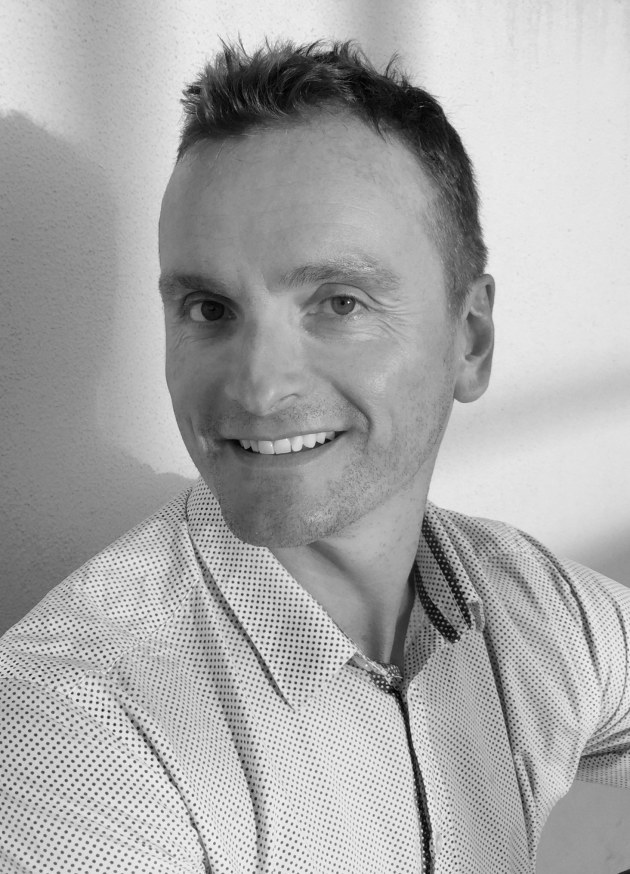 After more than a decade in the post, Adrian Burnett has left his post as the Head of Arts Practice for Dance at the Australia Council. 
"It has been a huge privilege to work alongside such esteemed colleagues, at all levels of the organisation, over the last ten and a half years," he said in his announcement. "I feel the Australia Council is the 'engine room' of arts and culture in Australia and we all work in service of a higher purpose – to make Australia's arts and cultural landscape a place we can all be proud of - one that supports and celebrates humanity in its myriad of complex, messy and brilliant forms."
August 3
Paul Selwyn Norton is leaving his position as Director of STRUT Dance in Perth to take up a new post as s director of the Junction Arts Festival in Launceston, Tasmania. Selwyn has been the leader of STRUT for eight years, during which time he has built it from a fledgling to a vibrant dance organisation that has fostered partnerships with some of the world's finest choreographers and positioned itself as the National Choreographic Centre of Western Australia.
 After an esteemed 20-year professional dance career, including 13 years at West Australian Ballet, Demi-Soloist Melissa McCabe (nee Boniface) is retiring from the stage.
July 5
The Australia Council has appointed Robert Morgan as its new chair, replacing Sam Walsh. Morgan is Clemenger Group's executive chair and a director of BBDO Worldwide, as well as a board member for AFL team, Sydney Swans.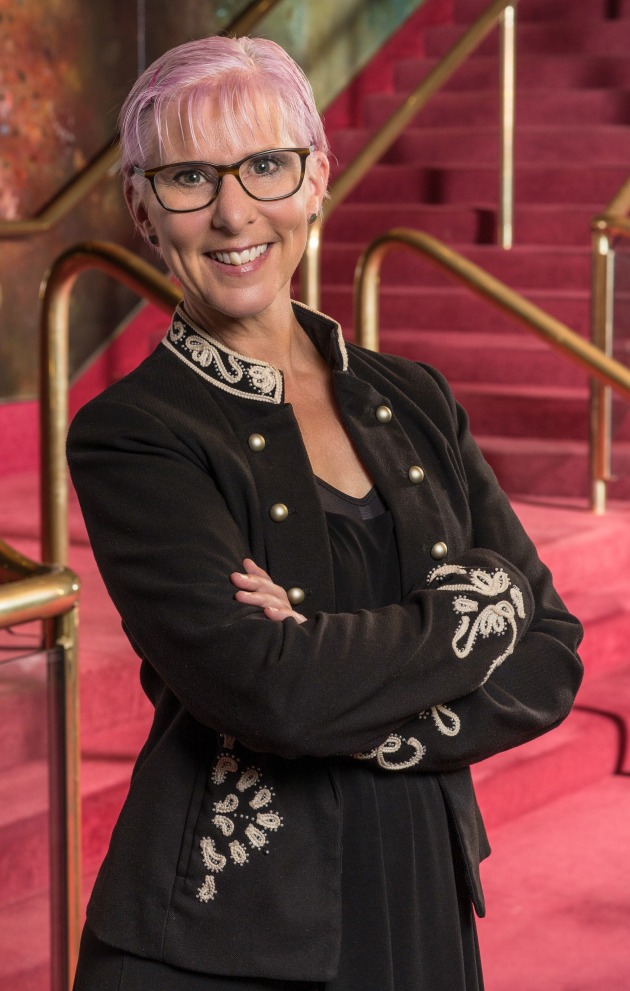 The Australian Ballet School has appointed Kirsty Ritchie as its new Executive Director. Ritchie is currently the Associate Director of Organisational Development and the Arts Wellbeing Collective at Arts Centre Melbourne. She initially trained at The Australian Ballet School and went on to become a professional dancer, performing with the Australian Ballet, The Dancers Company and other companies for several years. Kirsty retrained in organisational development and change management, holding senior roles nationally and internationally with Myer, Telstra and Bupa, before joining Arts Centre Melbourne in 2018.
Send us your move! Email: dance@yaffa.com.au.
June 15
Australian Rachael Ireson is now Resident Director and Choreographer on the new Dreamworks and Stephen Schwartz musical, The Prince of Egypt, in London.
The Queensland Ballet's Joel Woellner has been promoted to Principal Artist.
May 24
The full cast has been announced for Opera Australia and GWB Entertainment's production of West Side Story, performing in Perth in June and Brisbane in July/August. Go here.
 The Australian Ballet's Artistic Director David Hallberg has announced the following promotions: Callum Linnane from Soloist to Senior Artist; Isobelle Dashwood from Corps de Ballet to Soloist; Yuumi Yamada from Coryphée to Soloist; Jacqueline Clark from Coryphée to Soloist; Lucien Xu from Corps de Ballet to Coryphée; Lisa Craig from Corps de Ballet to Coryphée; Riley Lapham from Corps de Ballet to Coryphée.
May 10
David McAllister has received the 2020 JC Williamson Award, which recognises an individual who has made an outstanding contribution to the Australian live entertainment and performing arts industry, and helped to shape the future of our industry for the better. The Award is one of the Helpmann Awards presented by Live Performance Australia, which were presented at the Recital Centre in Melbourne. Opera singer and composer Deborah Cheetham also received the award. McAllister's award came on the heels of his Queen the Elizabeth II Coronation Award, the highest honour awarded by the Royal Academy of Dance. http://www.danceaustralia.com.au/news/david-mcallister-honoured
April 27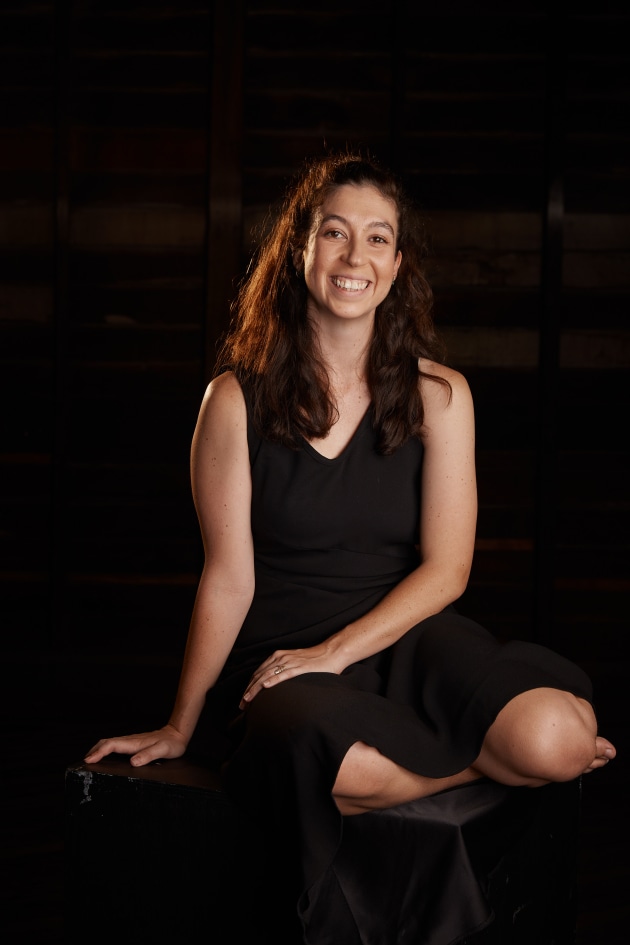 Emily Flannery, a proud Wiradjuri woman from Forbes in the Central West of NSW, has joined Bangarra Dance Theatre. A NAISDA graduate, Emily was most recently the 2021 First Nations intern with Lucy Guerin. 
April 6
The Queensland Ballet's Patricio Revé has been promoted from Soloist to Senior Soloist.
Sydney Dance Company has welcomed Gabrielle Nankivell to its Advanced Training Department as Training Associate.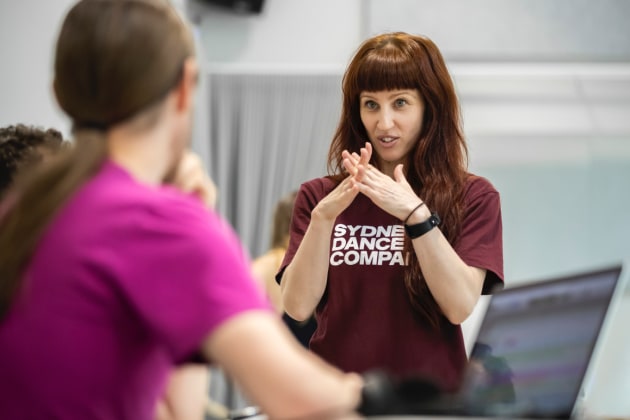 Nicholas Currie-Inns, a Munaldjali and Bundjalung man from Queensland, is the 2021 recipient of the Russell Page Graduate Program Scholarship. He will enjoy a 10-week study program with Sydney Dance Company's (SDC) Pre-Professional Year and a four-week internship with Bangarra during the making of the company's new production - SandSong.
Send us your move! Email: dance@yaffa.com.au.
March 1
Tyrel Dulvarie has moved from Bangarra Dance Theatre to join the Australasian Dance Collective as a company artist.
Australian Ballet principal artists, Kevin Jackson and Andrew Killian, announced their retirement. http://www.danceaustralia.com.au/news/kevin-jackson-and-andrew-killian-announce-retirement
Feb 22
Join Dancenorth ensemble member Felix Sampson are four new dancers: Marlo Benjamin, Nelson Earl, Niharika Senapati  and Michael Smith.
Feb 15
Sydney Dance Company has welcomed some new dancers. Sabine Crompton-Ward, a 2020 graduate of the company's Pre-Professional Year 2, has been offered a traineeship for 2021. Telea Jensen, the company's 2020 trainee, has been offered an extension to her traineeship due to it being disrupted by COVID-19. She will be performing in Impermanence. Isabella Crain, who performed with the company for New Breed 2020, has been offered a short contract with the company and will be performing in Impermanence. Ariella Casu left the company at the end of 2020 and is currently working on an exciting film project.
------
A new residency program for Senior First Nations dance artists has been announced by Lucy Guerin Inc and BlakDance, with Narangga and Kaurna artist Jacob Boehme appointed the inaugural First Nations Resident
Feb 9
The Australasian Dance Collective's Jake McLarnon has announced he will retire from dance following the company's season of Aftermath at the Brisbane Powerhouse from February 11-14. McLarnon, 27, joined ADC in 2016, after a one-week secondment became an eight-week contract, and then a full-time role.
 Feb 1, 2020
Garry Stewart, the artistic director of Australian Dance Theatre, has decided that he will step down at the end of 2021. http://www.danceaustralia.com.au/news/garry-stewart-to-leave-adt
Australian Ballet School graduates Lilla Harvey and Annabelle Watt have been accepted into the Australian Ballet.
Victor Zarallo has left Sydney Dance Company to pursue a new passion: teaching dance. See our recent article here.
The 2021 Russell Page Graduates are Daniel Mateo, Maddison Paluch and Mitchell J Nalingu Harrison-Currie. http://www.danceaustralia.com.au/news/bangarra-s-russell-page-graduates-announced
----------
Qld Ballet's Principal Artist Laura Hidalgo and Company Artist Tonia Looker have retired from the stage. Joining QB in 2021 as First Company Artist is former Australian Ballet and National Ballet of Canada dancer Joe Chapman. 
Four West Australian Ballet dancers have been promoted: Nikki Blain, Jesse Homes and Mayume Noguromi have each been promoted to the rank of Demi-Soloist while Julio Blanes has been promoted to Soloist. Blanes, originally from Cuba, joined the company in mid-2018. Both Homes and Blain joined WAB as Young Artists in 2015 and 2016 respectively. Noguromi joined the company's corps de ballet in 2019.  http://www.danceaustralia.com.au/news/moves-at-wa-and-qld-ballet-companies
----------------------
The new Artists of Colour Initiative has announced the winner of its inaugural scholarship. Out of more than 60 entries, the 25 member judging panel has chosen Martha Berhane, a Canadian-born Eritrean singer, dancer and actor. http://www.danceaustralia.com.au/news/winner-of-the-first-aoc-initiative-announced
--------------------
Shaun Parker has scored a double win for his work on the music video, Tomorrow. The video has received the award for Best Director at the Sweden Film Awards and at the Prague International Film Festival. http://www.danceaustralia.com.au/news/shaun-parker-wins-film-award.
------------------------------
Melbourne company Chunky Move has announced that Joel Bray is to become its inaugural choreographer in residence, beginning in 2021. http://www.danceaustralia.com.au/news/joel-bray-is-chunky-move-s-first-choreographer-in-residence
Send us your move! Email: dance@yaffa.com.au.
 Sign up to our e-news here. It's free!