The joy of dance isn't complicated. But life is and building a life in dance even more so. Here is why Sydney Dance Company dancer, Victor Zarallo, has. - CANDIDE MCDONALD.
Zarallo began ballroom dance socially when he was nine years old because he was being left at home on the weekends while his parents practised their social ballroom dancing. "One weekend, they took me with them. There were other children dancing and the teacher I asked me if I wanted her to partner me with a girl," he recalled. "I started liking it. My parents were happy."
He began entering competitions and his life became all about dance. "It becomes like a marriage with your partner, even if you're only thirteen, he stated." At the age of fifteen, Zarallo was ranked #1 in the Spanish championships and won the chance to represent his country in the European championships in Moldova. "There, I saw a lot of the boys in the Eastern European couples had a distinctive style. I wanted that. My teacher said, 'Well they do ballet. Would you do ballet?' I was adamant - no.  'Well you'll never be able to win then,' he answered."
"That became a challenge, and challenge drives me," Victor added. He asked his mother if she would find a ballet class for him, which she did – with Lolita Vilalta in Sitges in Barcelona, where they lived. "Lolita told my mum, 'A boy who wants to do ballet, yes. This doesn't exist. Bring him to class,'" Victor recalled. He was given a uniform list, which nearly aborted his ballet training before his first class began. He dressed himself with the jock strap on top and told his mum he wasn't going anywhere like that.
The class was filled with a daunting array of girls but as soon as Zarallo stretched his foot he awed his teacher. It was the first time Victor learned that he had very good physical assets for ballet. He passed it off, because he had gone to ballet for his ballroom dancing. He found that he liked ballet though. One year later, his ballet ambition was burning more brightly and his teacher suggested that he enrol in a pre-professional ballet school. 
Zarallo's first audition was at the John Cranko School in Stuttgart. It was the first time that he had really seen boys do ballet. "I started the class, couldn't follow anything and was so embarrassed." He was, however, accepted. Zarallo's physical attributes for ballet had triumphed over his lack of knowledge for the second time. School was a shock, or in Zarallo's words, torture. "I went to Germany without knowing very much about what I was doing. I did a one-month German course, didn't speak English, didn't know where it was going to lead but was driven by the challenge. My first class was three hours of ballet with a Russian teacher, Peter Pestov. He only spoke Russian. I suffered so much that year.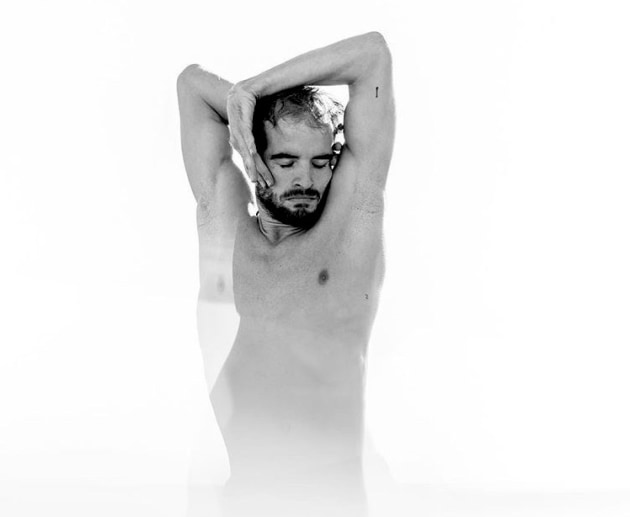 "I learned ballet as much as I could, the hard way, the Russian way – which is a lot of repetition. The teachers made me feel quite small, but that has given me a lot of strength in life. At the end of Year Two, I was called to the office and I knew what was going to come. I wasn't going to make it into the third year." His appraisal was damning, "You should go back to ballroom dance," the school's director, Tadeusz Matacz, told him.
On his way back from the office, Zarallo passed the Australian artistic associate at the Royal Ballet School, Gary Norman, who asked him why he looked so sad. Zarallo didn't know who he was but told him anyway. "What? You're coming to the Royal Ballet next year," Norman said. "You are a diamond. We just need to polish you. You need the right training." 
"I wanted to prove Matacz wrong and went to London full of motivation. The training wasn't as hard; more enjoyable, more artistic, more expressive. They let me be who I am as a dancer and made me who I am now as a dancer," Zarallo noted. At the beginning of Year Three, then Royal Ballet principal dancer, Tamara Rojo, saw him in an open class. "She told my mum, 'He's working well but I can make him better'. So from then, I used to do my hours in school and then go to the Royal Ballet Company and repeat class slowly with her partner at the time, Royal Ballet soloist, José Martinez." 
When Zarallo graduated, he was offered a job in the Scottish Ballet. Shortly after, director, Ashley Page, left and was replaced by Christopher Hampson. "He gave me all the chances, all the roles. Promoted me to soloist. My professional life in the Scottish Ballet was amazing," Zarallo stated. "I did every role I had ever wanted to do except Romeo in Romeo & Juliet. I danced all around the world."
At the age of twenty-eight, Zarallo craved a new challenge. He had started going out with Australian dancer, Mia Thompson, who was also in the Company. She mentioned Sydney Dance Company. That its artistic director, Rafael Bonachela, is also Spanish was part of the drawcard. "Being here has put me on another level. I know who I am as a dancer and a person, who I want to be on stage. And the connection I have with an audience is a passion. Now I also have a new hobby - I call it a hobby because I love it – teaching, sharing my experience for people in a positive way."
In his three years with Sydney Dance Company, Zarallo has become known among audiences for the innate power of his performance style. Within the Sydney Dance Company Studios, he has also become known for the soaring popularity of his classes. Zarallo was the first SDC dancer to become a regular fixture in the ballet class timetable and currently teaches in the studio as well as online.