Zoom Dance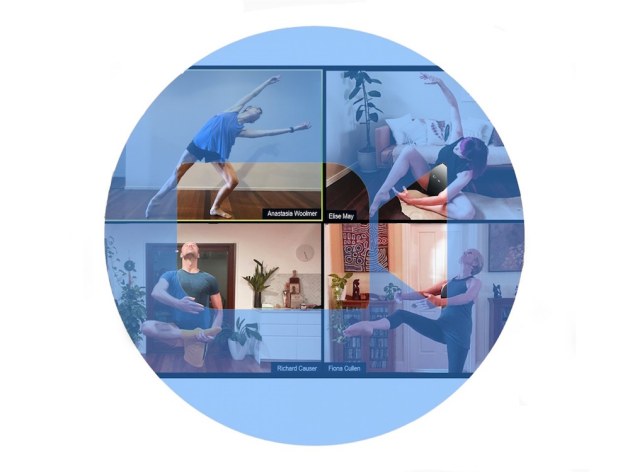 Contemporary Dance Classes online from the comfort of your own home.
It's a topsy turvy time. But that doesn't mean you can't attend a contemporary dance class. Whatever your situation, you can still stay fit and take part in contemporary dance classes online from the comfort of your home.
 
Each class will be taken by one of four professional teachers: Richard Causer, Fiona Cullen, Elise May or Anastasia Woolmer.
 
There are a range of levels to cater to wherever you are currently at.
 
Start your week right on a Monday, with a class suitable for all levels. This special class is taken by all 4 teachers and will get you feeling great to start your week right. Classes on other days are taught by one of the four teachers, which one(s) you get is a lucky dip.
Cost? Just $10 AUD per class. We want to support everyone to keep moving, communicating and dancing online during this difficult time. If you are unable to attend due to financial difficulties, please email us.
 
Classes are 1 hour in duration and conducted via zoom. They are designed to fit within a living room space, delivered from our home in Brisbane, Australia to yours.
How does it work? It's easy. Simply book your spot and you will be instantly emailed a zoom link to the class. Click on the class link anytime from 10 minutes before the start time and follow the simple instructions.
Spots are limited, book now to secure your place.
Group Classes
Mondays- 10am (all levels) Taught by 4 professional teaching artists in the same class.
Lucky Dip Classes
Wednesdays- 6:30pm (Intermediate)
Fridays- 10am (Beginners) Taught by one of our 4 professional teaching artists.