Desperate to keep dancing through the school holidays? We have a fantastic giveaway for you! 
Dance Australia and some of Australia's top dance schools are giving you the chance to WIN 1 week of FREE dance tuition at a top Australian summer dance school of your preference.
ENTRIES NOW CLOSED
PARTICIPATING SUMMER DANCE SCHOOLS INCLUDE:
Alegria Dance Studios (NSW)
Alegria Dance Studios is delighted to offer one lucky winner a place at the 2022 Alegria Summer School (January 17-21). Very talented and experienced faculty covering classical, pas de deux, jazz, contemporary and repertoire. The prize is suited for a talented and sincere student of Advanced 1 level or above.
www.alegria.com.au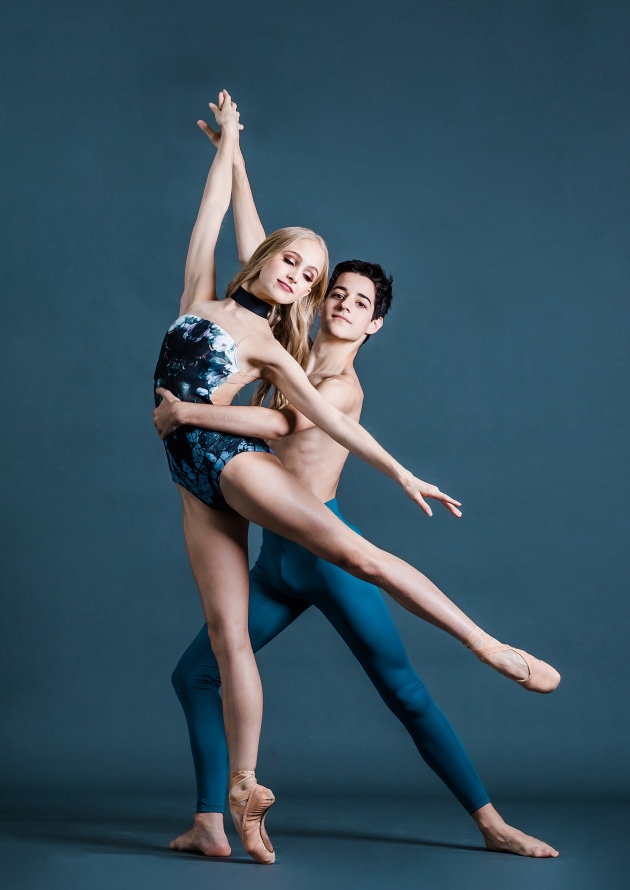 Photo: Pure Dynamics Photography. Mia Zanardo, Pre - Professional Year Queensland Ballet 2022. John Neumeier. Winner: Gold Medal: RAD Genee International Ballet Competition, Toronto, 2019 and Senior Australasian Ballet and Contemporary Challenge, January 2020. Christian Carlo-Stella, 2nd Year English National Ballet School. 
Annette Roselli Dance Academy (QLD)  
Annette Roselli Dance Academy is delighted to offer one lucky winner a full scholarship to the 2021 ARDA International Summer School, to be held from December 15 to 19, 2021. ARDA is excited to offer an outstanding faculty which includes teachers from The Australian Ballet School. Classes will be offered in classical ballet, repertoire, contemporary, lyrical, jazz, boys virtuosity, body conditioning and more. The Summer School will offer dancers the opportunity to be selected for short term scholarships to the Australia Ballet School. Ms Irina Konstantinova and Mr Sergey Konstantinov (ABS) will be teaching alongside some of Australia's most prestigious classical and contemporary teachers. An opportunity not to be missed.
www.annetteroselliballet.com.au

Dancer: LUCY CHRISTODOULOU, Photographer: ERIK SAWAYA
Australasian Dance Collective (QLD)
Learn from ADC's internationally-renowned company dancers and handpicked industry-leading guest artists at our Brisbane Summer Contemporary Dance Intensive (CDI). Catering for ages 12-13, 14-16 and 17+, and held at ADC's Fortitude Valley studios from January 10-14 and 17-21, one lucky winner will hone their technique, develop performance skills and deepen their ability to create unique and engaging dance - all while exploring exclusive yet-to-be-performed ADC repertoire. Our teaching team will also offer personal insights and advice through sessions focusing on physical fitness, audition processes and career pathways.
www.australasiandancecollective.com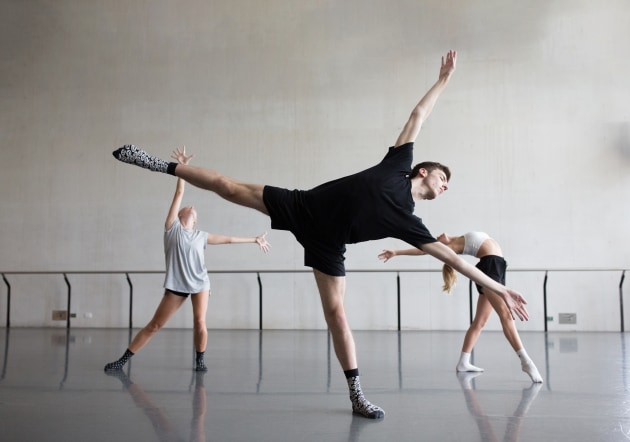 Photo: David Kelly
The McDonald College (NSW)
This summer, The McDonald College is doing things differently. We have curated a special program of four mornings in January, designed to physically prepare ballet students ages 12 to pre-professional, for a safe and strong return to the studio. Each morning will consist of a 1-hour conditioning / pilates class and a 1 + 3/4 hour ballet class. We are delighted to have Nicky Gattorna (former Royal Ballet Soloist) join us – along with Mitch Rayner (ex-Australian Ballet).
Tuesday 18 – Friday 21 January 2022
https://www.mcdonald.nsw.edu.au/backtoballet/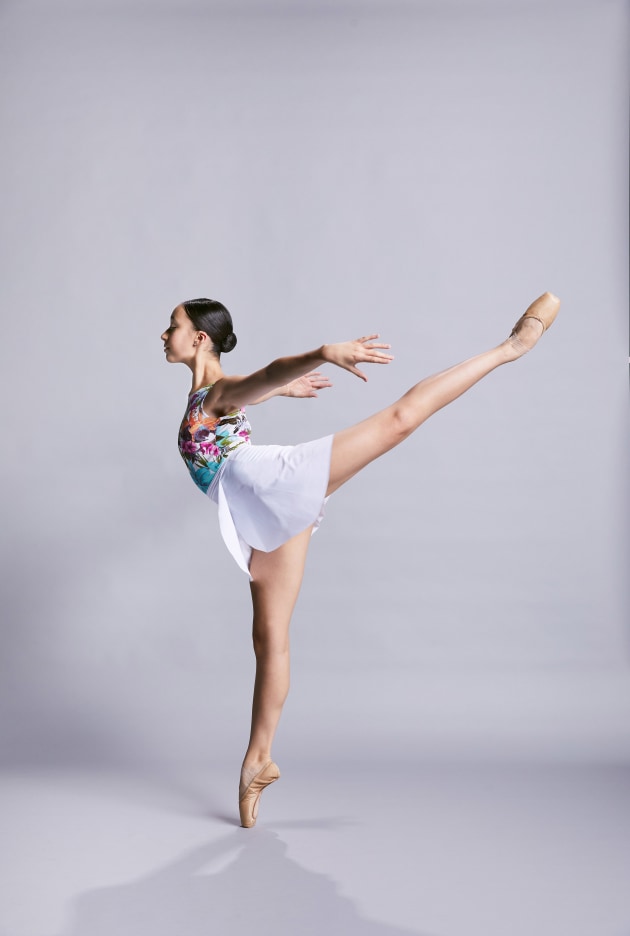 Dancer is Sienna Micallef. Photo by Daniel Boud.
National Theatre Ballet School (VIC)
The National Theatre Ballet School welcomes one lucky dancer to join us on a full scholarship for the 2022 Onstage Ballet Summer School from 4 - 8 January 2022! Artistic Director Damian Smith has designed 4 lively days of inspirational dance lessons spanning classical ballet, contemporary and jazz. You will learn new choreography PLUS on day 5 you will perform on the National Theatre's beautiful stage in its 800-seat venue. Classes are led by The National Theatre Ballet School teaching faculty, with Guest Artists Chengwu Guo, Ako Kondu (Principal Artists from the Australian Ballet) to further stimulate and enthuse students aged 6-18yrs.
https://nationaltheatre.org.au/ballet/summer-school/
Queensland Ballet Academy (QLD) - Summer School
Queensland Ballet Academy is thrilled to offer one lucky Dance Australia reader the opportunity to attend our popular Summer School program. Over six incredible days, you will receive exclusive access to our esteemed Faculty, taking classes in classical ballet technique, pointe work, repertoire, character dance, contemporary dance, male technique and pas de deux (subject to number of male / female dancers); as well as information forums featuring Queensland Ballet, wider industry and/or health field professionals. Dancers aged 10 - 18 can select from the following session options: 13 – 18 December 2021 or 10-15 January 2022
https://www.queenslandballet.com.au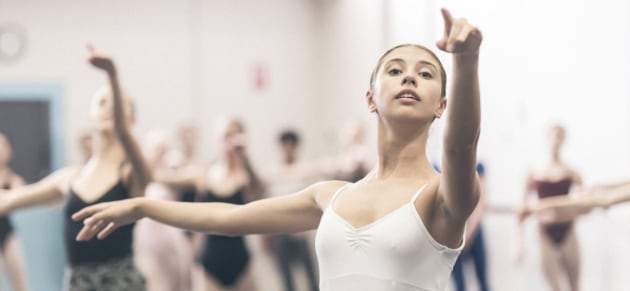 Queensland Ballet Academy (QLD) - Junior Summer School
Due to the popularity of our recent Winter program, Queensland Ballet Academy is thrilled to be holding Junior Summer School in December and January. This 3-day program is for dancers aged 7.5 – 9 years old, and we are offering one lucky Dance Australia reader the opportunity to attend for free. You will receive exclusive access to our esteemed Faculty, taking classes in classical ballet, character dance, repertoire and contemporary dance. Select from the following session options: 15-17 December 2021 or 17-19 January 2022.
https://www.queenslandballet.com.au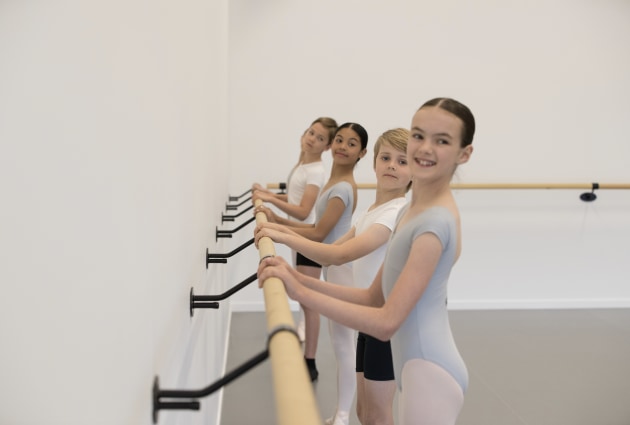 Photo: Jason Starr
Royal Academy of Dance (SA)
RAD Australia is bringing summer back to Adelaide from 7-14 January and one lucky winner from this competition will get to turn up the heat on their dance training! DANCE Fest 22 features 5 full days of workshops with faculty including Chylie Cooper (Ballet), Daniel Jaber (Contemporary) and many more. Dancers aged 7 and over from all methods of training are welcome to join us in the heart of the city at Adelaide College of the Arts. With classical, contemporary, lyrical, jazz, tap, hip hop and pilates on offer, start your year the best way at DANCE Fest 22!
https://au.royalacademyofdance.org/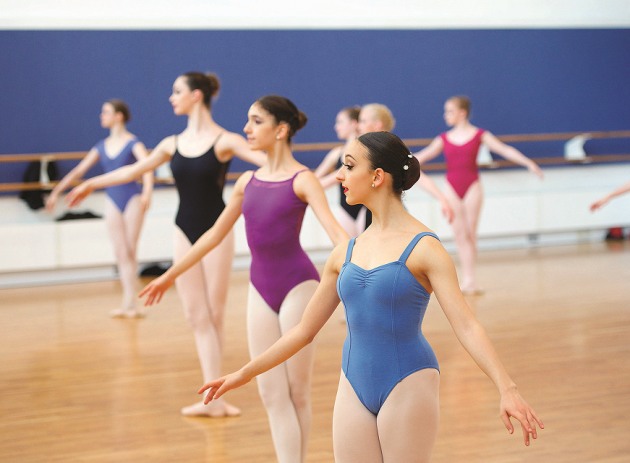 Photo by Elliott Franks courtesy of RAD
Sydney Dance Company (NSW)
Sydney Dance Company is thrilled to offer one lucky dancer a place in our Summer Youth Intensive (17 - 21 January 2022). Over five days, you will take classes in technique, improvisation and creative development, and learn Sydney Dance Company repertoire. Our renowned teachers and choreographers will share their knowledge and experience to give you a taste of the professional dance industry, creating an inspiring and challenging environment in our newly transformed Wharf Studios. Advanced dancers aged 15 - 18 years are encouraged to enter!
www.sydneydancecompany.com.au
Photo: Gez-Xavier Mansfield Photography
Tanya Pearson Academy (NSW)
A tremendous opportunity to attend the very popular and highly sought-after TPA Summer Holiday Workshops. A 6-day workshop (20-26 January 2022), providing aspiring young artists the opportunity to be trained and coached by the industry's best teachers and the chance to learn international classical and contemporary repertoire from professional choreographers and master teachers.
www.tanyapearsonacademy.com.au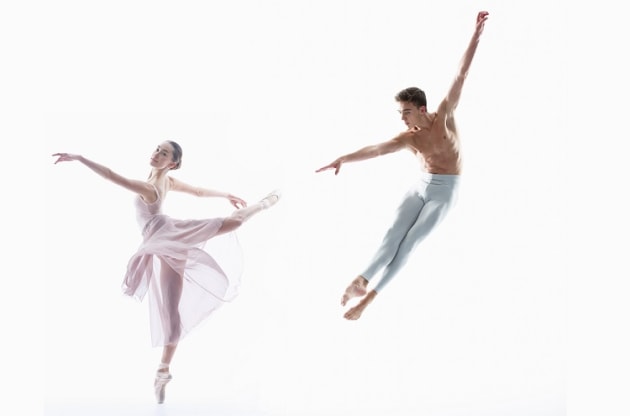 Photo: @eriksawaya. Dancers TPA Graduates Kelly Keesing (Koncert Theatre Bern) and Cameron Holmes (Australian Ballet) 
Terry Simpson Studios (SA) 
Terry Simpson Studios is delighted to offer one lucky recipient a full scholarship to its 2022 Summer School over two weeks from 24th January to 4th February. Suitable for students from Grade 4 and above. Students will work with renowned professional teachers covering Classical Ballet, Pointe, Repertoire, Conditioning, Contemporary and Jazz. 
www.terrysimpsonstudios.com.au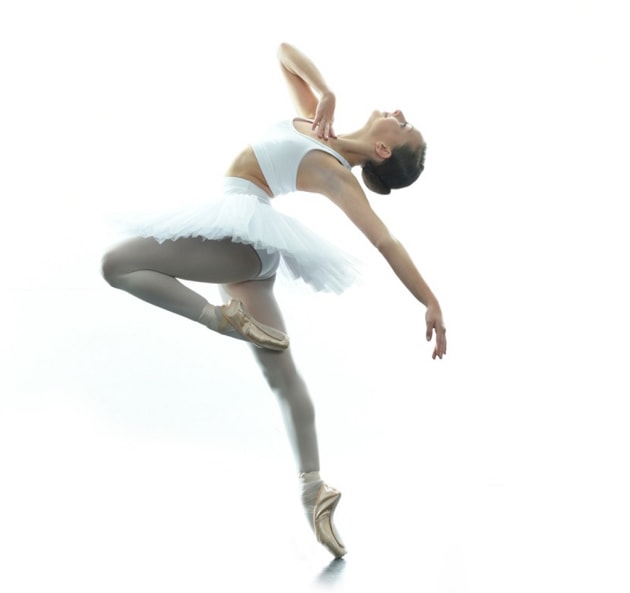 Photo: Raven Loan - The HARID Conservatory, Florida USA
WAAPA (WA)

Challenge yourself to 5 amazing days of busting the moves! Join WAAPA trained tutors and Guest industy professionals to expand your technical expertise in lyrical, hip hop and jazz styles of dance. Learn the fundamentals of choreography as you create your own phrases and patterns and put together a routine to share with friends and family on the last day. WAAPA strives to provide excellent tuition and all students are encouraged 'to be the best they can be'. Course details: Suitable for: School Years 7 - 12 (in 2022) Dates: 10 - 14 January 2022 Time: 9.30am - 3.30pm.
Note: This class is aimed at students who have previous dance experience.
https://www.waapa.ecu.edu.au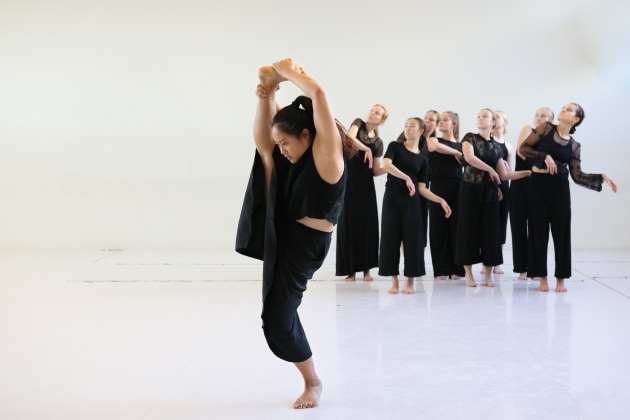 WITH THANKS TO:
Competition Conditions: This competition is only open to readers with an Australian address. This Yaffa Media competition closes 11:59pm 05/12/2021. This is not a game of chance. The prize winner will be judged on the premises of the promoter Yaffa Media (ABN 54 002 699 354), 17-21 Bellevue St, Surry Hills, Sydney on 06/12/2021. The decision is final and no correspondence will be entered into. The prize cannot be bartered and is not redeemable for cash. There are 12 prizes as listed in this spread. Covid restrictions may mean the face-to-face summer school prize is converted to an online offering. By entering the competition you agree to be added to the Dance Australia enewsletter list, you may unsubscribe at any time.