Vale Tanya Pearson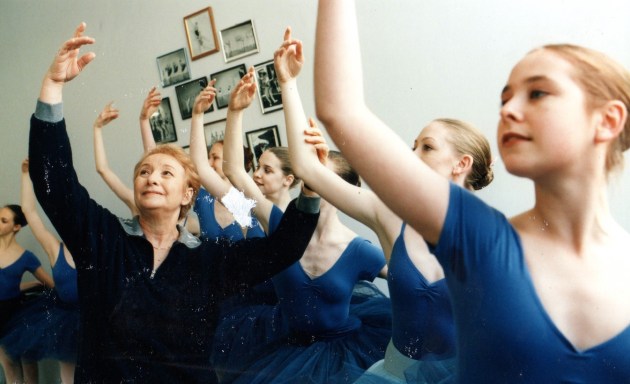 Mrs Tanya Pearson OAM passed away peacefully in her sleep on Monday 8 February, 2021, aged 84.
A true doyenne of the ballet world, Mrs P (as she was affectionately known) was born near Moscow, Russia, in 1937 and emigrated to Australia in 1948.
One of the world's pre-eminent teachers of classical ballet, Tanya Pearson was the founder of the Tanya Pearson Classical Coaching Academy and the Sydney City Youth Ballet. In a career spanning over 50 years, Mrs Pearson worked with passion and dedication to train many successful dancers who went on to become principals and soloists in companies all around the world, and she was revered as a guest teacher and adjudicator, not only in Australia but also overseas.
Trained by Raisa Kousnetzova in Sydney, Tanya Pearson joined the Borovansky Ballet Academy and then the Borovansky Ballet Company in Melbourne. When the company was disbanded, Mrs Pearson travelled to London, where she danced as a soloist in both theatre and film. In 1965 she returned to Australia and established her own ballet school on Sydney's north shore, as well as choreographing for television and film. In 1971 she founded the Sydney Youth Ballet which later became the Sydney City Ballet Company.
Mrs Pearson was something of a pioneer of overseas student study tours for Australian students, for 25 years taking aspiring young dancers and teachers overseas to audition for schools and companies and compete in major international ballet competitions. She produced a series of coaching DVDs on her teaching methodologies, and facilitated numerous teacher and student sharing seminars throughout Australia.  
 In 2009 she was presented with the Most Outstanding Teacher Award the Youth America Grand Prix. In 2012 she received an Order of Australia (OAM) for Life-long Services to Dance Education and in 2014 whe received an Australian Dance Award for Services to Dance Education. She retired in 2014, with her former pupil Lucinda Dunn OAM (a former Australian Ballet principal ballerina) appointed in her place. 
 Mrs Pearson is mourned by her husband Keith, her children Brent, Craig, Gabrielle and Nicole and grandchildren Ben, Tim, Michael, Bianka, Harri, Jack and Leksi. She will be missed by many, but her teaching methodologies and passion for artistry will be carried on by many students, dancers and teachers throughout the world. 
In 2012 she was the subject of Australian Story - Tatiana Is Dancing (posted above) detailing her early years in Russia, through post-war Germany to her new life in Australia.
An essay on her life story can be found in the programme for the Gala Mrs P – A Celebration.