Vale Russell Kerr 10.2.1930 - 23.3.2022
Russell Kerr, a true legend in New Zealand dance, has died in Christchurch, aged 92.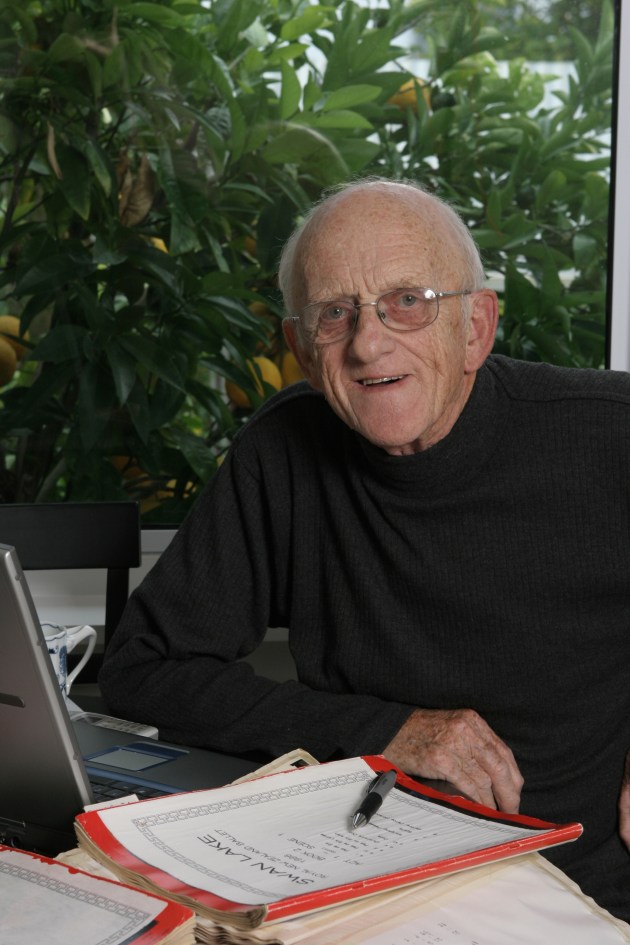 Kerr's contribution to the development of dance in New Zealand has been profound. After taking up dancing to help his muscular rheumatism as a youngster, he eventually travelled to Europe at the age of 20 on a government bursary, where he danced with companies such as the José Greco Spanish Company, Sadlers Wells Ballet (now the Royal Ballet), Ballet Rambert (now Rambert Dance Company) and the London Festival Ballet (with whom he toured as a soloist and principal dancer in Europe, Canada, Israel and the USA). He returned with his wife June Greenhalgh to NZ in the late 50s, where he was one of a group, with Danish dancer Poul Gnatt, to form what was to eventually become the Royal New Zealand Ballet, and was artistic director from 1962-68. He was also part of a group that established the New Zealand School of Dance, which opened in 1967, with Kerr as its director until 1968.
He also led the Southern Ballet Theatre in Christchurch from 1978 to 1990.
Kerr supported the development of dance in New Zealand in numerous important ways, from the education and encouragement of young dancers to administrative roles. He was also a choreographer of note; his Peter Pan (1999), is still one of the RNZB's most popular ballets.
The RNZB has paid tribute on its website: "We mourn his loss, but we are profoundly grateful for his long life and for the generosity with which he shared it with us all." RNZB Board member and former dancer Toby Behan, writes: "Russell was a once-in-a-lifetime artistic genius whose influence extends well beyond our Royal New Zealand Ballet family, but which we also delightfully acknowledge as a cornerstone of our own identity and creative energy." 
Kerr received a Queens's Service Medal (1986), was appointed an Officer of the NZ Order of Merit in 2000. In 2005 he received an Icon Award from the Arts Foundation of NZ, an award bestowed on 20 of NZ's most significant living artists for extraordinary lifetime achievement. The annual Russell Kerr Lecture in Ballet & Related Arts was named for him in 2018.