The Yellow Wiggle gets children ready to return to dance class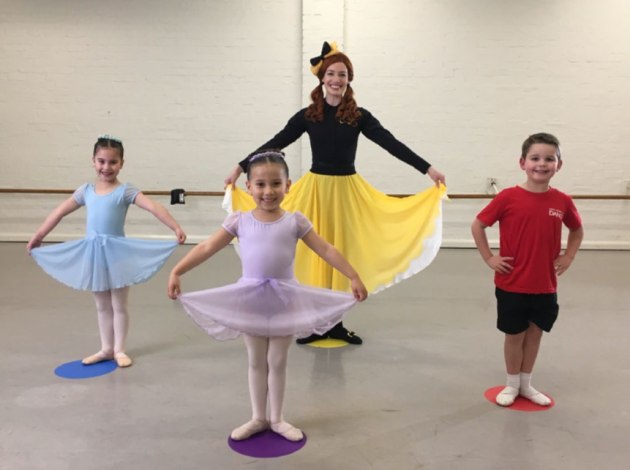 Emma Watkins (aka The Yellow Wiggle) and The Royal Academy of Dance have collaborated on a short film to reassure young children that dance class is still a safe and fun place, despite Covid-19 safety measures.
The film, which features Emma returning to dance class to see her friends, shows some of the new safety measures that children might encounter in step-by-step sequences. It aims to provide reassurance to both children and parents that the dance studio is a safe place and that classes will be good for them after months of staying at home.
The film is inspired by a recent hand washing song created by The Wiggles. Emma studied ballet with RAD registered teachers as a child.
She commented, "Dance has always been an important part of my life. I have enjoyed going to dance classes regularly since a young child. I loved taking my RAD ballet exams and being with my dance family. It's so important that children and parents are reassured at the moment, especially when faced with the changes COVID-19 has made necessary. The Wiggles strive to bring important messages to our audiences and working with the RAD on this film as Emma Wiggle, I am hoping to reach out to young dancers, and aspiring future dancers, around the world. We would like to bring awareness to dance as a safe place for them to have fun, explore movement and find normality amidst the pressures of the outside world. The connection and creativity that dance class provides is so beneficial for this age group."
The dance school sector has been significantly impacted by the COVID-19 pandemic, despite many teachers offering their community the chance to take classes online. The RAD believes that now more than ever, dance can play a vital role in supporting the mental and physical well-being of young children, especially following months of reduced social contact and physical exercise. 
RAD artistic director, Gerard Charles, stated, "Despite being an incredibly challenging time for independent business owners, such as dance studios, RAD teachers across the globe have rallied their communities through online dance classes, giving students a space to connect with their friends, and a hint at normality. However, nothing can compare to a class taught in person. We are all too aware of the negative implications that staying at home with limited physical activity can have. With no sense of routine and reduced social contact, children's physical and mental well-being is affected, but we think that dance is the perfect antidote to this."