Silver linings: Jason Coleman on doing the right thing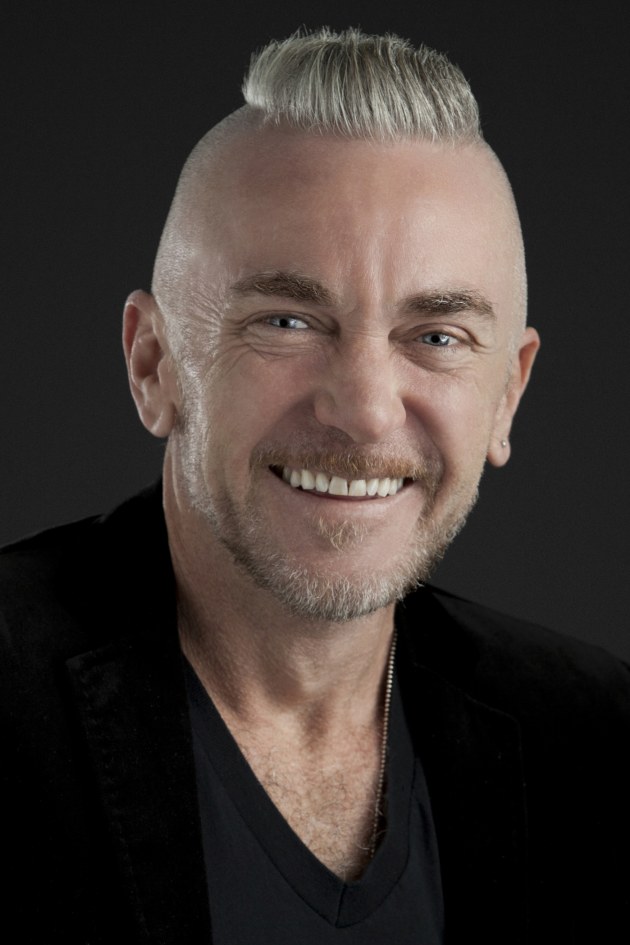 Jason Coleman is the CEO and artistic director of the Ministry of Dance in Melbourne – a huge enterprise that encompasses full-time senior and junior schools, a talent agency and a production house. This year he was poised to produce some "massive" off-shore shows in Singapore and Japan when everything was brought to a standstill by the pandemic. "I lost a million dollars in the first eight weeks alone," he says.
So what was his immediate reaction to the lockdown?
"I believe we've done the right thing as a nation and as a state in Victoria. I don't know how we'll ever make that money back but I really think we have to put life before economics and I'm very proud of us as a nation for making the sacrifice to look after the vulnerable in our society." 
As for keeping alive his school and businesses, he took up the challenge with a positive attitude.
"When we first went into Covid lockdown I gathered together all my staff and I said, 'it's not about what we can't do, it's about what we can do'. That has been our philosophy every day regardless of whether we were locked down in stage 2 or 3 or four. And I'm very proud of my entire team for keeping as many balls in the air as we could through this time.
"I decided to keep all my staff on full-time – about 11 full-time and 35 casuals. I looked around at the big companies like Crown and Qantas putting off their staff and to be honest my accountants advised me to do the same but if I'm going to make myself the head of the village, when a storm comes I can't just leave the village. There are so many people who are reliant on us as a business and I'm so reliant on them to help it run. I really want my beautiful Ministry to be running on the flip side of this and I need these amazing dedicated people.
"Now in doing so I challenged them all as well – let's still find 38 hours in our week of things to do. So we've absolutely not stopped – some of us have been doing more hours remotely than we would have been doing normally." 
He and his staff have run "every single class" remotely. Their efforts have been appreciated. "I know some of the bigger schools have lost up to 30% of students but out of my whole school I've only lost three. I've received so many letters from parents really appreciating how engaging we've been, how positive. We've really focussed on the kids and keeping them going, not just by doing plies and tendus on Zoom, but by really keeping it active for them, giving them a reason to turn up and do it again. And I'm really proud of what we've managed to do."
In addition, he has used the unexpected spare time to finally put in place his plans for a Ministry of Dance performing arts high school, which he will open next year. "I trained at the Victorian College of the Arts myself, and I've wanted to provide a school like that where the tertiary students are separated from the secondary, but the timing has never been right."
The new school is not the only silver lining he has found in the pandemic cloud.
"The other silver lining for me – and I don't want to sound like an instagram cliché – in my life right now, I've never felt so present and at peace. I couldn't care less about yesterday and I'm not particularly worried about tomorrow. I just feel very present. I feel that this time could be looked at in a way, as others are suggesting, as a time for us to heal, a time for us to stop. I'm usually so hectic – nine different businesses in the MoD and also, being me, travelling around the world and producing, I'm so busy – having the luxury of not having to get on a plane and go somewhere, not having these massive deliveries, has somewhat been a very cathartic personal experience. My staff are saying they've never really seen me so grounded."
He finishes: "Good on you Dance Australia for continuing to inspire all the dancers around the country."
Coleman has also made a cabaret show he produced over the summer holidays, All Aboard, available for viewing online on September 12 and 13 to support the Actors' Benevolent Fund. Go to https://www.theministryofdance.com.au/home.
-KAREN VAN ULZEN