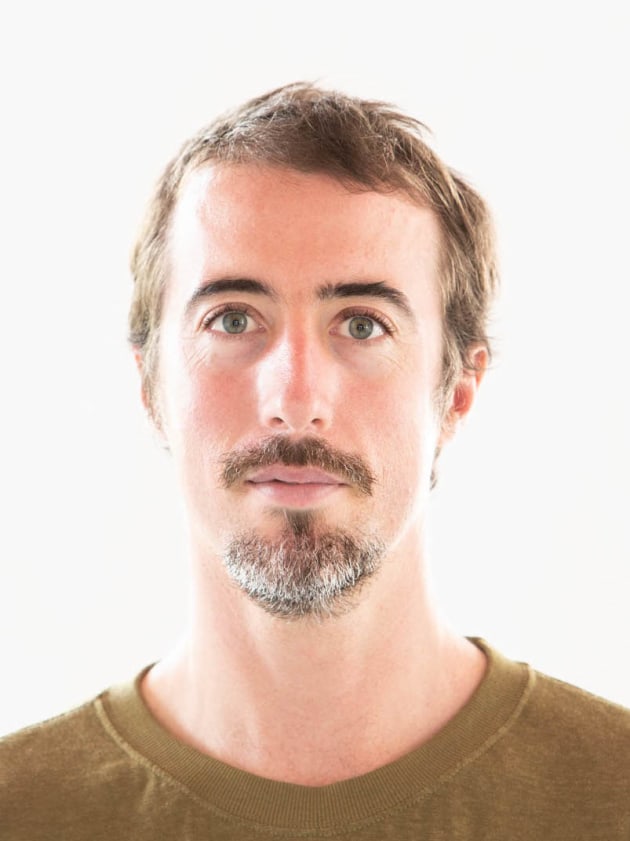 This year's Rising festival in Melbourne had a lot of stake. Everything about it had been styled to symbolise a rebirth for the arts in Melbourne. All the parts were in place – elaborate art and lighting installations, venues, performances  perfected and ready to go. Instead, hundreds of artists – not to mention support crew and admin – had to pack up and go home. Millions in sponsorship and government funding went into limbo.
Dancenorth was one of the companies caught in the fray. Seven personnel, including dancers James O'Hara and Georgina Rudd and co-artistic directors Kyle Page and Amber Haines, had travelled from HQ in Townsville to stage a new work, Red. Alas, the show had just one brief outing on opening night before the lockdown was announced.
I commiserated over the phone with Page, once he was back at home in Townsville, where he was not only quarantining but having to comply with the same lockdown conditions as Melbourne.
"We were really delighted to be programmed in the inaugural festival in such an extraordinary program of events, especially . . . after the hardship that everyone in that city has endured," Page said. But the situation changed very rapidly, he recounted. "We arrived and noticed that a single case (of virus) from SA had emerged but we fairly singlemindedly kept getting the show ready. It was the full moon and the blood moon and the eclipse and this confluence of moments that felt so right and so exciting – but we had this strange discomfort sitting at the back of our minds.
 "We had an incredible opening night, a beautiful, responsive audience, and then . . . the next day we woke up early to discover that a seven day lockdown was soon to be announced."
The Dancenorth team hastily returned to Townsville. "An added personal complication was that we (he and Haines) had left our four-year-old son Jasper in Brisbane with my parents, and we didn't want to be separated from him for any enduring amount of time. We quickly arranged flights for the company but we packed the set and left it down in Melbourne because the unshakeable optimist in me just imagines that once the lockdown is over we will be back down and hopefully be able to share the work with Melbourne audiences again. 
"I know Rising is looking through a host of different options as to how the festival may continue. On the day we felt very buoyed by the support of the Rising team, but devastated for all of the artists, the entire festival, and for the audience that had planned to come out and celebrate this festival, because it did feel like something special was brewing."
The cancellation cost the company very little financially, fortunately, thanks to the Festival honouring its agreements with artists and the current flexible airfares.
Page is now looking ahead to his next project: Dungarri Nya Nya Ngarri Bi Nya, which means "Welcome, we have arrived" in the Wulgurukaba language. This is a "massive collaboration" that has been two years in the making. "It's been a beautifully complex project that we've been dreaming up in collaboration with six local Aboriginal and Torres Strait Islander dance groups. The conversations thus far have really been anchored over cups of tea in the local community. It's the first time in Townsville's history that this many ATSI performance groups have come together on this scale." The production will be headlined by the Indigenous hip hop artist and 2019 Young Australian of the Year, Baker Boy. The show will be held under the stars on July 4 and 5 as part of the North Australian Festival of Arts.
Rehearsals began this week, with the dancers in the studio but with Kyle and Amber participating remotely for now.
Despite the Rising cancellation, the company has a busy year. After Dungarri Nya Nya Ngarri Bi Nya it will perform a duet for the Australian Festival of Chamber Music, a response to Tolstoy's novel The Kreutzer Sonata (July 29). In October comes the premiere of Dust (which it is hoped will tour to Paris in 2022) and in November comes the annual Tomorrow Makers, a season of new short works.
And somewhere in there, let's hope that Page's "unshakable optimism" will be rewarded and he will return to Melbourne with the interrupted season of Red.
– KAREN VAN ULZEN
Pictured above: Dancenorth's James O'Hara and Georgina Rudd in 'Red'.
Photo: Amber Haines.
Sign up to our e-news here. It's free!