New 'Swan Lake' for WA Ballet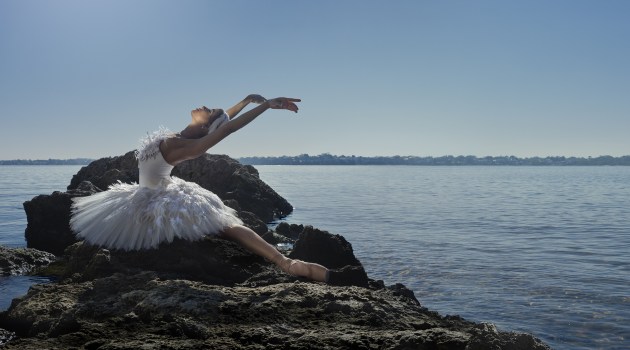 The West Australian Ballet is celebrating its 70th anniversary in 2022. It has come a long way since its founding by former Ballets Russes dancer Kira Bousloff in 1952, when she set up in boatshed by the water. Now in its own beautiful headquarters and with a recently announced expansion in its number of dancers, the company is embarking on a bold program for its anniversary year.
 The headline work is an ambitious new production of Swan Lake. The company has never performed a full-length staging of this most iconic of ballets. For this premiere, Artistic Director Aurelien Scannella has commissioned Polish choreographer Krzysztof Pastor (who created the highly successful Dracula for the company) as well as Balladong Wadjuk Noongar man Barry McGuire and the Perth-based troupe Gya Ngoop Keeninyarra (One Blood Dancers). The black swan is the McGuire family totem as well as West Australia's state symbol, and will "intertwine" with the ballet's traditional story. 18 November - 11 December, 2022.
But first on the year's schedule comes the traditional and popular Ballet at the Quarry season, this year titled "Platinum" in honour of the company's 70 years. The program will feature an eclectic mix of short works: Take Me With You, by Polish choreographer Robert Bondar, Truth, by WAB company principal Matthew Lehmann, Concerto Impertinente, a collaboration by WAB Artistic Associate Sandy Delasalle and company dancers, and a new work by Brazilian-British choreographer Daniela Cardim. 11 Febuary to 5 March.
The regular creative season "Genesis" returns from March 25 - 2 April, followed by the return of Septeme Webre's award-winning ALICE (in wonderland) at His Majesty's Theatre. Over 26,000 people took a journey down the rabbit hole when the company presented the ballet in 2019. 06 - 21 May.
 The regular contemporary season, "STATE", will be held at the State Theatre Centre of WA, with three "scintillating" works:  Nils Christe's Before Nightfall; the Australian premiere of Li Sze Yeung Justyne and Wong Tan Ki's beautiful duet Galatea and Pygmalion and a new work by Australian Craig Davidson. 24 June - 3 July.
The company then returns to His Majesty's Theatre with the premiere of a new work by Natalie Weir to J.S. Bach's landmark Goldberg Variations. 9 - 24 September. 
 2022 is also Scanella's 10th anniversary as Artistic Director.
For more information, go here.