Missy Higgins' song. Stephanie Lake's choreography
Stephanie Lake, director of Melbourne's Stephanie Lake Company, has choreographed Missy Higgins's new single, When the Machine Starts, which was written and filmed in lockdown.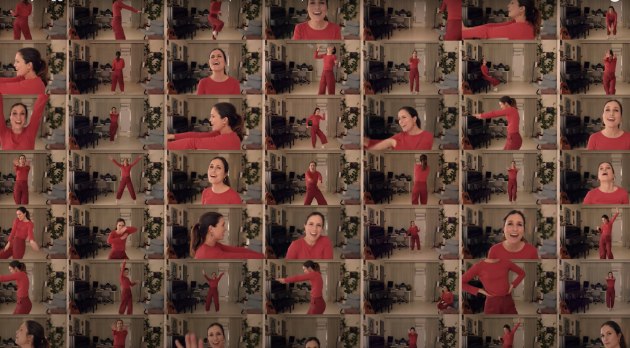 Higgins calls the song "a post-it note to my future self" and while it references the difficulties of the Covid lockdown era, its message is positive and it is this that Lake's choreography illustrates. 
In her blog, Higgins wrote, "I wrote it during Victorian Lock-down 1.0 at a time when I was feeling particularly lucky to be able to spend so much time with the kids while they're still so young. To be able to look at my calendar and see NOTHING on it, forcing me to be completely in the moment because suddenly the future didn't exist.
"Surprisingly, that felt like a gift. I realised I'd been running an invisible race, a rabid dog chasing a phantom rabbit. But to what end? So to be given this chance to stop… well, I really didn't want to forget it. So this song came out of that moment. It's a post-it note to my future self: 'don't forget the good things you've learnt'."