How are we going to afford Covid-safe theatre?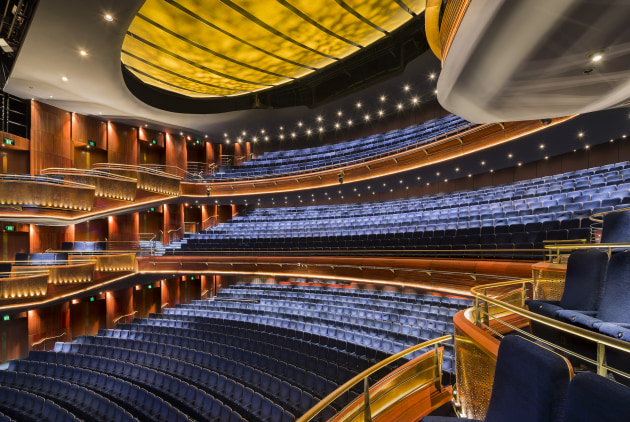 Until the scourge of Covid-19 is eliminated, large theatre shows are unlikely to go ahead. The financial risks will simply be too high for any commerical theatre producer to bear. Even subsidised producers, such as Arts Centre Melbourne, would find it difficult to make the costs add up.
Big shows, such as musicals by commercial producers, can already cost tens of millions of dollars. In good times, they require a theatre to be around a minimum of 80% full to be financially viable. If social distancing is required, full theatres won't be allowed. Even if full houses are permitted, there will be the added cost of implementing hygiene measures and other protocols. Add to that the risk that a show may suddenly have to shut down if there is another outbreak and you have a very wary producer.
Many producers have already suffered massive losses in revenue. As Claire Spencer, CEO of Arts Centre Melbourne, says: "Even if companies have operating reserves at the moment that they can draw on, the reality is that they will be gone by the time we reopen; the cupboards will be bare. It's hard to see those performances happening without financial support from somewhere."
In recognition of the financially devastated state of the performing arts, the Federal Government has announced a new fund, part of its $250 million JobMaker plan targetting the "creative economy".
The fund is a mix of grants, loans and direct investment -- $75 million worth of grants of between $75,000 and $2 million to "help restart activities such as festivals, concerts, tours and events"; $35 million for "direct financial assistance" and a $90 million "Show Starter" fund – "concessional loans to assist creative economy businesses to fund new productions and events that stimulate job creation and economic activity".
The announcement has been gratefully received by the arts community. "This is a vital injection of capital funding which will help live performance companies reopen and start to rebuild after the impact of the overnight loss of hundreds of millions of dollars in revenue over the past three months," industry group Live Performance Australia (LPA) said in a press statement 
But will it be enough? LPA's own recommendations to the Federal Government amounted to the much bigger sum of $345 million, with plenty of ideas for assistance that have not so far been taken up.
"We view [the Government's fund] as a kickstart package," Chief Executive Evelyn Richardson says. "It's designed to get productions up and running and employ people over the next 12 months. We welcome it on that basis. But beyond that we are going to need other assistance."
She says there are two main priorities for the industry at present – the first being capital. Therefore, she would have liked a different balance between the loan fund of $90m (which obviously would need to be paid back) and the grants scheme (of $75m).
Additionally, she would like to see the Federal Government follow the WA Government's lead and underwrite COVID-19-related financial risks in case a show might be shut down suddenly. "We can't insure shows because Covid is a known risk, so there needs to be some kind of underwriting capability," she says. She points to the Government's $50 Interruption Fund for Screen, created in recognition that new film productions have largely been halted because insurers are not providing coverage for COVID-19."We take the view that should be extended to live performance," she says.
That's the short term recovery process, applicable to existing conditions. But what of the longer term? In a world where finances are likely be slimmer, sources of investment in new productions and risky creative ventures will be harder to find. Commercial productions are particularly vulnerable, but subsidised theatre will also be affected. Sponsors and donors might be thin on the ground. "The investment pipeline has been disrupted if not destroyed," Richardson says. She would like to see tax incentives similar to those already offered on the West End and Broadway, such as the England's Theatre Tax Relief, which have been so successful in generating new and exciting theatrical offerings. Without similar incentives, she fears Australia won't be able to compete for capital investment. 
"If you consider the average musical costs up to $20 million, a lot of that money comes from offshore, and we've got nothing to attract those investors down here . . . unless we can offer incentives."
And then there is the audience. Will they emerge, battle shy and empty of pocket, prepared to spend their precious money on a night in the theatre? LPA has recommended incentives like ticket discounts, vouchers and/or insurance to lure the public into buying again.
Such incentives would flow through to the economy as a whole. As the LPA's Richard Evans says, one silver lining to the pandemic is the way it has reminded the public of the significant flow-on benefits of the performing arts. "They drive a lot of the dollars – whether concerts or Melbourne Theatre Company or large music festivals. Certainly, in a world without live performance a lot of things stop – cafes, lighting hire companies, ubers, restaurants, really hang off a lot of things we do."
- KAREN VAN ULZEN 
 See the Federal Government's Creative Economy fund here.
 See LPA's recommendations here.