Dancebourne Arts invited to the Florence Festival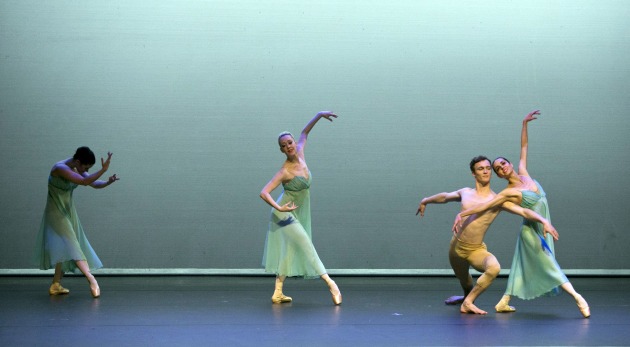 Dancebourne Arts has been invited to perform at the Florence Dance Festival in Italy. It will take its 'Godai' (Wind, Earth, Water, Fire & Void) program, which premiered in Melbourne last year, and will perform on August 1.
Dancebourne Arts is an independent group of dance artists based in Melbourne. It is now in its fourth year (since founded in February, 2015) and produces original programs, supporting and developing choreography and young professionally trained dancers.
Dancebourne Arts will be performing in the same festival as Netherlands Dance Theatre 2, Michael Clark Company, Balleto Teatro di Torino and Balleto di Milano, among others.
The Godai program and costuming is currently been enhanced and adapted to suit the festival. The dancers heading overseas will be Chiara Ferri, Madisson Salan, Rosie Osmond, Andrew J Liu and Luanne Hyson (who is also the artistic director). The program includes choreography by Anne Butler, Rochelle Carmichael, Luanne Hyson, Kathleen Skipp and Nakarin Jaikla and original music by Josh Mitchell and Numpark Sribanditmongkol.
Dancebourne is currently working on its fourth program - four original choreographies under the title VIVA, which will be previewed on Sunday June 17th then premiered at Darebin Arts Centre on October 2.