Emma Sandall's popular Ask Emma column, in which dancers send in their questions for Emma to answer, has gone live, online!
Last week Emma conducted her first online Ask Emma Q&A via Zoom, with the Charlesworth Ballet Institute in Perth. Though it was her first time meeting students in the virtual world, the debut Ask Emma online Q&A was a huge success, she reports.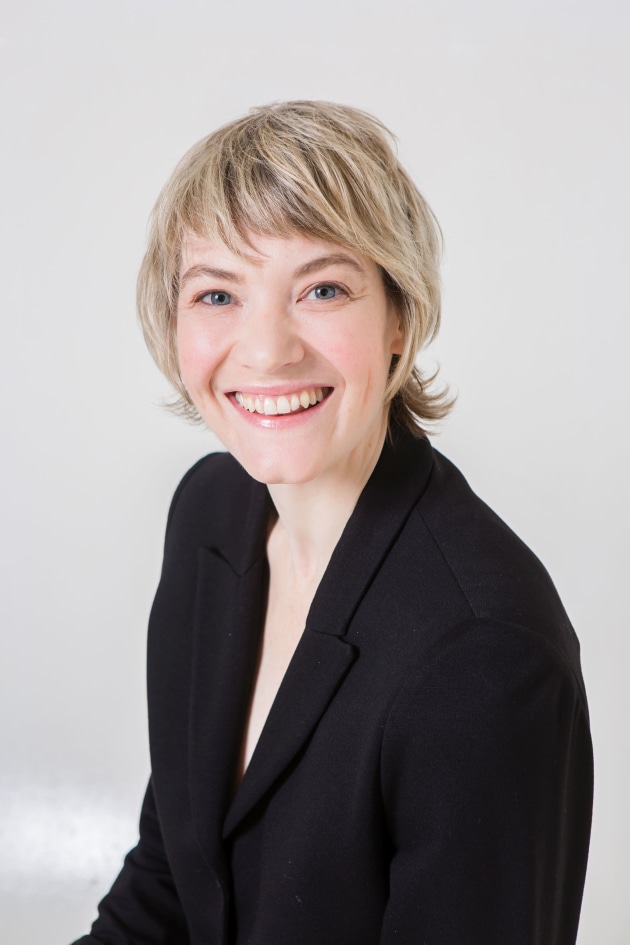 Just before the horrible reality of COVID 19 hit and we all locked down, I was due to visit the Charlesworth Ballet Institute as part of my "Ask Emma" tour around Australia. I was so looking forward to visiting different schools in person and answering students' and parents' questions about a life in dance. I was just back from co-hosting the live streaming for the Prix de Lausanne. That job gave me the chance to watch all the classes and performances, and speak personally to the jury, teachers and coaches. My head was bursting with thoughts and ideas for this new generation of young dancers embarking on their exciting journeys in dance.
When my trip was postponed I got to thinking – everyone else is jumping on Zoom. Why shouldn't Ask Emma? The Charlesworth Ballet Institute was the first to leap at the idea. We Zoomed in at 3:30 pm Perth time, 5:30pm in Sydney, to three screenfuls of their beautiful dancers and their parents, all with the most thoughtful, interesting questions.
There are so many great questions out there bubbling beneath the surface. I had a scores of them when I was a student. But I didn't know who I could ask and that is the the reason I started Ask Emma in the first place. There are a great many things for young dancers and their parents to know about the dancer's life and consider – things that they are sometimes shy or embarrassed to ask, or haven't even thought about until someone else asks the question. Getting those questions out into the open  will make the journey that much smoother!
I always begin these Q&As with a disclaimer – I am not a psychologist, nor a physical therapist, nor a teacher, nor a parent. I am a writer and thinker who has had a very full and fulfilling life in dance. The thing I love most is to share with you what I learnt and experienced and I am still learning. I like to start with a little of my own life story. It makes for a good warm up to give people a chance to think of all the things they'd really love to know about the road ahead either for themselves or their children.
The students last week dived straight in. I was asked about injury management, life balance, continuing ballet classes, favourite roles, ballet competitions, choosing schools, finances, amongst others. I'll write up a few of the answers to these questions in the coming weeks and post them on Instagram – my preferred social media spot.
I am excited to continue this form of Ask Emma Q&A – meeting more students and answering questions in person, albeit virtually so. If you are interested in booking a Zoom Ask Emma Q&A you can contact me at emma.sandall@gmail.com
I look forward to hearing from you. Until then, stay safe and well.
Sincerely yours,
Emma
@emma_sandall_dance 

Having Emma speak to our students over Zoom was such a great way for our young dancers to connect with the outside world. Emma answered the students questions so beautifully, careful and honest in how she delivered her answers. This gave the students an insight into the professional dance world and helped them to question how and where their own personal dance journey may develop. Thanks Emma, we would love to have you speak to our students again.
- Sharon Dalla-Costa, Charlesworth Ballet Institute
Emma Sandall is a Dance Australia writer, contributing features across a range of topics as well as her regular Ask Emma column, in which she draws on her extensive experience as a dance artist, teacher and writer to answer the questions of young dancers. Emma danced with Bejart Ballet Lausanne, the Royal Ballet, Scottish Ballet and West Australian Ballet. She currently teaches for companies and schools in Australia, Europe and America, and recently co-hosted the Prix de Lausanne. In addition to writing for Dance Australia, Emma writes for international dance publications, including Dance Magazine (US).
Pictured top are students from the Charleworth Ballet Institute, attending the first ever live "Ask Emma" Q&A via Zoom.