The only boy in the class
How do you address the gender imbalance in the ballet studio? Ballet Brothers' Jake Burden has some tips for teachers, parents and the boys themselves.
While some ballet schools offer programs designed specifically for boys, not all studios have the resources or numbers to offer specialised boys' classes. Although attitudes towards boys and ballet have changed markedly in recent years, it is still common for boys to find themselves the only male dance student in the studio. Often surrounded by a sea of pink, it's likely that most young male dancers will feel uncomfortable or out of place in the ballet studio at some point in their training. 
So what can be done?
Jake Burden is a young Australian dancer and teacher who has put a lot of time into addressing the challenges faced by young male dancers, as the founder and director of Ballet Brothers, an independent organisation aimed at supporting and encouraging boys who love to dance. He has some advice for teachers and parents about supporting young male dancers in the studio, as well as some tips for the boys themselves.
FOR TEACHERS
Watch your language
In a room full of girls it's important to remember the boy or boys. It can be upsetting for boys when the room is addressed as "girls". Most boys who dance experience bullying and common abusive phrases I've heard are "You're a girl, you do ballet," or "Only girls do ballet." It's important to recognise the boy in your studio as a boy, and make him welcome. We want the studio to be their safe place.
Keep content specific
Couru and echappes on demi pointe are girls' steps that, unfortunately, I've seen boys practising or performing too many times. Knowing male-specific steps that are age-appropriate is imperative. While it may be appropriate to teach a boy girls' steps for a specific reason – for example, to enhance their technique and have a better understanding of the female ballerina – they should not be learning girls' steps simply because that's what the rest of the class is doing.
Beware of belittling boys
When boys win a competition, the phrase "penis points" is sometimes used. Some people believe (mistakenly) that if you have a boy in a group you are more likely to win! Be mindful not to make these kinds of generalisations that belittle the achievements of ballet brothers.
Boys can take longer to pick up the exercises
Boys mature and develop differently to girls. Boys sometimes learn more slowly and need to be shown new exercises and steps clearly and confidently.
From my own teaching experience I have learnt that if you are teaching boys, you need to get their attention first. Often I will simply say their name place my hand on their shoulder and then describe the exercise in a clear way.
I also use visualisation techniques, for example, "Now you're going to be an astronaut and fly the spaceship to the moon, get ready to stretch those feet… ready one, two, three jump!" I have found that younger boys respond well to imagery.

Do I have to show male steps as a female teacher?
The answer is yes, if you are capable. I find many boys are visual learners so they prefer being shown what to do rather than being told.
FOR PARENTS
Is it important to have a male teacher?
It's a plus but not essential. A big advantage is that a male teacher can be a positive male role model for his male students. In his study "Stigma and Perseverance in the Lives of Boys who Dance", Professor Doug Risner of Wayne State University writes that only 32% of danseurs surveyed believed that their fathers supported their dancing, which leads me to my next point...
Be supportive!
One of the most important things a boy needs is the support of his parents. Being a dancer may be an unusual career choice but it is also physically and mentally demanding. Choosing to be a dancer is a brave decision for a boy. With his parents' support, he is more likely to succeed.
FOR BOYS
Fringe benefits
It's easy to feel like the elephant in the room when you're the only boy surrounded by girls. But there are positives to the situation too, and you can choose to focus on these.
One of the benefits of being the only boy in the class is having individual attention, which will help you improve quicker.
The teachers I know love having boys in their classes as it adds a different dynamic to the studio.
No one compares to you
Boys tend to be competitive and one of the biggest challenges of being the only boy is that there is no one to compare yourself to or compete with. One way you can address this is by looking at YouTube videos of young professional male dancers and learning from what they do. Pirouettes are important for young male dancers, so that's a great place to start.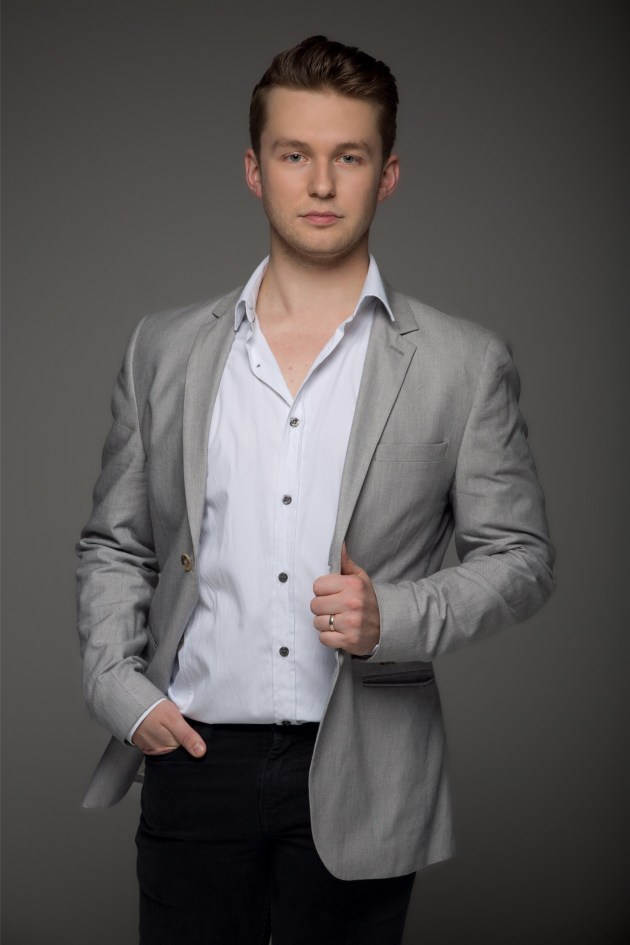 About Jake
Jake Burden is founder and director of Ballet Brothers, an organisation aimed at bringing together and supporting all male dancers. He is also a senior ballet and contemporary teacher at National College of Dance, a member of Australian Dance Adjudicators, and a freelance choreographer.
He has danced with Singapore Dance Theatre, Leipzig Ballet (Germany) and Magdeburg Ballet (Germany). Whilst living in Germany he also performed in musicals, including West Side Story, Beauty and the Beast, Evita and Hello Dolly.
Burden trained at Elmhurst Ballet School in association with Birmingham Royal Ballet and The Hammond School of Dance, and was a Royal Ballet associate.
This article first appeared in the October/November 2018 issue of 'Dance Australia'. Don't miss out - subscribe! Go here.