Leanne Stojmenov: Giving them a voice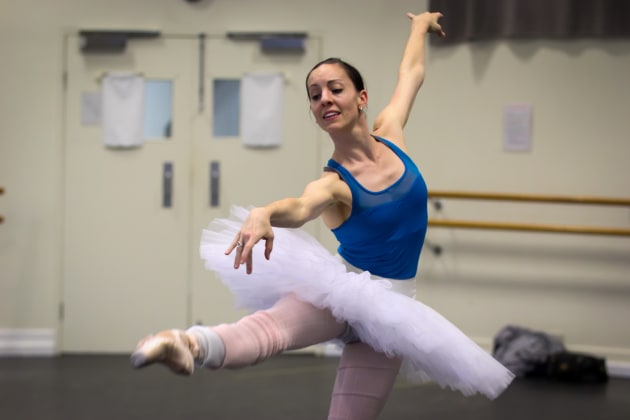 This former Australian Ballet principal artist is now a teacher at the Western Australian Academy of Performing Arts (WAAPA).
How long have you been teaching?
I have been teaching ballet consistently for three years. I also taught occasionally (when time permitted) during my time as an artist with The Australian Ballet.
What drew you to teaching dance?
I have been taught by so many incredible coaches. Their generosity and care in passing on their knowledge was never lost on me. Spending my days and nights with exceptional artists enriched my experience and life both inside and outside of the studio.
I have a lot to share from my 20 years as a professional ballet dancer. I felt and still feel privileged that I was able to perform and spend my days creating, changing and developing. To pass on some of my knowledge to dancers who are hungry to learn is very rewarding.
Do you specialise in a particular age group?
At WAAPA I teach the core ballet classes for the 2nd year Advanced Diploma students. This is a year that pushes and challenges them. At times it can feel like the dancers are on edge but I believe this is where real growth happens.
What is the most rewarding part of teaching dance?
Seeing the students on stage. I feel proud, surprised and honoured.
What has changed since you were a student?
Teachers and students know a lot more about the function and anatomy of the body. This has both positives and negatives. The understanding and visualisation of the body is a fantastic way to understand the anatomical breakdown and structure of steps but sometimes the thought of singular muscles or areas can be broken down so much that the dancers lose their sense of coordination and movement.
What's better today? Art is a reflection of a moment in time. Better is subjective. Would we say that Da Vinci is any less because he is in the past? While the tools and the understanding of those tools may develop and change, they are nothing without a voice to make them speak.
This article is just one of a suite of teacher interviews in our Focus on Teaching special issue of Dance Australia (Oct/Nov/Dec 2021). Did you miss it? Suscribe and never miss an issue!
(Photos show Stojmenov rehearsing Giselle in her days with the Australian Ballet.)