"It has been one of the hardest years ever." Teachers rise to Covid challenge
The pandemic has hit dance schools hard. Forced to close for months, it has jeopardised the income of teachers and forced a frustrating interruption on the progress of their students. It's not over yet, with schools still having to observe Covid-19 hygeine and social distancing protocols (and with Melbourne schools still closed at the time of writing) but most teachers are now looking back and marvelling at how they survived. "It has definitely been one of the hardest years ever," says Terry Simpson, who has been running her studios for "about 40 years" in Adelaide.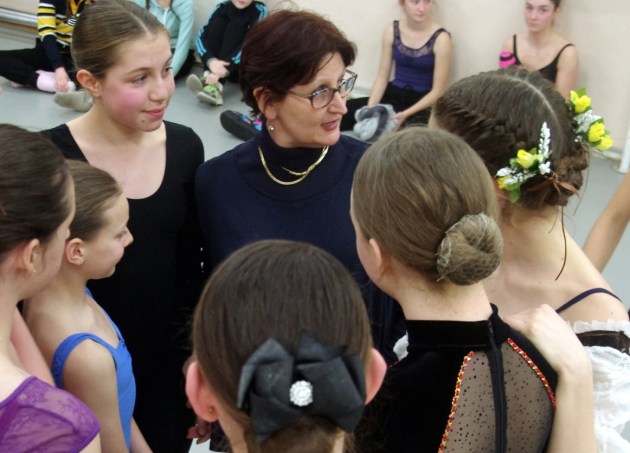 Simpson has four venues – two in Adelaide city, one in a church hall and one in a community centre in Mitcham – with about 300 students from beginners to full-time taking day and night classes. When the shutdown was announced "we had half a day to let everybody know", she says.
Her initial reaction was that she couldn't "possibly reinvent myself at this point in my life".
But like many teachers and studio owners facing the situation, she discovered new abilities in herself. "It's amazing what you can do," she exclaims.
She began by using the school's facebook page to post pre-recorded classes but soon realised the students would need more to keep them engaged. So she moved to a schedule of streamed on-line classes. "I can't remember how many timetables we wrote in those three months." Even though it was a skeleton program, at considerably reduced fees, and "full-on and extremely tiring and stressful dealing with the technology," it kept her staff employed and her pupils happy. 
In fact, like many other teachers, she found that the on-line classes brought her closer to her students and families. Rather than seeing pupils as a group, dropped off at the door of the studio, she and her teachers found themselves in their pupils' homes, "looking at their sofas, their dogs, their washing," she laughs. "A few mums were in the background, dancing away!"
Another positive aspect of the exerience was the gratitude of the parents. "People suddenly realised what you did with the children, even though [in these circumstances] it was so limited. They were so thankful. You have no idea the positive feedback I got."
In Sydney, Sarah Boulter, the director of Ev and Bow full-time school in Kirrawee, was similarly daunted at the prospect of adapting to new technology. "I'd never run Zoom in my life; I didn't know what it was!" she exclaims. Once her classses were up and running, however, she quickly realised that keeping the connection with her students during the lockdown "was really important, especially for the fulltimers". "They had invested their time into the school, their training, and then they had nothing. I was really surprised by how engaged they were."
Boulter ran a trimmed-down timetable of technique and conditioning classes. She also drew on her professional friends and contacts to augment the classes with some"very exciting lectures", on such topics as casting, life on Broadway and the West End, and audition techniques. "I found that often stimulated them more than moving. I guess we're lucky because with full-timers they want that type of education, they're not children." 
The pandemic has been particularly tough on vocational students, especially those senior students nearing the peak of their training and hoping for professional experience in the near future. But just as their teachers have found unexpected new skills and the ability to adapt, so have their pupils shown impressive resilience. Anecdotal evidence collected for Dance Australia has shown that most persisted with their classes and returned in surprising good physical condition. "It really sorts out those who want to dance more than life itself," says Simpson.
– KAREN VAN ULZEN
Next week – how the Australian Ballet School managed.