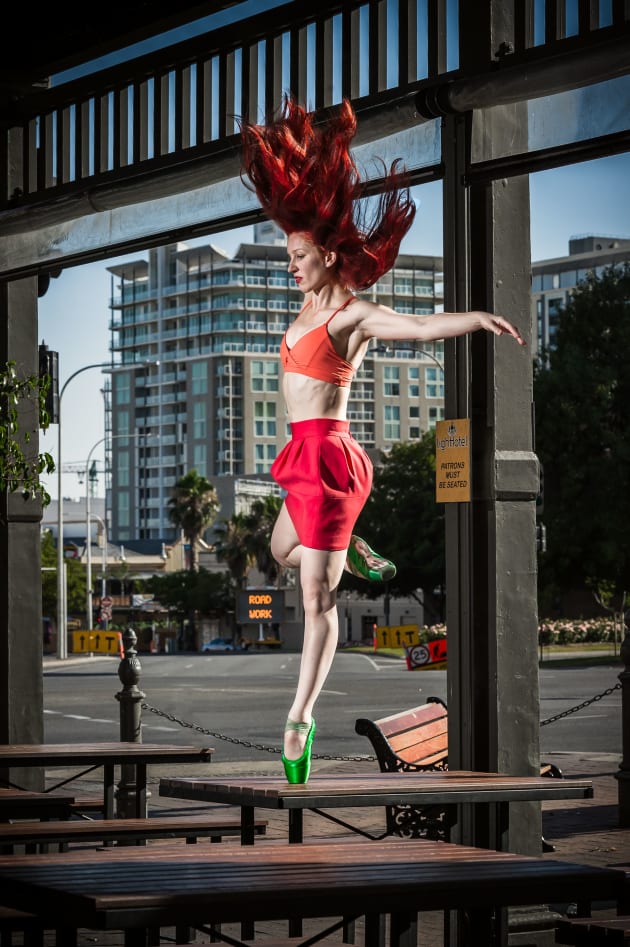 Emma Sandall asked today's choreographers what they think about ballet's most recognisable tool.
"If the vertical position most basically reflects the human essence, then standing on the toes represents man's apotheosis, that is his highest conceivable and imaginable expression."
– Akim Volynsky, The Book of Exaltations, 1925
"Do we simply say that the technology of the pointe shoe is the apotheosis of classical ballet? If so, then where do we go from here?"
– Garry Stewart, 2016
What is the place of pointe work today? How are contemporary choreographers using this beautiful though somewhat controversial device? Born during 19th century Romanticism, pointe work is a strange and remarkable innovation, and it's pretty hard to imagine the evolution of classical ballet without it. In a way, rising to pointe was inevitable, as ballerinas aspired for ever greater refinement, poise and line – the peak being literally the tips of their toes.
But 200 years on in a very different world is it still an emblem, indeed an expectation of the form?
With William Forsythe's extraordinary choreography for Sylvie Guillem at the end of the 1980s it seemed like we already glimpsed an end. Where to, once this particular palette of virtuosity, extremity and immaculate articulation has been exhausted? It's clear that, for choreographers working within the ballet world, pointe work is still a very popular device, though almost exclusively as a technique for women.
Over the last 30 years dancers have become ever more athletic and adventurous and current pointe choreography often pushes their daring even further. The shapes and feats that these "contemporary" ballerinas perform carry with them new meanings and give choreographers a new palette of movement metaphor.
In 1913 Vaslav Nijinsky debated dancing on pointe to indicate lightness in Jeux, a ballet which focused on games. He chose not to. Mats Ek put a male dancer on pointe in She Was Black to challenge our perceptions. Marie Chouinard put her whole cast on pointe in bODY_rEMIX/gOLDBERG_ vARIATION, as well as using crutches, rope, prostheses, horizontal bars and harnesses, as a means of liberating and fettering the dancers' movements. Sidi Larbi Cherkaoui uses a corps of both male and female dancers on pointe in In Memoriam 2 which has the effect of a hovering sea of human diversity – the mixture of men and women give the traditional image of a bourréeing corps de ballet a contemporary angle...
This is an extract from an article by Emma Sandall in the December/January ssue of Dance Australia, OUT SOON!
Buy Dance Australia at your favourite magazine retailer or subscribe here, or purchase an online copy via the Dance Australia app.