Talking with Hofesh Shechter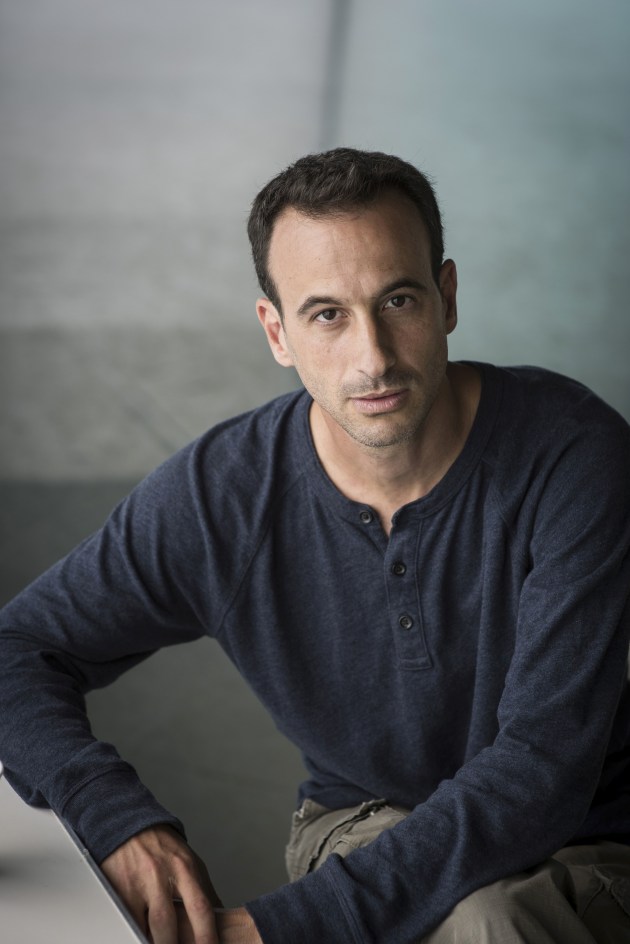 The Australasian Dance Collective will stage the Australian premiere of Hofesh Shechter's 'Cult' in Brisbane next week. The famous choreographer spoke to Susan Bendall about his affection for this early work and his trust in Amy Hollingsworth.
Being a spectator to Hofesh Shechter's work is like being caught in a maelstrom. It is not only mentally immersive, but makes your nerves pop and tingle with kinaesthetic empathy. The English-based, Israeli choreographer and composer is feted for his ground-breaking full-length works: Political Mother, Sun and Grand Finale among many others. Shechter is known in Australia for presenting these works at festivals and has also previously partnered with Perth-based STRUT Dance. Excitingly, Shechter is now about to re-stage his 2004 work Cult for the Brisbane-based Australasian Dance Collective (ADC).
 I had the chance to chat with Shechter about ADC's staging of Cult.
So, how did Shechter's relationship develop with the collective and with Amy Hollingsworth, it's artistic director? And how did the decision to re-stage Cult come about?
 "Amy danced in my company once upon a time," Shechter explains. "The good story here is she knew Cult well because it was performed alongside a duet that she was dancing by Rafael Bonachela [in the Place prize in London]. That's how she knew and loved the work and started to become interested. Then she came and danced a tour with us.
"We stayed in touch all these years and she gave me a call and said, 'Will you trust me with this work?' and I said 'Sure'."
 Cult was chosen for this connection with Amy but also because of the small cast, which suits ADC. It is also a work that came very early in Shechter's career and contains the germ of his later works. Shechter reflects: "You know how they say that you make the same work over and over again? Cult has it all in it. The kind of obsession I have with the individual and how they fit within a social regime ... all these pressures... . And some would say that I look at it from different angles all the time, but the subject matter - that oppressive energy upon the individual - is there. I think Cult is quite special because you can see all this but [it's] quite raw. I am still searching; it's not as cohesive [as later works]. I love this work very much!"
 For her part, Hollingsworth describes working with Shechter: "As an artist, I feel the imprint of the amazing choreographers I have had the privilege of working with over my career. Hofesh Shechter was one of those - his incredibly unique choreographic voice and meticulous pursuit of his vision not only tested and invigorated me but had a truly lasting impact on me. I think his work has the same effect on audiences - grabbing you from the first moment, and not letting go, well beyond the curtain coming down."
 So, what qualities does Shechter look for when giving permission for his work to be re-staged? He says that trust is imperative. "Personal relationship is not exactly relevant, but trust is. Because my work - we call it 'mine' but once I give it to someone - the dancers are embodying it, the technical team are putting it together, the artistry of how it will look, how it will sound - all this is out of my hands."
 "I visit companies and meet the artistic director," he continues. "I see [the dancers'] energy; I see their working methods and have to believe that they will be able to put that work together in a way that is as powerful and as honest as I wish it to be. With Amy, it's very easy to see the spirit as one of very hard work, she is very driven. She will not give up on anything and she has huge experience as a dancer and now as an artistic director and as a curator. It feels like a safe place."
I wonder how it feels to have other companies dancing your work?
"You find in every company there are dancers who have a rich emotional world inside and we're trying to tap into that," he replies. "A lot of the work with other companies is to try to make them own it - to make them feel at home with the feeling. So, if we are working on a certain feeling of danger or of being in a heightened place of instinct, then they have to connect with it, they have to find a way that it's theirs. It's their work, they have to perform it, they have to find it. It sounds a bit spiritual but it's very practical!" Also, "work is never the same, it's just impossible to replicate it in the same company, let alone with other companies. I love working with other companies and seeing the work in new colours and new ways."
 'Cult' will form part of ADC's upcoming triple bill 'Three', where it sits beside two new works by talented Australian choreographers, Jack Lister and Melanie Lane.There are six performances from May 26 – 29 at Playhouse theatre, QPAC, Brisbane.
https://australasiandancecollective.com/
Like this article? Want to read more? Sign up to our e-news here. It's free!