Regional Hero '21: Fortuna House of Performing Arts, SA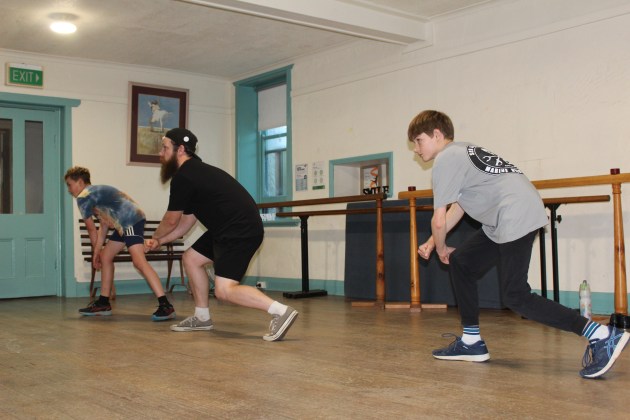 Port Elliot is on South Australia's coast.
When Thomas James was 15 his mother gave him an ultimatum. Either he takes up dance properly or he has to stop. His love of dance won the day. Thirteen years later he is now one of the main teachers at his mum's performing arts studio.
Fortuna House of Performing Arts is based in Port Elliot, a seaside town of  about 2,500 people about 80 km from Adelaide on the south coast of the Fleurieu Peninsula, close to the better-known Victor Harbour. On weekends the longest queue in town is for the local bakery.
James's mother is Tanya Curtis, who 20 years ago had a dream of establishing a dance school by the sea. That dream became Fortuna, named after the gallery in Middleton where she first set up shop. From there she moved to Port Elliot. The school is now based in a picturesque historic stone building, the first to be built in the town, called Arnella. It used to be a pub.
"The dance studio is actually in the old dining room and we live upstairs," James says. "So we just walk downstairs and we're at work."
Fortuna has expanded to now have branches in Mount Compass and Normanville (on the other side of the peninsula). James is one of four teachers overseeing about 120 pupils, offering exams in the bbodance and ATOD syllabi. James completed his Diploma in Classical Ballet Teaching through bbodance in 2011. Recently the school has joined with the RTO Empowerdance to offer accredited Certificate 1, 2 and 3 in Dance and James is completing his Training and Assessment Certification.  "We decided to do that because if a local student wants to do a Certificate in Dance, they have to travel to Adelaide. This way they can study in the local area."
Fortuna is open Mondays to Fridays with classes for children and adults. Students take part in eisteddfods and school performances. The school also takes part in the annual Can Dance for a Cure fundraising concert for cancer research at the Adelaide Entertainment Centre.  As well as teaching, James is the main choreographer, conjuring ideas out of his head.
Besides his studying, teaching and choreographing, he runs a mobile coffee van on weekends!
What does he most enjoy about teaching dance? "Seeing students being able to do things they haven't been able to do before," he replies. "Or seeing them progress and the confidence they gain from it. That's what I love."
Have you nominated a regional school or teacher for the 2022 REGIONAL HEROES feature? It's easy! Just go here.