In the limelight with Phantom's Simone Sault.
Simone Sault began her career performing as Meg Giry in Opera Australia's 1998 Australasian tour of 'Phantom of the Opera'. She is now the choreographer and assistant director of the forthcoming 'Phantom' on Sydney Harbour.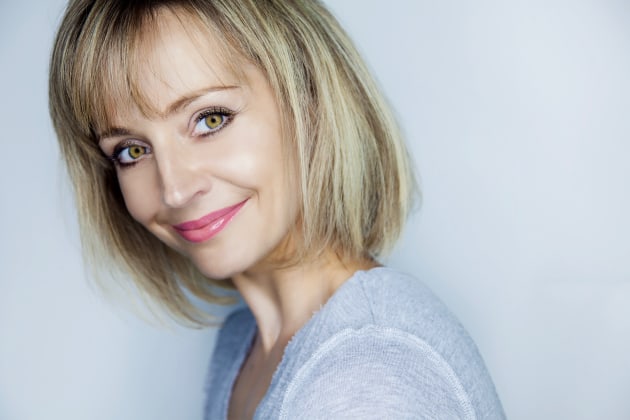 Where were you born?
I was born in Melbourne. My father was a trained instructor for a company and my mum a personal secretary before starting a family. She was an incredible violinist, never professional, much to the loss of the world of music. I have one older sister and one younger brother. Two of my best friends.
What was your first public performance?
I remember always moving to music. It was my go-to safe place – a world where I felt completely uninhibited, so my first performance would have been in my lounge room! My first professional performance was a production of Coppelia as a seven-year-old student at the National Theatre Ballet School [in St Kilda]. I remember it like it was a second ago! All under the watchful eye of Miss [Gailene] Stock.
Your career began at the Australian Opera Ballet, from where you went straight into Phantom of the Opera. Did you have singing or music training? You even sang the demo track "Take it All" for the movie Nine.
Back then there was a small ballet company attached to the Opera. Going from full time to being paid to take class and learn productions was a delightful chapter. From this I then went into Phantom. I auditioned in the Joan Sutherland Studio at the Opera Centre, and had to sing for Guy Simpson to get the job. He is now one of my darling colleague/creatives on this new production of Phantom!
When I originally auditioned for Phantom however I had zero vocal experience and was completely out of my depth. I sang "Silent Night" out of a Christmas carol book. Needless to say I created my own key in which to sing it. Ugh.
I began singing lessons in preparation for if and when Phantom was to contact me. Learning about the voice as a classical dancer through that time opened doors that I couldn't even comprehend back then. Singing nightly, then becoming confident enough to sing the role of Meg was a turning point.
I had my eyes set on being in a dance or ballet company all the while knowing that for longevity alone, singing/acting was a natural progression.
You were in Sydney Dance Company for six years. What was a highlight?
Initially I was given a short contract for the season of Party in 1999, which led to a full time contract. A dream come true. My time with Graeme [Murphy] and Janet [Vernon] was incredible. We toured extensively each year, sometimes 6-7 weeks at a time with only two weeks back in Australia before heading off again. European tours involving open air theatres throughout Italy were breathtaking experiences. Most notable was the season of Ellipse at the Joyce Theatre, NY. A golden time. Another was when, during our season of Tivoli with both SDC and the Australian Ballet, I was asked to be on the cover of the April edition of Dance Australia. I can still remember how chuffed my parents were when I sent them a copy!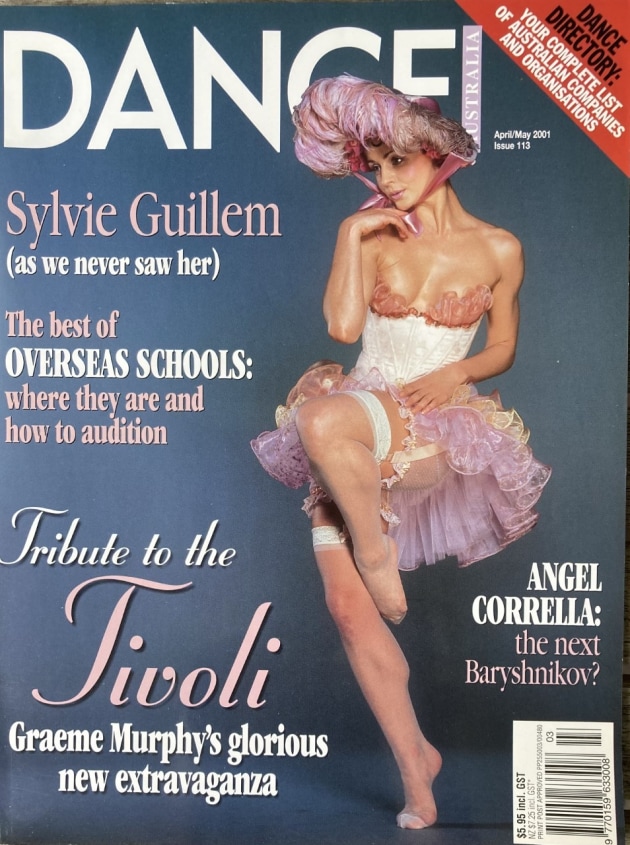 Why did you move to London?
I had no real agenda, however I knew that I was hungry for more of what this industry could offer. I had actually received a job with a television reality show after I left so initially London was a "let's go for three weeks before the media starts". Then the show was postponed, so I thought, "well, I'm here now, so let's go get it". Three weeks later I was working – very grateful.
What was a highlight of your time there?
On first arriving I started work with the incredible Adam Cooper [Royal Ballet ] on his production of Dangerous Liaisons at Sadlers Wells Theatre.
Not long after that I received my first West End contract on an exquisite show called Sinatra at the London Palladium. I flew my mum and dad over for this one and having them sit in the Royal Box, as it were, at the Palladium and come along for the ride with me is a memory that holds dear to this day.
Being asked to work in Paris at Theatre Chatelet was another pinch me moment.
A stand-out would have to be being cast in the Disney film Beauty and the Beast, directed by Bill Condon. An experience like no other – shooting for around six months. 
Was it a big step moving from performing to directing and choreographing?
It has felt very natural. As you get older the mind wants to be challenged and remain explorative when it comes to dissecting movement and its meaning . . . I have always felt like a sponge in a creative space. Constantly observing, remaining curious, hungry and passionate in creating art. Choreography and directing to me are one and the same. There must always be meaning behind movement. Physical storytelling, not movement for movement's sake, is what I'm seeking moving forward.
What has been your most challenging role to date?
Professionally they are always challenging!! Personally, navigating my way forward on this incredible ride they call life after I lost my mum, my best friend, all while becoming a mummy myself at the time.
 What is the best venue you have worked or performed in?
So many – London Palladium; Theatre Chatelet, Paris; Joyce Theatre New York, Bellas Artes in Mexico and most recently the Bernard B Jacobs Theatre, Broadway, with Sondheim's Company production. Not to omit the forthcoming Phantom on Sydney Harbour!
Best costume?
My costumes in Sinatra were truly breathtaking. Corseted and tailored to your body, with incredible wigs.
All the costumes and detail for Beauty and the Beast were through the roof.
Was there any time you thought you wouldn't "make it" in the industry?
It was mentioned many times when training, especially as a classical dancer [it goes with the territory]. However deep down I knew it wasn't written anywhere that I couldn't and wouldn't make it my life. I knew how badly I wanted a life in this industry, I applied myself, worked my butt off and stayed hungry, driven and passionate.
Why did you return to Australia?
Purely and simply, Covid. I was in New York when the pandemic kicked in, about to open Company, when Broadway shut down. I hot-footed it back home to London but was talked into heading to Australia while "this pandemic blew over". Well, now here I am working on the incredible Phantom for Sydney Harbour! Who would have thought!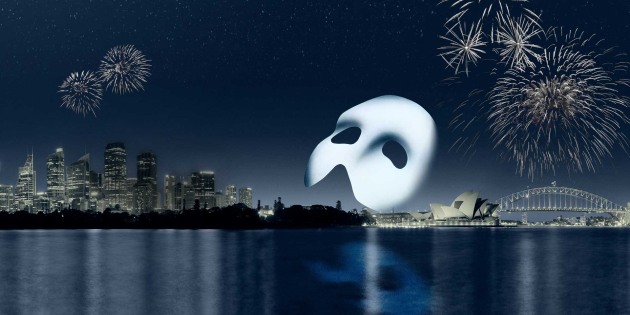 How different is this new Phantom from the one you originally performed in?
Very. I have come at this keeping in mind the legacy we are obligated to uphold. "It ain't broke", is how I see it, and Dame Gillian Lynne's [original choreography] is evergreen. Knowing this, forever respecting this, has been the stepping stone from which I leapt off in creating the choreography. Paying homage to an incredible tour de force, yet somehow bringing in the earthiness, maturity, seen in the younger generation of dancers/performers today. Driving this is a continued search to find the storytelling behind all the creative choices.  
What do you always bring with you to a performance?
100 percent commitment.
A deep desire to genuinely connect with an audience and cast and a "give it my all". Always have, always will.
For Simone Sault's advice on auditioning, see the April/May/June print issue of 'Dance Australia'.
'Phantom of the Opera on Sydney Harbour' runs from March 25 to April 24. For more info, go here.