David H Koch Theatre, Lincoln Centre, New York, 20 April
In this, its 20th anniversary, an International Dance School Festival was added to the list of events running alongside the Youth America Grand Prix (YAGP) competition program and Gala performances. The idea was to have representatives from YAGP partner schools dancing work that reflects the artistic traditions and training of their company or school.
The festival swept the audience along with its bold contemporary works as well as renditions of the classics and really did highlight the very differentiated styles and approaches that various dance traditions embody. What struck me most was the audacity of some of the works and the opportunity that this creates for the emerging dancers to exercise their interpretive, artistic, technical and imaginative skills.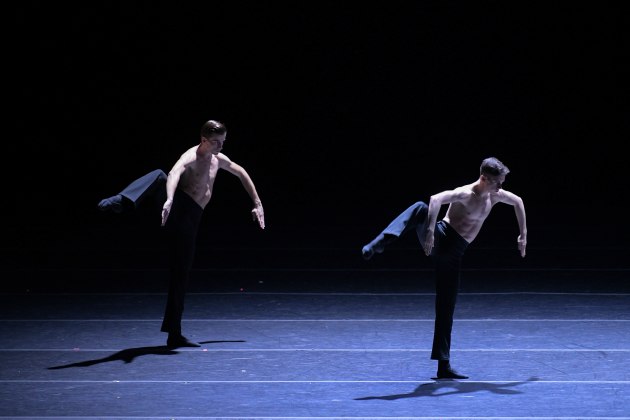 The dancers were exemplary. One of the most outstanding pieces was presented by the Berlin State Ballet School and choreographed by Marco Goecke. The movement language in this work, entitled All Long Dem Day, was remarkable and felt very original. Quite mechanical frantically paced spinning of arms and rolling of shoulders made me think of animated action figures. It felt as if the movement was being generated rather differently from what we are used to seeing in Australia.
Similarly, a rendition of the Black Swan pas de deux, also choreographed by Marco Goecke and danced by Mackenzie Brown and Jun Masuda of the Princess Grace Academy, was an entirely unexpected deconstruction of the Petipa classic. It had resonances of a mimetic or clowning tradition and seemed to be reducing or exaggerating markers or points on a choreographic score taken from Petipa.
Really stunning was Die Shopfung, choreographed by Uwe Scholz and danced by students of the John Cranko School at the Stuttgart Ballet, Gabriel Figueredo (this year's Grand Prix winner), Alexander Smith and Yuki Wakabayashi. It was just gorgeous, intrinsically elegant and technically breathtaking. It is not surprising that Figueredo took out the competition's top accolade.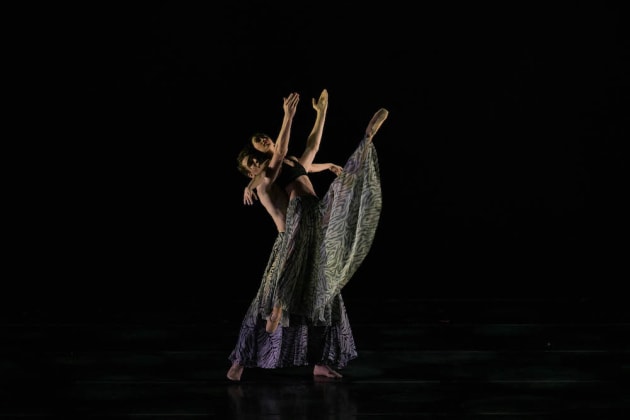 There were also two works on the program by Stanton Welch – Clear, a lovely lively piece for four dancers from the American Ballet Theatre that highlighted their precision and technical skills, and an excerpt from Fingerprints for Houston Ballet Academy that was very infectiously involving and exciting. Long swirling skirts for men and women beautifully enhanced the circularity of much of the movement.
Two students from The Australian Ballet School, Lilly Maskery and Jett Ramsey (pictured top), performed The Suitor, by Stephen Baynes. They danced beautifully and the piece was a definite contrast to much of the program. It had a restrained, understated quality, which I found a little coy. The audience, however, seemed to really appreciate it.
Only a handful of performances have been mentioned here – they were, without exception, a pleasure to watch and a real reminder of the very particular stamps that various traditions imprint on their dancers.
SUSAN BENDALL
Pictured top are students from The Australian Ballet School, Lilly Maskery and Jett Ramsey, performing 'The Suitor', by Stephen Baynes.