The Australian Ballet School: La Sylphide and Selected Works
Playhouse, Arts Centre Melbourne
December 7
Seeing a new generation of young dancers coming through is always a privilege. Watching them tackle challenging choreographic material to highlight their readiness for professional careers is especially gratifying. The Australian Ballet School's 2018 Summer Season combined a full length ballet, La Sylphide, danced by senior students, with three shorter works showcasing levels 4 to 6.
To start the program, the Waltz from Mark Annear's Birthday Celebration was danced by levels 4 and 5. the girls showed nice technique combined with a lovely fluid quality, while the boys showed evidence of developing strength and confidence. Despite a few mishaps, the work was polished and poised.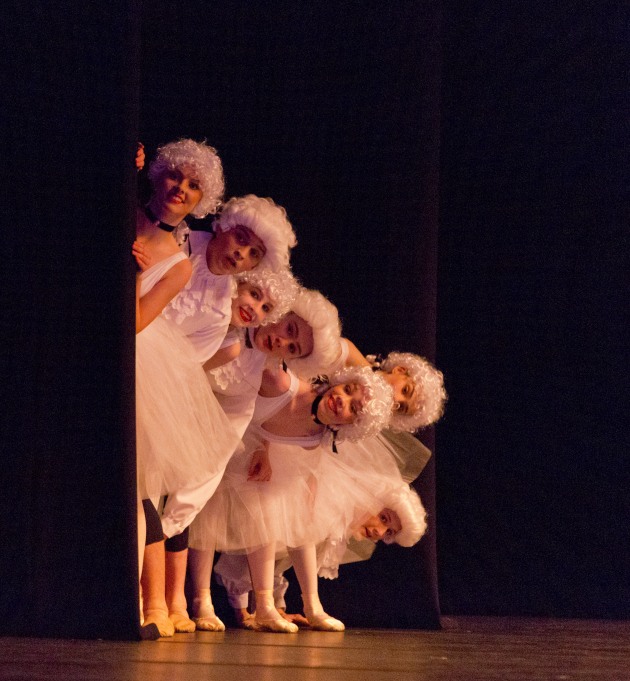 Level 4 clearly relished the cheeky physical comedy of Simon Dow's Wolfgang Dance. Set to the allegro from Mozart's Eine Kleine Nachtmusik, the dancers were all powdered wigs and remonstration. The dance played out as a whimsical back-and-forth argument between individuals and groups and gave the students plenty of opportunity for comedic interpretation and to individualise their characterisations. This was a playful, fun and crisply rendered performance.
The level 6 dancers shone in Margaret Wilson's Heart Strings. Appropriately dealing with adolescent identity and belonging, the dancers displayed their individual strengths in terms of their acting and interpretive skills as well as their technical accomplishments. Structured as a suite of short dances, Heart Strings depicts varied experiences including friendship tensions, love trials, fitting in and standing out. The girls showed beautiful leg-lines, strong and assured technique and well-developed characterisation and confident stage presence. The boys displayed good partnering skills and were given choreography that displayed their ballon and energy. There was an excellent range of choreographic material through which to showcase the dancers' emerging artistry.
La Sylphide was performed for the first time by the school. It represents a great opportunity for the senior students to sustain a full length work and to immerse themselves in the particular early Romantic style of Bournonville. It was also a good choice for the young dancers in that it afforded a clearly told narrative with well-defined characters and a real degree of challenge, especially for the boys.
James, danced by Thomas McClintock, exhibited terrific attack and an energised but calm command of batterie. He fleshed out the character well. Hayley Thompson, as the Sylphide, was delicate and pretty with perhaps a touch too much coolness. An older dancer may have brought more knowingness with an edge of seduction. Thompson was none-the-less technically lovely and ethereal. Gurn was danced by Jamie Delmonte with verve, displaying very crisp footwork and strong characterisation. Jasmin Forner as Effie showed a strong acting range and a sweetness accompanying an assured technical ability. Madge was danced by Ballet Master Andrew Murphy with a command of the stage and a suitable sense of threat. This is a wonderful role and I was a bit sorry that a student didn't get the chance to tackle it.
Other highlights of La Sylphide included the spirited Reel in Act 1, which was danced marvelously well by the ensemble, although the voluminous costumes for the girls were unflattering and obscured their legs. Strong corps work was, in fact, evident throughout and the dancers did an admirable job of interpreting the Bournonville style with swift and clean footwork combined with calm, light carriage of the arms.
- SUSAN BENDALL