SELF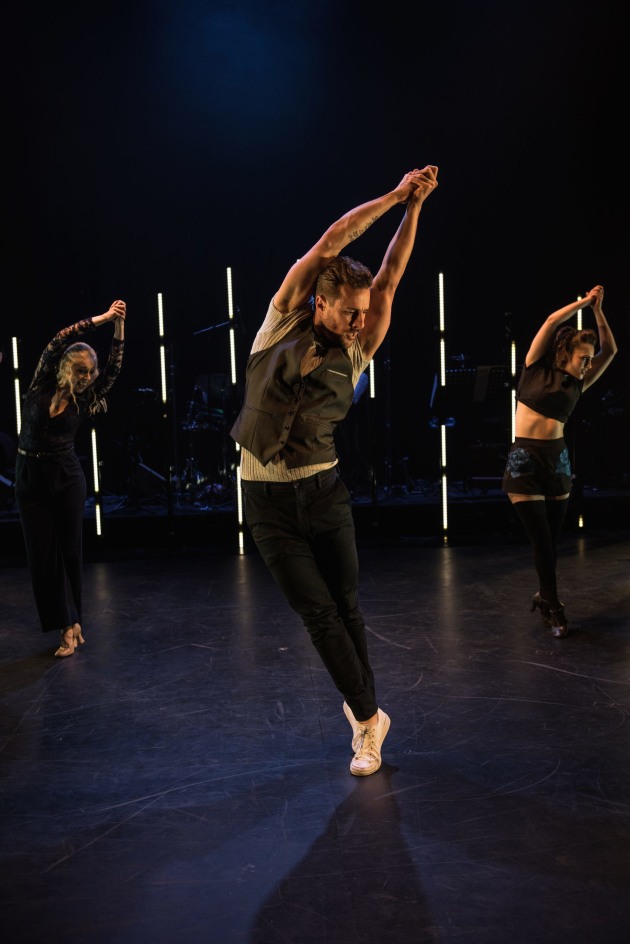 Self brings together the talents of several exceptionally talented young men. Choreographer Michael Ralph is only in his late 20s and yet already has made his name creating the dance for such musicals as Georgy Girl and Dusty as well as his own shows. Musician Jack Earle, who composed and arranged this show, is a mere 21 and yet is already well established as a composer and musical director. He even directs his own Jack Earle Big Band. Dancer Rohan Browne, who co-created the production, most recently played Don Lockwood in Singin' in the Rain but has a list of credits as long as your arm, including in the TV series Dance Academy as Hugo Greyson. Together with a group of fine dancers and musicians playing live on stage they have created an entirely new production.
Self centres on a solo man, "a journey into the psyche of an Artist and the human condition . . .". This journey is divided up into seven stages: Successful Self, Narcissistic Self, Sensual Self, Indulgent Self, Fearful Self, Inner Self and True Self.
Browne plays the central figure of the Artist. He is charismatic performer, dancing with compelling fluidity and precision. From the opening, where he steps tentatively into a large spotlight, he is seduced and rejected, falls into drink and despair, and emerges liberated. He is on stage for the entire hour-long show, and conveys each stage of the journey with clarity, his face always animated.
Browne might be the star of the show, but everyone involved shines just as brightly. He shares the stage with a chorus of seven highly accomplished dancers, observing and participating in the action or taking up the roles of alter-ego. Jackson Rudge, the boy who plays Browne's True Self, has a Billy Elliott-like innocence and exuberance, and his scenes with Browne are very touching.
Ralph's choreography is slick, sophisticated and tasteful – segueing expertly from scene to scene and smoothly combining jazz, ballroom, acrobatics and not (too much) of the overtly sexual strutting so prevalent in a lot of commercial dance. The final scenes with the boy are almost classical in their dance movement and use of mime – a suggestion in dance of the hero's return to his fundamental self. The choreography and the music were developed together and it shows in the perfect matching of movement and sound.
The dancing on this night was first rate – synchronised, sharp and sexy with every nuance thought through and acted.
New, original productions like this are as rare as hens' teeth, and the creators are to be congratulated for this alone. I wish the underpinning concept were not so callow – at least as far as it is described in the program notes – because otherwise the show is of a high standard. Plain in its presentation – no elaborate set or digital effects, just dancers, musicians and good lighting – it showed a faith in the ability of pure dance to tell a story.
– KAREN VAN ULZEN
'Self' plays till October 1.