Ballet Preljocaj: Snow White (Melbourne)
State Theatre, Arts Centre Melbourne
August 1 to 5.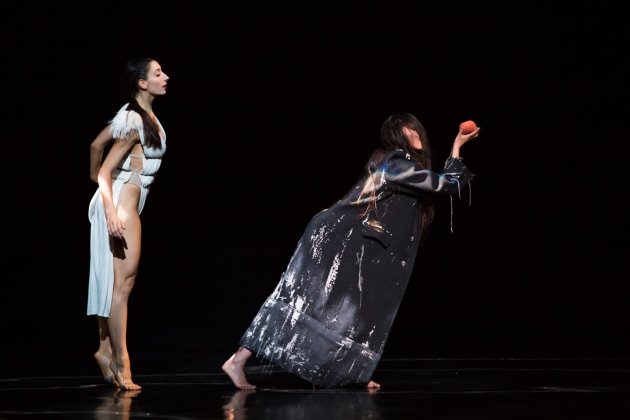 Adaptations of fairytales risk reducing the many layers of subtle mysticism and magic in these centuries-old stories into a single bland message of modern day relevance. In this production of Snow White, however, Ballet Preljocaj tells the story with refreshing directness and faithfulness to the Grimms' story – and retains all the relevance in doing so. This is a surprisingly (and therefore radically) "conventional" production, transporting the audience to a "once upon a time" of imagination and fascination.
There is none of the saccharine sweetness of the Disney version – this is an adult story of love, sexuality and jealousy, and choreographer Angelin Preljocaj brings out emotions that are dark, intense and often vicious. The ballet's design uses a palette of golds and blacks and smoky, burnished colours; the sets shimmer with darkness and mystery. There are many wonderfully theatrical moments – a favourite of mine is the rock face pocketed with mining shafts on the back wall over which the seven dwarfs clamber and spin. The selection of Mahler's music (played by Orchestra Victoria), is sensitively chosen and blended with the electronic additions by 79D. The choreography is musically responsive (a relatively unusual ambition these days), the story clearly told and human emotions clear. My only complaint is that the lighting was sometimes too dark, creating a distance between the audience and the action. 
While the structure of this production is balletic, the dance vocabulary is contemporary – not an arabesque in sight – and very expressive and virtuosic. Ballet and contemporary dance lovers will both enjoy this evocative and absorbing version of Snow White.
See Denise Richardson's review of the Brisbane season here.
Details here.