Queensland Ballet Academy auditions 2021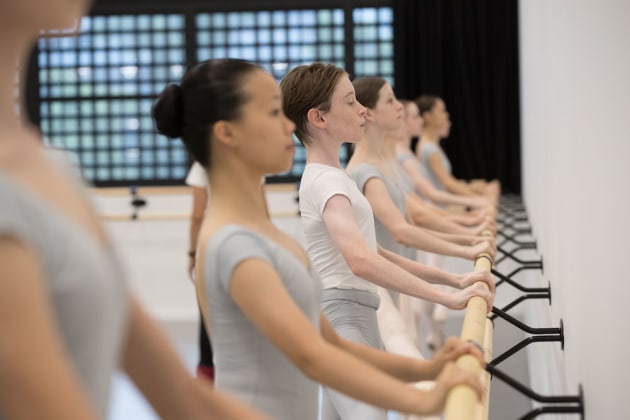 Queensland Ballet Academy has launched auditions for its 2021 full-time program intake. In a first for Queensland Ballet, all Academy auditions (except Foundation Program) will be assessed online via video submission, in compliance with ongoing COVID-19 regulations.
Aspiring dancers can submit their audition by visiting www.queenslandballet.com.au/2021-academy-auditions. Registration is comprised of a simple online form, a fee of $110AUD and a video upload component through either YouTube or Vimeo. Queensland Ballet Academy accepts auditions from young dancers Australia-wide and overseas. Those interested in the Academy Program (Years 7 – 12), are required to complete academic studies through our partner, Kelvin Grove State College.
Auditions are open for the full-time Academy Program and Pre-Professional Program (post-secondary studies), closing on 2 August and 6 September respectively. Guest Academy Program entries are also open (Years 7 – 9 residing outside the Brisbane metropolitan area) with registrations closing on 1 November. Audition registrations from late applicants will be considered, but priority and placement will be given to applications received within the advised timeline.
For younger dancers aged 8 – 11 (Years 3 – 6), the Academy's new Foundation Program will hold a Pre-selection Experience in lieu of an audition in November, for its inaugural intake in Term 1 of 2021. The Academy anticipates that this will take place face-to-face, pending COVID-19 health regulations. More information on the Program and its Pre-selection Experience can be found at www.queenslandballet.com.au/foundation-program.
To get a taste for Academy life and help further prepare for audition season, the Academy is also delighted to offer its Elite Training Series Online during the July school holidays. With two sessions hosted and limited placements available for dancers aged 10 - 16, participants will receive exclusive access to Queensland Ballet Academy's renowned faculty through live classes, information sessions and Q&As. Register at www.queenslandballet.com.au/academy/events/elite-training-series.
For more information about Queensland Ballet Academy and its programs, please visit www.queenslandballet.com.au/academy.