Mobilise: Dancer Training Program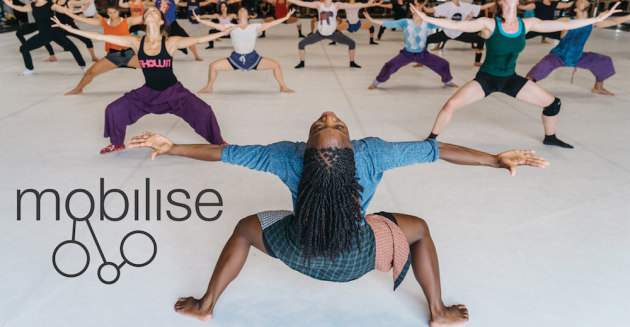 Dance Makers Collective host rising international stars Kristina and Sadé Alleyne to launch their new inaugural professional dancer training program Mobilise!
Both professional athletes in London before moving to dance careers, Kristina and Sadé have since worked with world renowned dance artists and companies Akram Khan, Ultima Vez and many more.
As a participant of Mobilise 2019 you will:
Train with Kristina and Sadé in their signature dance style: Dynamics, Rhythm & Texture.
Learn and participate in their choreographic process
Have an opportunity to perform along side Kristina and Sadé for the opening night performance of 'A Night's Game' on September 5 2019 @ 7:45pm
Early-bird price, until July 19: $300 Full price: $350 Price includes registration to the full week intensive and 1 ticket to any performance of A Night's Game presented by FORM Dance Projects.
Mobilise provides an opportunity for local artists to train with pioneering international artists without having to travel overseas! As dancers and choreographers DMC know first-hand the struggle to continue learning throughout our careers and so have designed a program to bring new and emerging techniques from far away places to our hometown, to connect with artists working internationally and provide an environment where we can train together.
Organised by: Dance Makers Collective
Contact name: Carl Sciberras
Phone: 0415400409