Future Makers: Youth Dance Company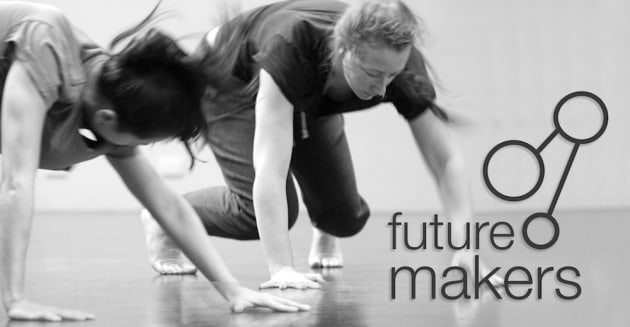 Launching this year, Future Makers is Dance Makers Collective's Youth Dance Company for creative young dance artists aged 15-24 years.
Future Makers provides a platform for aspiring young dancers and choreographers to work with professional artists in an inclusive and challenging environment, where they can develop their skills and work collectively towards public presentation outcomes.
In 2019 the program is delivered in partnership with the Australian College of Physical Education, where rehearsals will be held on Thursday nights.
To participate, young dancers must attend an audition on Saturday 27 July from 11am until 4pm, where they will be run through a basic technique class, improvisation and composition tasks.
Future Makers is designed for enthusiastic young dance artists with diverse skills, if you are a great performer, a clever creative, a good team player or any combination we encourage you to apply. The program does not discriminate against style or training; if you have a willingness and aptitude for dance of any kind please come along!
Participants should also be available for the inaugural performance season at the end of January 2020, performing alongside Dance Makers Collective as part of a new large-scale production.
Places in the program are limited.
KEY INFORMATION:
Rehearsals: Thursdays 5:30pm - 8pm 8 weeks from w/c 12 Aug to w/c 30 Sep 8 weeks from w/c 28 Oct to w/c 16 Dec Scheduled rehearsals in January prior to the production TBC
Performance season late January, details to be provided once rehearsals commence
Program cost is $400 and includes a Future Makers jumper, a limited number of scholarships and subsidies are available to provide greater access, if you wish to apply for a scholarship or subsidy please notify us when registering for an audition.
Organised by: Dance Makers Collective
Contact name: Carl Sciberras
Phone: 0415400409