Connect: A dance event for boys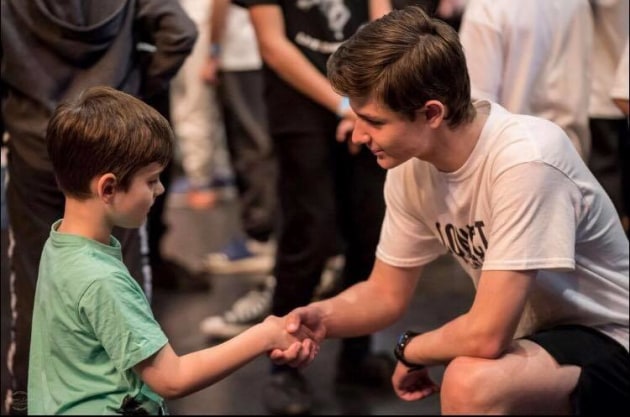 CONNECT Melbourne March 24 will be a day of fun, support, inspiration, celebration and dance.
Males 5yrs and over (all skill levels) will form new friendships, participate in awesome workshops with special guests Jack May and Jason Teasdale, share stories, have questions answered, dance together, watch demonstrations and performances, and finish the day with a new community of mates.
Held at Hawthorn Arts Centre, 360 Burwood Road, Hawthorn from 11am to 3:30pm. Lunch break will include Q&A session so bring your lunch!
Don't miss this truly unique event that inspired and celebrated over 130 male dancers in Sydney last year and created a magnificent community of support.
Participants should wear dance gear, bring water for rehydration, have favourite dance moves ready to show mates, and questions they might like to ask our guests.
Tickets www.trybooking.com/BAFSE - 2 types of tickets - Participant tickets for the male participants for the whole day. Observer tickets for the day for parents/teachers/supporters.
Schedule
• 11am – Welcome, socialize, warm up.
• 11:45am – Workshops. Jack May (Hip Hop) & Jason Teasdale (Contemporary Fusion) – split into junior and senior groups. 
• 1:15pm – Lunch, chats, Q&A, photos.
• 2:15-3:30pm – Demos, freestyle, performances and wrap up.
Keep updated on our Facebook page https://www.facebook.com/connectboysdance/ or Instagram https://www.instagram.com/connectboysdance/ or email tanya@danceaction.com.au
CONNECT Sydney 2019
We have just announced ticket sales for our 4th Sydney CONNECT event on June 23rd. CONNECT Sydney 2019 will be held at Norths Club in Cammeray. Tickets available through www.trybooking.com/BBJSF