WIN A WEEK AT A SUMMER DANCE SCHOOL IN 2024
Desperate to keep dancing through the school holidays? We have a fantastic giveaway for you! 
Dance Australia and some of Australia's top dance schools are giving you the chance to WIN 1 week of FREE dance tuition at a top Australian summer dance school of your preference.
SIMPLY ENTER VIA THE FORM BELOW:
PARTICIPATING SUMMER DANCE SCHOOLS INCLUDE:
Alegria Dance Studios (NSW)
Alegria Dance Studios is delighted to offer one lucky winner a place at the 2024 Alegria Summer School (January 15-19). Very talented and experienced faculty covering classical, pas de deux, jazz, contemporary and repertoire. The prize is suited for a talented and sincere student of Advanced 1 level or above.
Age(s): 13 - 17 years
More info: www.alegria.com.au
Image: Oscar Taggart(14).Finalist Robert and Elizabeth Albert Junior Ballet Scholarship, Sydney Eisteddfod 2023. Finalist for YAGP 2024, New York
Annette Roselli Dance Academy (QLD)
The Annette Roselli Dance Academy is delighted to be offering one lucky winner a full scholarship to the 2023 ARDA International Summer School, held from December 16 to 20, 2023. We have renowned European School of Ballet/ESB talent scout teacher Ms Cristina Saso and ESB teacher Ms Ainsley Martin teaching exclusively at the Summer School. Other exciting guest teachers from throughout Australia include Shane Wuerthner, Rani Luther, Meghan Cooper, Heidi Jennings and Jayden Grogan. Classes will be offered in classical ballet, repertoire, contemporary, lyrical, jazz, boys virtuosity, body conditioning and more. The Summer School will offer dancers the chance to participate in the European School of Ballet auditions, held on December 21. Auditions are for full-time entry to European School of Ballet. An opportunity not to be missed!
Age(s): 8 - 18 years
More info: www.annetteroselliballet.com.au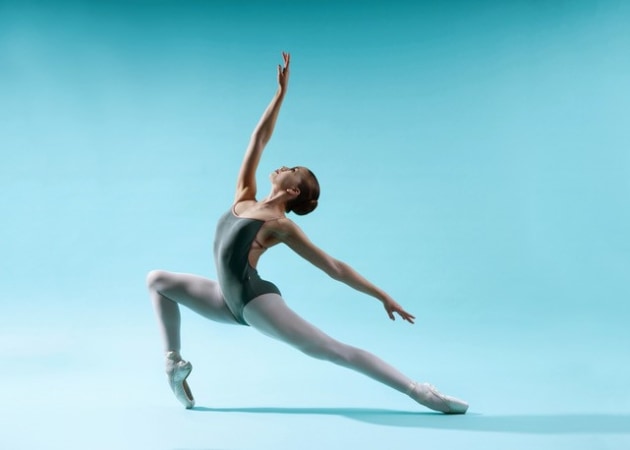 Image: Zara Trass, Belinda Wright Photography, Annette Roselli Dance Academy
Australasian Dance Collective (QLD)
Prepare to elevate your dance skills at the ADC Summer Contemporary Dance Intensive (CDI). Join our renowned company dancers and industry leaders, as we welcome dancers aged 12-14 years for this transformative experience in Brisbane on 18 and 19 January 2024. Don't miss the chance to win a free spot in the Intermediate CDI, and a family pass (4 tickets) to ADC's 2024 mainstage production, valued at $500. Our exceptional teaching team provides personal insights, expert guidance, and valuable tips on technique, repertoire, choreographic practice, and career pathways.
Age(s): 12 - 14 years
More info: https://australasiandancecollective.com/creative-learning/for-dancers/contemporary-dance-intensive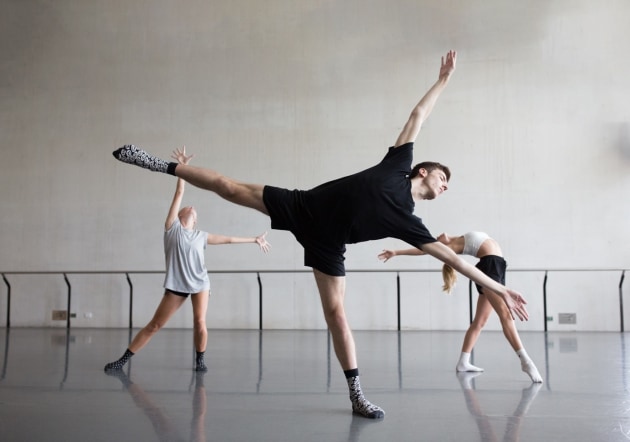 Image: David Kelly
McDonald College (NSW)
International Summer School 15-19 Jan 2024. We are excited to offer one fortunate winner a spot in this prestigious program, featuring 5 days of lessons and workshops for junior to pre-professional dance students. Experience an exhilarating week dedicated to mastering technique, fostering creativity, and gaining confidence in your artistry while making new friends and learning from world-class teachers. In 2024, we're honoured to host exceptional guest instructors, including Steve Rooks from Vassar College New York, Clytie Campbell (ballet mistress at The Royal New Zealand Ballet company), and Bronte Hull (The Royal New Zealand Ballet), along with Paul Boyd from the Queensland Ballet Academy.
Age(s): 7 - 18 years
More info: https://www.mcdonald.nsw.edu.au/programs/international-summer-school/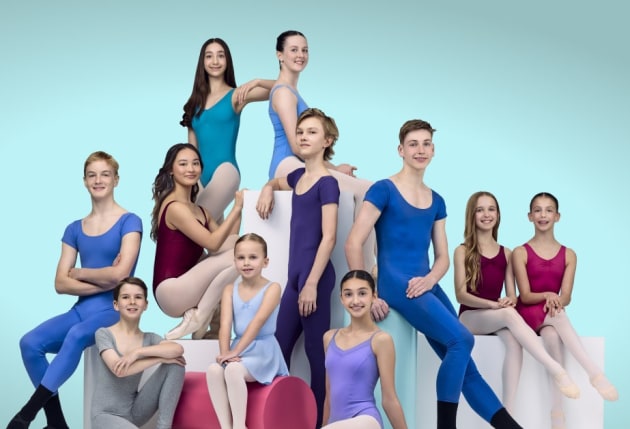 National Ballet School (VIC)
One lucky winner will be able to take a leap from the studio to the stage in The National Ballet School's annual On Stage Summer School. Over six jam-packed days (Monday 8 to Saturday 13 January, 2024), The National Ballet School's Artistic Director Damian Smith will guide students through the process of developing a ballet performance from concept and choreography to talent and technique. At the end of an intensive week of training and development, you will perform on the historic National Theatre stage with your friends and family in the audience.
More info: nationaltheatre.org.au/ballet-school/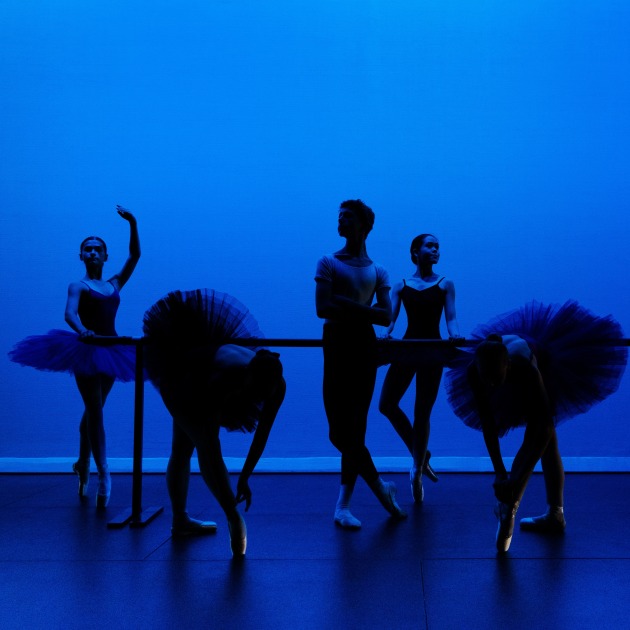 Image: Jacinta Christo
Queensland Ballet Academy (QLD)
Queensland Ballet Academy is thrilled to offer one lucky Dance Australia reader aged 10 – 18, the opportunity to attend our popular Summer School program. Over six incredible days, you will receive exclusive access to our esteemed faculty, taking classes in classical ballet technique, pointe work, repertoire, character dance, contemporary dance, male technique and pas de deux (subject to ratio of male / female dancers). The program will be held at the Queensland Ballet Academy in Kelvin Grove on 15 – 20 January 2024 (Session 2).
Age(s): 10 - 18 years
More info: 2024 Summer Schools | Queensland Ballet - Queensland Ballet Academy
Royal Academy of Dance (SA)
Dive into a summer of rhythm and grace at Dance Fest '24 Summer School with the Royal Academy of Dance Australia! Elevate your dance skills with expert guidance and be inspired by renowned faculty, including the exceptional Jasmin Durham, a maestro of Classical Repertoire. Join a vibrant community of dancers, immersing yourself in a fusion of technique, creativity, and artistry, with classes in classical, contemporary, lyrical, jazz, Broadway jazz, tap, commercial and hip hop. Classical stream students (13+ years and above) will be offered Pilates, stretch and conditioning, character, repertoire and Rambert grades. From beginners to seasoned performers, this immersive workshop caters to all levels from ages 7+. Unleash your passion and embrace the joy of movement in a dynamic, fun-filled atmosphere. Seize this opportunity to dance, learn, and grow!
Age(s): 7 - 18 years
More info: https://au.royalacademyofdance.org/event/dance-fest-24-summer-workshop-2/
Sydney Dance Company (NSW)
Sydney Dance Company is thrilled to offer one lucky dancer a place in our Summer Youth Intensive, held at our harbourside studios at the Walsh Bay Arts Precinct from 22 – 25 January 2024. Over four days, you will take classes in technique, improvisation and creative development, as well as have the opportunity to learn Sydney Dance Company repertoire choreographed by our Artistic Director Rafael Bonachela and performed by our professional ensemble. Suitable for experienced dancers aged 15-18, our renowned teachers and choreographers will share their knowledge and experience, giving you a taste of the professional dance industry as well as inspiring and challenging you to take your contemporary dance skills to the next level.
Age(s): 15 - 18 years
More info: https://www.sydneydancecompany.com/advanced-training/dance-intensives/?tab=summer-youth-intensive-2024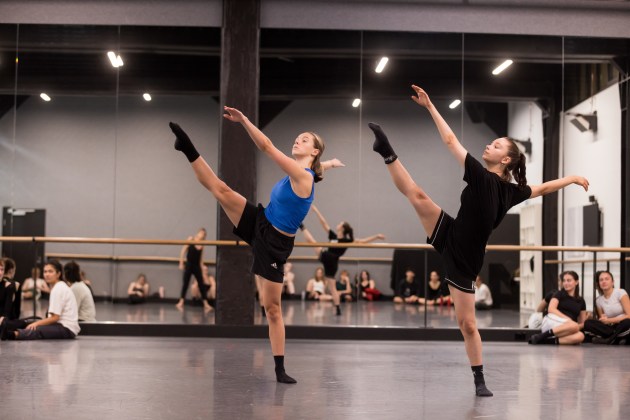 Image: Daniel Boud
Tanya Pearson Academy (NSW)
An exciting opportunity to attend the very popular and highly sought-after TPA Summer Intensive Workshop 2024. The 5-day workshops (20-24 January 2024) are an optimally tailored program for vocational students with the wonderful opportunity to be trained and coached by world class teachers and choreographers. A special highlight is our exclusive David Dawson workshop with guest teacher Rebecca Gladstone.
Age(s): 15 - 18 years
More info: www.tanyapearsonacademy.com.au
Terry Simpson Studios (SA)
Terry Simpson Studios is delighted to offer one lucky recipient a full scholarship to the 2024 Summer School over two weeks from 22-Jan to 3-Feb. Suitable for students from Grade 4 and above. Students will work with renowned professional teachers covering Classical Ballet, Pointe, Repertoire, Conditioning, Contemporary, Jazz and Character. 2024 Enrolment Day: 3-Feb. Term 1 2024 commences 5-Feb
 Age(s): 10 - 18 years
More info: www.terrysimpsonstudios.com.au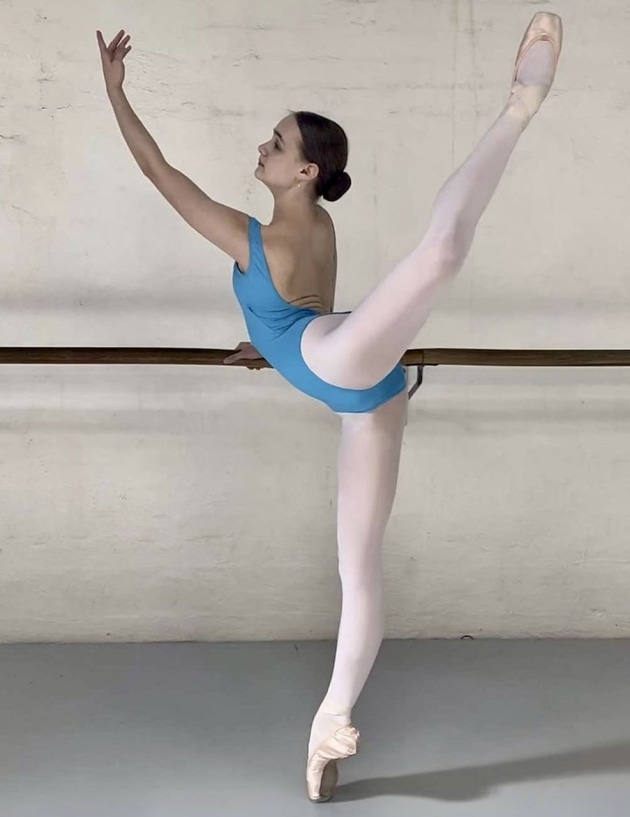 Image: Chloe Hurn - Rambert School, London UK
WAAPA (WA)
A fantastic opportunity awaits you this Summer! Challenge yourself to 5 amazing days of busting the moves! This course offers you the chance to totally immerse yourself in dance technique and performance. Join WAAPA trained tutors and Industry professionals to expand your technical expertise in lyrical, hip hop and jazz styles of dance. Learn the fundamentals of choreography as you create your own phrases and patterns and put together a routine to share with friends and family on the last day. WAAPA strives to provide excellent tuition where all students are encouraged to challenge themselves 'to be the best they can be'! Dates: 15 – 19 January 2024 Time: 10.00am – 4.00pm. Note: This class is aimed at students who have previous dance experience.
Age(s): 13 - 18 years
More info: https://www.waapa.ecu.edu.au/corporate-training-and-short-courses/summer-school-for-kids/available-summer-school-courses/2024-program/dance-squad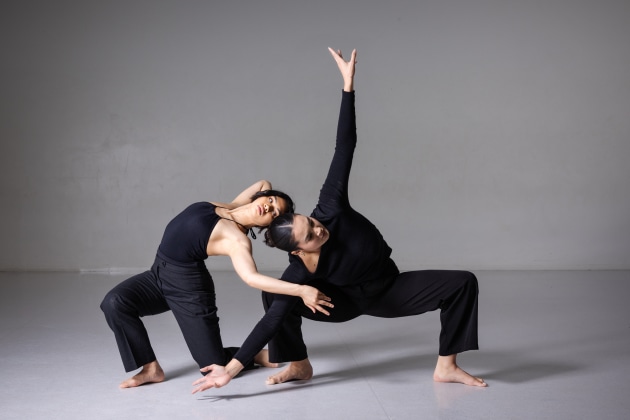 WITH SPECIAL THANKS TO
Competition Conditions: This competition is only open to readers with an Australian address. This Yaffa Media competition closes 11:59pm 15/11/2023. This is not a game of chance. The prize winner will be judged on the premises of the promoter Yaffa Media (ABN 54 002 699 354), 17-21 Bellevue St, Surry Hills, Sydney on 16/11/2023. The decision is final and no correspondence will be entered into. The prize cannot be bartered and is not redeemable for cash. There are 10 prizes as listed in this spread. By entering the competition you agree to be added to the Dance Australia enewsletter list, you may unsubscribe at any time.