Mirella Whisper pointe shoe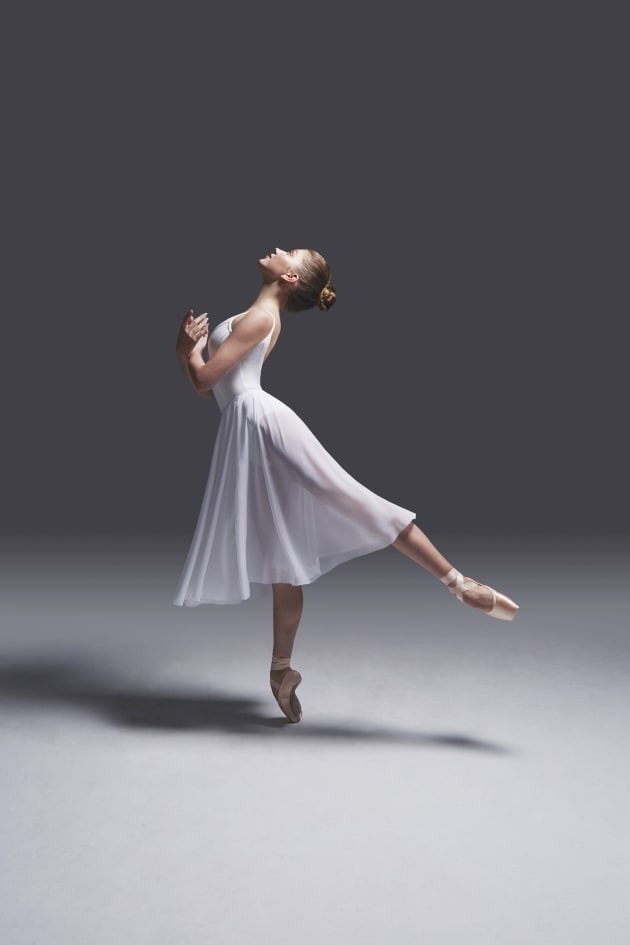 THE WHISPER BY MIRELLA
The Whisper by Mirella is an innovative pointe shoe specially engineered to provide optimal comfort, support and aesthetic line of the arch. A revolutionary soft suede stitched outsole paired with using traditional Bloch noise reduction technology in the box gives the dancer a Whispereffect en pointe.
MIRELLA ADELE WOMENS LEOTARD
A camisole styled fully lined leotard featuring a princess line front and scoop back.
BLOCH CHARLYN FULL CIRCLE CHIFFON WOMENS SKIRT
A classical style full circle skirt crafted in a soft chiffon fabric which falls to the mid calf.