Bloch: For the gymnast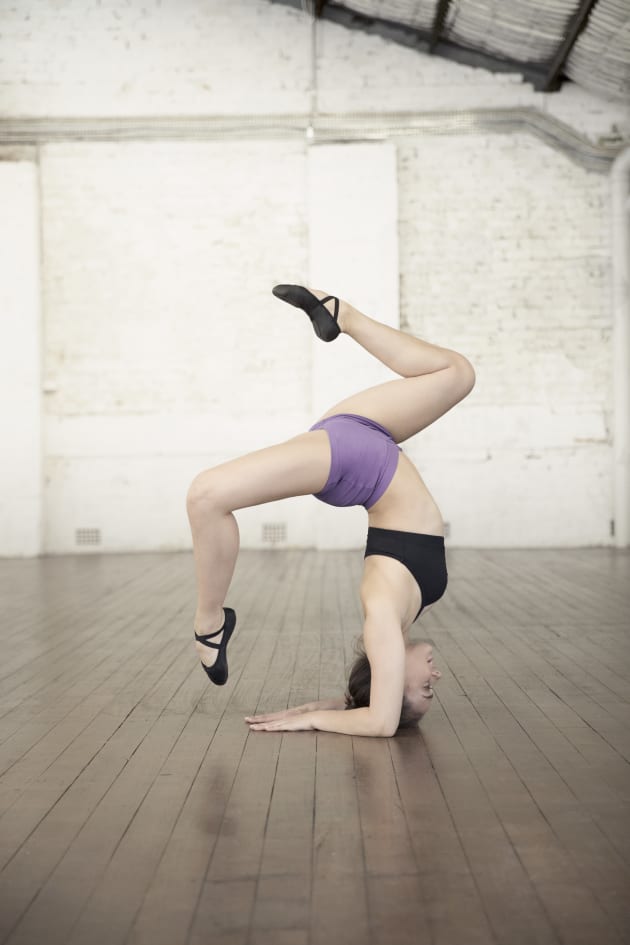 THE Bloch Acro shoes has been designed to perfectly suit the needs of a gymnast.
The oval out sole pads are made from superior textured rubber to ensure advanced grip when landing from somersaults and aerials with the original T split-sole concept bestowing maximum flexibility. The premium 'AAA' grade leather on the the upper offers abrasive resistance with a supreme fit and comfort.
OUr model also wears ZF5853 - BLOCH GATHER FRONT WOMENS CROP TOP and the DF5801 - BLOCH V FRONT WOMENS SHORT.  The top is a wide open camisole style crop which features a gathered front and scoop back. A wide firm band around the midriff secures the crop top and prevents any riding up of the garment. The bust is lined for extra firmness and support.
The shorts feature a fitted leg for unrestricted mobility and additional modesty with movement.