WA Ballet announces 2024 season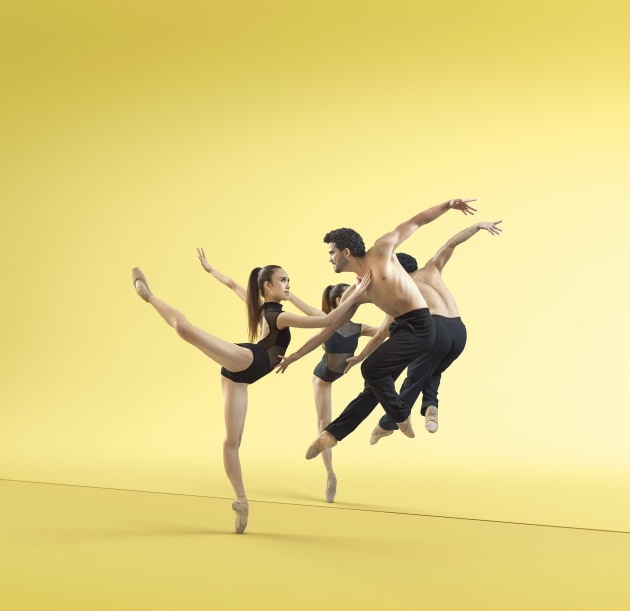 The West Australian Ballet (WAB) has announced its 2024 season under its interim Artistic Director, David McAllister.
The year will begin in the usual fashion at the Quarry Amphitheatre, Perth's atmospheric outdoor venue. "Metamorphosis: Ballet at the Quarry", in association with the Perth Festival, will feature three works including the title work from one of the world's leading choreographers, David Dawson. In addition, two pieces from UK choreographer George Williamson will be presented.
Dawson's Australian premiere of Metamorphosis explores hope, humanity and finding light in darkness. Set to music from American composer Philip Glass, the work has been hailed as a future classic of contemporary ballet.
Williamson will present two works, a world premiere commissioned by WAB, and an ensemble ballet, Wonderers, an Australian premiere, which won the 2017 Genesis International Choreography Competition, held by the Milwaukee Ballet in the US. (February 9 – 9 March 9)
The company will present three seasons at another of Perth's iconic venues: the opulent His Majesty's Theatre, believed to be the only remaining working Edwardian baroque theatre in Australia. The first presentation will be La Bayadere, in a version has been "re-imagined" by Australian choreographer Greg Horsman, chief ballet master of the Qld Ballet, which is a co-producer along with the Royal Winnipeg Ballet in Canada. (April 12 – 20), 
In May and June comes the annual contemporary season, State: Contemporary Vision (formerly known as STATE), at the State Theatre Centre of WA. For this the WAB will collaborate with Robert Bondara for the fourth year running, as the acclaimed Polish choreographer returns to Perth to stage a new world premiere.
On the same program will be Carnivale.6, a gripping work set to Ravel's Bolero, by Raewyn Hill, Artistic Director of Perth contemporary dance company, Co3. Choreographer and Director of STRUT Dance (The National Choreographic Centre of WA), James O'Hara, will close the contemporary showcase with a newly commissioned work. (May 31 – June 8)
In July, the company will present Genesis. Held at the West Australian Ballet Centre, the season celebrates the future of choreographic talent, with company dancers creating their own works. (July 12 – 20)
In August, the WAB will return to His Majesty's Theatre with Romeo & Juliet, accompanied by West Australian Philharmonic Orchestra. Recently produced by the Royal New Zealand Ballet, this production is retold by the gifted South African-born choreographer Andrea Shermoly, with set and costume designs by multi award-winning designer James Acheson. (August 30 – September 14)
To close the year, WAB will present Javier Torres's enchanting family ballet The Sleeping Beauty, accompanied by the WA Philharmonic Orchestra, at His Majesty's. (November 22 – December 15)
David McAllister, who was born in WA, has been appointed for all of 2024 while the company looks for a new permanent director to replace outgoing Aurélien Scannella.
"The last time I lived in Perth, I was 17 years old, so I'm looking forward to an extended stay in the place where my passion for ballet was sparked," McAllister says. "It's an honour to be part of the rich history and legacy of West Australian Ballet, which I owe to each and every one of the artistic directors before me, including Aurélien Scannella for his tireless work in raising the company to the acclaim it has today.
"Season 2024 has been curated to inspire and delight, and I hope the selection of works from classics to premieres captivate WA audiences as much as they do for me.
"I can't wait to get into the studio and start working with the talented dancers of West Australian Ballet."
For more info go here.