Vale Edna Busse OAM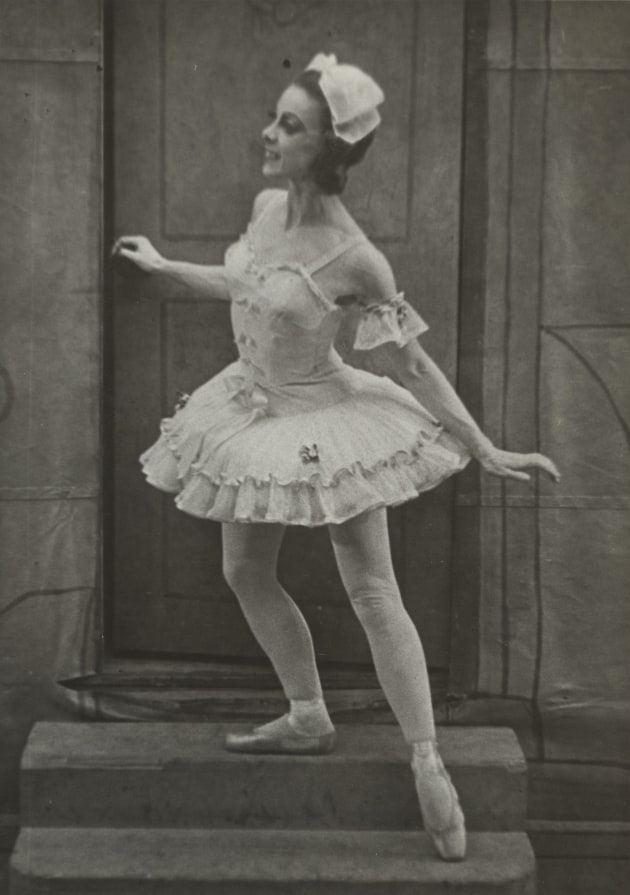 We are saddened to hear of the death of Edna Busse, OAM, in her hometown of Wagga Wagga, NSW, on January 2, 2019, not long after her 100th birthday.
Busse was truly one of Australia's first homegrown ballerinas. Born in Melbourne in 1918, she was a total product of the school of Edouard Borovansky, training at his school and appearing with his company from its beginnings around 1940, and becoming the first of his Australian-trained dancers to attain ballerina status. She danced the role of the Odette in the first company production of Act 2 of Swan Lake, partnered by Serge Bousloff. She danced many lead roles in the company's repertoire, including the Black Swan in Borovansky's unique "Australiana" ballet of that name, and became particularly admired for her portrayal of Swanilda in Coppelia. She was a model for the artist Sir Daryl Lindsay's ballet paintings.
Busse went to London in 1952, where she danced at the Palladium and studied with the Russian ballerina, Mathilde Kschessinska. She returned to Australia in 1955 and continued to dance under contract to the theatre entrepreneur, Harry Wren.
Following her retirement, she became a respected teacher, first in Melbourne in Russell Street and later in Wagga Wagga, in country NSW. There she established the Inland Ballet, a community company that embraced performers from children to adults, where she gave her pupils high standards not just for ballet but for life. A perfectionist to the last, she is remembered for saying: "It doesn't matter how you do it, as long as it's perfect." 
(Compiled with thanks to Sandra Yeo.)