THIS July International Ballet Workshops will be offering students in Australia and New Zealand a rare opportunity to learn the Balanchine Style® and Technique® from former New York City Ballet dancer Elizabeth Walker.
Walker will be travelling from New York City to join the workshops as international guest teacher. She spent 19 years with the New York City Ballet, during which time she performed multiple principal roles by George Balanchine and Peter Martins, and was a featured dancer/demonstrator in the video series "Balanchine Essays", a visual catalogue of Balanchine's teaching points and style. She has spent six years on faculty at the School of American Ballet, and 11 years on faculty at Ballet Academy East.
Walker completed this Q&A for Dance Australia ahead of her visit to Australia and New Zealand with International Ballet Workshops.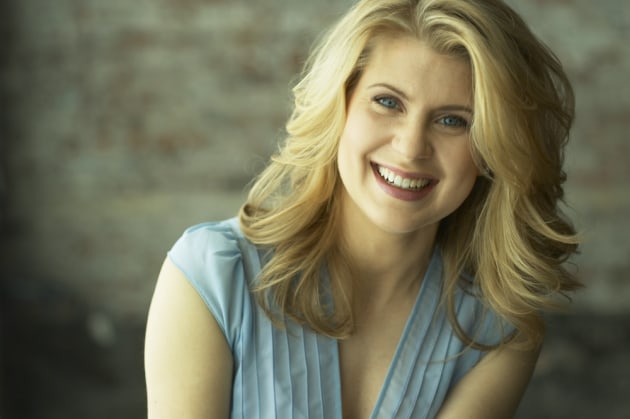 As a young dancer you were a demonstrator in "The Balanchine Essays". What was that experience like?
Being a part of "The Balanchine Essays" was absolutely awe-inspiring. Though I could barely believe that my ballet idol Merrill Ashley and favourite teacher Suki Schorer had chosen me, there was not a day of filming that wasn't absolutely fun. The other dancers (New York City Ballet company members) were not only impressive in their skill and representative of my deep desire to also join NYCB, but they were so funny! I laughed so much that week.
The material being filmed absolutely stimulated my brain. I came away from the experience knowing what I know. The script that Suki and Merrill wrote for the videos organised all the information that I was learning at School of American Ballet and revealed the beauty and innate logic in Balanchine's teachings and emphasis.
The experience obviously encouraged me as a dancer, affirming my abilities and increasing my hopes to dance professionally and to dance Balanchine ballets. But I had no inkling that it was laying the foundation for me to teach ballet or the Balanchine style specifically. I couldn't see that far ahead. Honestly, at that time I had a resistance to the idea of becoming a ballet teacher after a dancing career. In the American South where I grew up, dancers weren't thought to be able to do much else, and that offended me. Little did I know that teaching would eventually feel like a calling, not just an opportunity, and that the craft of teaching deserves much more respect.
You were a dancer with the New York City Ballet – looking back what were the most important moments of your time with the company?
There were so many amazing experiences I had during my years in NYCB.
I remember my very first entrance on stage as an apprentice in the Scherzo section of Balanchine's Tschaikovsky Suite No. 3 – like a shot out of a canon!
Also as an apprentice, I was "thrown on" with little rehearsal in a soloist part because I was the understudy for that section. In 1993 the company mounted an eight-week retrospective of Balanchine's work to mark ten years since his death. We performed 73 ballets in that festival. I got to experience such a breadth of material in a focused fashion, and some of the ballets I did haven't been performed since.
The tragedy of September 11, 2001 impacted NYCB's tour in Parma, Italy. I was backstage in the middle of an orchestra rehearsal for Peter Martin's Barber Violin Concerto in which I danced the principal role of the Modern Girl. Italian stagehands were watching a TV backstage when suddenly breaking news video footage showed the first plane hitting the Twin Towers. No one on stage nor the director or ballet master knew what was going on, and I had to enter in two minutes to do an exhaustingly aggressive pas de deux. Rehearsal finished, but suddenly our entire world was different forever. Dancers were trying to call the States, the performances were cancelled for two days, and police escorts and security encircled us in protection and comfort.
In a beautiful contrast though, I treasure a truly transcendent performance of Balanchine's Serenade in St. Petersburg, Russia. Preforming at the Mariinsky Theatre, the orchestra for that performance was conducted by the theatre's artistic and general director Valery Gergiev. It is no hyperbole to say I felt like I died and went to heaven! In the iconic opening in which we gradually transform from mere women into dancers, the beauty of the setting, the moment, the choreography and the exquisite music were almost overwhelming. I mused, is this what the birth of Creation itself felt like? The weight of that glorious beginning carried all the way through the ballet. Definitely one to remember.
What is your favourite Balanchine ballet and why?
Picking a favourite Balanchine ballet is like choosing a favourite flower; it's impossible. But the stand-outs for me are Square Dance and Serenade, both of which I danced as a student and as a company member. Ballets become favourites for me because the physical and musical thrills mirror the fun of the best amusement park ride! Add to that the deep range of human experience – joy, longing, playfulness, romantic vulnerability, focused tension – and you have an experience that is incomparable. Then my aim as an artist is to invite the audience into that experience, to share in and marvel at music, beauty, passion and life.
How did you transition from performing to teaching?
Similar to the moment when Suki Schorer asked me to be involved in "The Balanchine Essays," I was in the hallway at the School of American Ballet (company members often choose to take morning class there). Whether it was coordinated or not, three of my former teachers asked me, separately, if I would like to teach, and my company director Peter Martins asked about my interest as well. Well, that was a proposition on par with joining NYCB. It was around 1999 or 2000, and I was a senior corps de ballet dancer. It was a typical time to be addressing transition for a dancer of my experience. I began with observing as many children's classes as possible for a few months. One day I substituted in a class for 9 year olds and I was observed by the faculty director Kay Mazzo and another teacher. They offered me one class a week the following school year. My class schedule increased over the years but always accommodated my company schedule.
I performed and taught another seven years or so. Teaching kept me honest as a dancer! I couldn't let my technique slip or coast on my experience if I had just told students the correct way to do something! One challenge was to undo the strain my body felt from teaching on the same day as a performance. Teaching, especially children, I find myself using very emphatic movements to engage their attention and effort.
What distinguishes the Balanchine technique from other techniques?
When I was introduced to the Balanchine style, it was like the atmosphere of my dance world heightened in every sense. Everything became bigger, brighter, and fuller. Music, movement, skill and control were all MORE. Balanchine's teachings and emphasis were like adding salt to your cooking; the flavour of the ingredients were heightened and more enjoyable.
As my involvement in "The Balanchine Essays" clarified, it was clear that he started with a classical form or movement and brilliantly molded it into what he envisioned.
Like a painter or sculptor who "invents" a new approach, Balanchine's hand shaped ballet for the 20th century. Music itself was the vehicle for dance instead of a story.
The aesthetic lines were elongated by originating out of the true centre of the body. The body mechanics were more tightly engineered into the movements. Plie, the bend of the knees, was coaxed into deeper range to accommodate more explosive change of direction and lighter and quicker spring like a cat. Epaulement, the use of the head and shoulders, was used in deeper angles and curves more reflective of nature than of aristocracy. Balanchine's fluency in multiple dance genres meant he could use a flexed foot as easily as a pointed one. He could create deep sweeping waltzes of every sort imaginable and spare angular and even harsh lines that gave little room for sentiment.
What do you enjoy most about teaching?
I enjoy connecting with people and I have a natural inclination to explain things to people clearly. I enjoy organising thoughts and ideas and discovering the ways they relate to other things. I enjoy tailoring to different age groups. For example, a seven year old needs concrete instruction ("make your knee straight and stiff") and even physical guidance to make the position or movement, much like learning to tie shoes or ride a bike. An intermediate student is learning greater degrees of control and coordination. An advanced student needs guidance in how to relate to an audience and needs to be pushed in complexity and stamina. A professional often needs respectful reminders of things they already know, revelation of a blind spot in their placement or technique, and encouragement to grow and take risks in their artistry.
I love seeing a student's mind have that "Aha!" moment or their soul swoon when they experience it all come together.
With my full time students I'm also so blessed by their trust and affection. My students feel like an extension of family.
What can Australian students expect from your classes?
First let me say, I'm so excited to be teaching Balanchine's style in Australia! My hope is that the students' experience with Balanchine will open their dance world to more depth of inspiration and knowledge. And hopefully, that will carry over to life in general.
The classes will be intensive in that I will pour out as much information as I can. Because of limited time, I encourage each student to listen closely to every correction or instruction given and watch and apply the correction to themselves. Unless I say it is only for particular dancer with a particular trait, apply everything!
I will never say that the way a dancer has been taught is "wrong," but instead, "try it this way," "it can be done like this," or "notice what feels or looks different when it is done this way."
To the students, don't be discouraged! Transformation and mastery won't likely happen in three days. Rather, I want the students to get exposure to Balanchine's style from the inside. What does the technique feel like? How can I move as a result? What does Balanchine choreography feel like when you are dancing it the way it was intended?
Lastly, I expect we will all have fun in a laboratory of discovery. Students will carry the experience differently in their lives, but hopefully, some dancers will experience what I did - a spark being lit! I hope that spark will ignite their dancing with greater passion.
International Ballet Workshops Winter series will be held:
Brisbane: June 30-July 2
Melbourne: July 4-6
Perth: July 9-11
Auckland: July 14-16
Sydney: July 18-20
For more info, including registrations, head to www.internationalballetworkshops.com
Pictured top: Elizabeth Walker in the studio with a student. Photo: Christopher Duggan.