Take part in the Keir Choreographic Award public program!
The third Keir Choreographic Award (KCA) is this year being held at Dancehouse in Melbourne from March 6 – 10. Eight finalists will present their work, from whom four will be chosen to go on to a season at Carriageworks in Sydney from 15 – 17 to compete for the substantial $30,000 prize as well as the $10,000 Audience Choice Award
 In addition to the competition itself, the KCA program has expanded to include a public program "as an integral part of the award".
First up is a choreographic lab and performance season of Replay, led by Eszter Salamon, an artist and performer who lives and works between Paris, Berlin and Brussels. For this project, the choreograpaher has called for 10 local female dancers to experiment with "choreographic structures based on the Kama Sutra, to address the history and historicity of the gaze and perception related to cis-gender female bodies". Salamon will be asssisted by her regular collaborator Boglarka Borcsok, who lives and works in Brussels and Budapest. The workshop runs from Febuary 12 to 25 with the public outcome presented at the Abbotsford Convent, Collingwood, on February 24 and 25.
Next on the program is an evening of solo works by the American solo artist Meg Stuart. She has her own company, Damaged Goods, based in Brussels. She will perform on March 23 and 24 at Space 28, Southbank.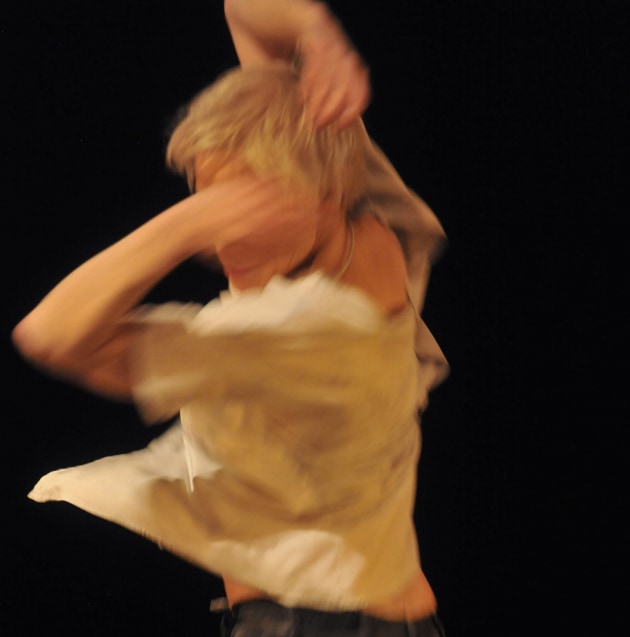 Both artists are also on the jury for the award. They will make their assessment alongside Anna Cy Chan, Head of Dance, Performing Arts of the West Kowloon Cultural District Authority, Hong Kong; Lucy Guerin, Choreographer, pedagogue, Lucy Guerin Inc., Melbourne; Ishmael Houston-Jones, ?US choreographer, author, performer, and curator; and Christophe Slagmuylder, Artistic Director of Kunstenfestivaldesarts, Brussels?, Belgium.
Aside from the public performances, the program includes workshops, lectures, conversations with visiting artists and a writing component with Leisa Shelton.
To see who has been selected to compete in the award, go here.
 For more info and bookings: go here.