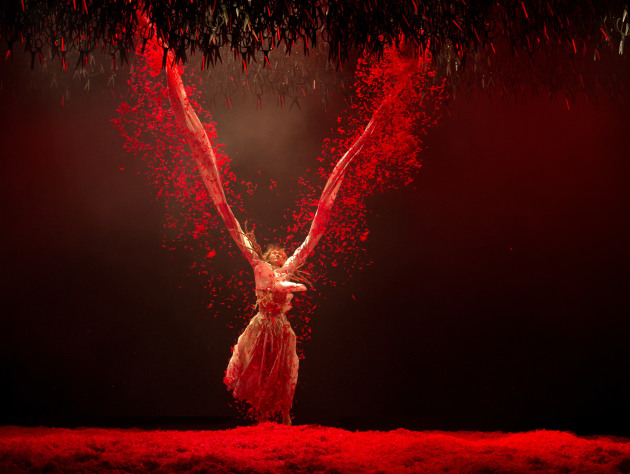 It's nearly Brisbane Festival time! This year one of the main highlights is a fascinating event from China called Under Seige, which it promises will be the must-see dance event of the year.
This ravishingly spectacular production is choreographed by Yang Liping, who is famous in China for her evocative Peacock Dance solo. With no formal training, Liping draws on traditional folk dance rather than contemporary, saying her dances "are all about beauty". For this production she has assembled a world-class cast of performers, from styles and traditions as diverse as Peking Opera, hip hop, ballet, contemporary dance, classical and folk music.
Under Siege brings her together with the film costume and production designer Tim Yip, best known for Croaching Tiger Hidden Dragon. Together they have reimagined the historic, climactic battle between Chu and Han armies (told in the film Farewell my Concubine), turning the stage into a bloody battleground. The Guardian's Judith Mackrell described the production as having "hallucinatory beauty" at its UK outing last year.
Under Siege is performed in Mandarin with English surtitles, playing just four performances from 27 to 30 September.
Dance Australia is giving away tickets to the Brisbane Festival! See here.