There are always silver linings in a challenge but they are not always easy to see. They are not always immediately apparent. Covid has helped , realise that the School has a history of tenacity, a reservoir of supporters and adaptability, all of which have been significantly useful this year.

The National Theatre Ballet School has worked through this Covid year with a little defiance, all the intelligence its artistic director, Damian Smith, could muster, and a great deal of adaptability. "We would not have survived through any of this without the love and support of our incredible board members, generous supporters, full-time and part-time faculty, supportive families, and our devoted students, who have all stepped up to the plate working hard in undesirable circumstances," he adds. "We are indeed a strong community."
Shutting down was never an option. "We all have our own ways of dealing with change, either permanent or temporary," Smith says. "There was only one option for us at the National Theatre Ballet School, which was to remain up and running, make the necessary changes according to the circumstances, take into consideration the wellbeing of all students and staff, and get on with it. The situation is not ideal, especially for an organisation in the performing arts. We are a very busy school. 
"Our typically structured and busy calendar has been thrown into the air a little due to COVID-19 but as you do, we figured it out as we went along. Yes, it was scary, complicated, and challenging, but we have been very fortunate compared to the impact this pandemic has had on many other organisations."
Adaptability has involved using Zoom for classes, delivering as much of the content as possible but making adjustments where necessary. The School is preparing for Zoom assessments for full-time students in their Diploma and Advance Diploma courses in the areas that can be fair under the circumstances. Ballet barre work will be evaluated online, for example, but any remaining exams will wait until the studio reopens. It has also created small projects, events, and online challenges for the students, helping them stay motivated, and preparing students for their RAD exams. Many of these have been made possible because of the School's network of supporters, including arts institutions such as The Australian Ballet, as well as its business partners.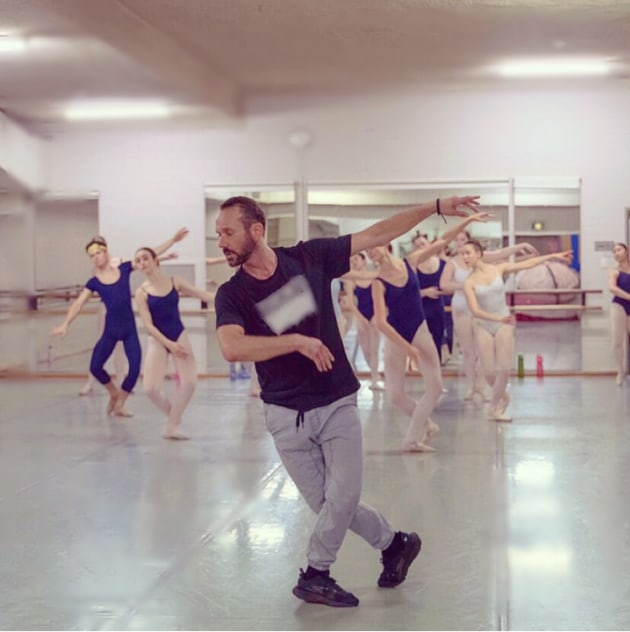 There have also been some personal silver linings for Smith, little discoveries that tend to pass by unnoticed in the hurly-burly of everyday life and business. "Lockdown forces us to spend more time with ourselves, reflecting on our relationships, goals, and dreams," he says. "I live alone, so it's been very interesting for me in that sense. I get more done in a day with fewer interruptions at the office and roll out of bed to the computer and start work while the coffee is still brewing."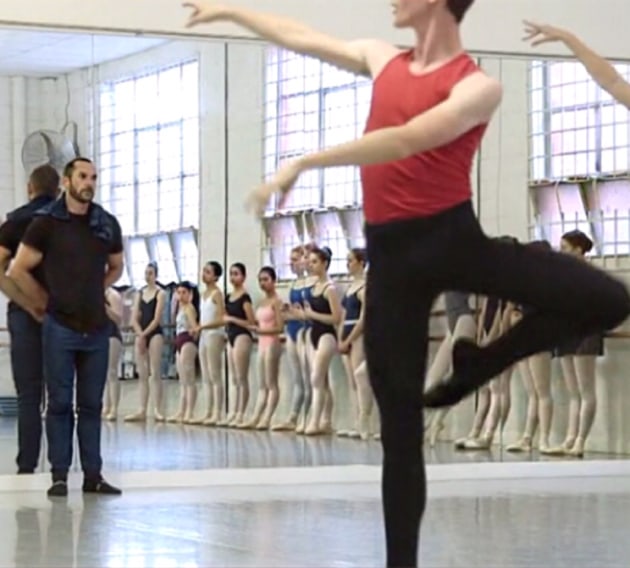 Some of these discoveries are far from earth-shattering, but welcome nonetheless. "Usually, I dress to go to work and change into teaching clothes for dance classes several times a day. I'm often jumping around trying to encourage the students to push more, move faster, jump higher, turn faster, and by the end, and being the oldest and most out of shape in the room, I'm the most sweaty and this creates another change of clothes again. So lockdown has decreased my usual mountain of laundry. The silver lining is the savings on my water bill," he quips. 
And some are balm for a difficult world. "Another silver lining which may eventually bust the lining on my pants," he adds, "is that I have everything in my fridge and kitchen to create fabulous meal options. After cooking a meal at the end of my working day, it's only a few steps to pour that well-deserved glass of wine."
- CANDIDE MCDONALD