Royal Ballet star to guest with Melbourne Ballet Company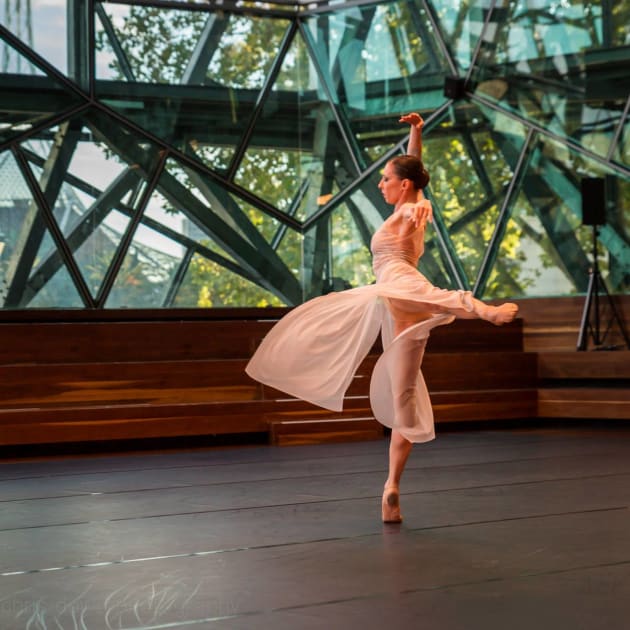 In the world of dance, creative and artistic collaborations are not unusual: think the ballerina and her prince, the choreographer and his muse.  It is often a visceral union – two like spirits simply coming together in the same time and place with neither rhyme nor reason.
In Italian ballerina Mara Galeazzi and Australian choreographer Tim Podesta fate has brought together two mature dance artists from the opposite sides of the world in an unlikely partnership that is producing some remarkable results.  Italian arts reviewer, Gramilano, has said of the pair… "It was meant to be".
For Podesta, whose company PROJECTion Dance is based in Albury-Wodonga in regional Australia, it all began when he took a leap of faith and invited Galeazzi, Guest Principal Artist of the Royal Ballet, to be part of his dance film ADOR. 
"I always think if you don't take the risk you will never know.  I loved Mara in Wayne McGregor's work and so I sent her some video of my choreography … and she said yes," Podesta said.
Since then the pair have built a rich collaborative partnership and in the two years since they met Podesta has choreographed four new works featuring Galeazzi: Alta Staré, From the Shade, Les Copines and Architecture of Loss.  The works have been performed in Australia, UK, Africa, New York and Italy. This year they have formalised their relationship, forming the production/dance company M&T In Motion with plans to create and produce work globally.  
Galeazzi, who has just finished an acclaimed London season of McGregor's Woolf Works, will be in Australia this month.  While here she will perform Podesta's Architecture of Loss in Melbourne Ballet Company's Sydney season of Being & Time at The Concourse on March 11 and 12. 
The contemporary ballet is a triple bill exploring existentialism and includes works by the company's resident choreographer Simon Hoy (Cedar Lake Contemporary Ballet New York, Carolina Ballet, Ballet Mainz, Germany) and Lucas Jervies (Australian Ballet, Scapino Ballet, Sydney Dance Company).
The production will then travel to Podesta's home town of Wodonga to perform with PROJECTion Dance at The Cube on March 18.
Despite his choreographic opportunities and partnership with Galeazzi now taking him all over the world, for Podesta bringing his work and international artists of her calibre to perform in regional Australia remains a passion. 
"I began my dance training here in Wodonga and it is always such a thrill to be able to have my work performed where my own family can see it and young aspiring dancers in the bush can be inspired by dancers like Mara," Podesta said. 
"Developing and educating regional audiences for dance is really important. There is a perception that you can only find quality dance in the cities and I think we are busting that myth here in Wodonga."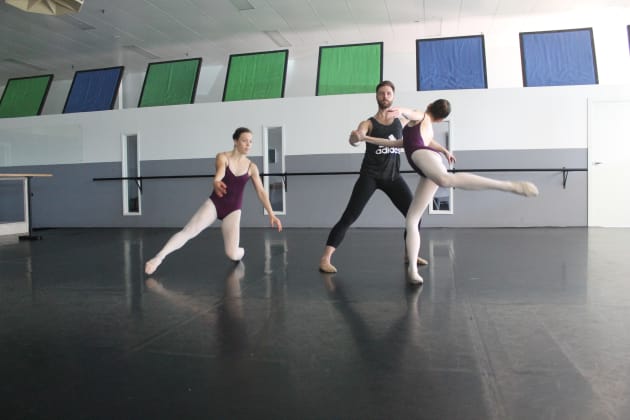 Podesta, a graduate of the Australian Ballet School, had a short but successful international career. Injury truncated his time as a dancer but opened a new artistic direction in choreography. But his talents don't stop there.  Under his directorship PROJECtion Dance also boasts a successful full-time vocational dance school with graduates now training on scholarships and working in companies across the globe.    
Podesta attributes much of his students' successes to his own recent opportunities. 
"'I am so fortunate to be working with experienced dancers like Mara and closer to home Robbie Moorcroft who is now with Ballet Wales but has been in the studio with our students in recent weeks. These are dancers who are at the height of their careers right now. It gives me an insight into what a dancer needs to be successful in today's dance industry.  I try to apply this to how I approach my training programs for our students." 
Podesta's students will also enjoy the opportunity to have coaching and classes with Galeazzi while in Wodonga.
- BRAD WORRALL
To see Mara Galeazzi perform Tim Podesta's work with Melbourne Ballet Company at The Concourse go to http://theconcourse.com.au/melbourne-ballet-company-time/ or at The Cube in Wodonga https://thecubewodonga.com.au
She is also appearing with the Royal Ballet when it visits Brisbane from June 29 to July 2.