QUT dance course closure: a perfect storm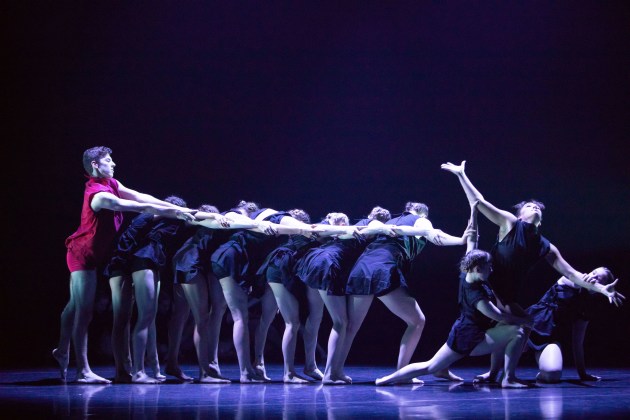 The closure of QUT's dance performance course is another example of the shrinkage of the arts in tertiary education, writes Michelle Dursun.
Hostile government policies; the high running costs of fine art courses; budget blowouts caused by Covid-19 and the ensuing loss of international students -- all have dealt a body blow to a range of Australian university fine arts courses. After one of the most challenging years in our history, universities and higher education providers are withdrawing, consolidating or rationalising arts courses at an unprecedented rate.  
Amid a string of announcements made by Australian universities at the end of 2020, Queensland University of Technology (QUT) announced the withdrawal of the Bachelor of Fine Arts (Dance Performance) course. On its website, QUT states that despite the removal of this course "for 2021 only", it will continue to offer and expand the Bachelor of Fine Arts (Dance) course to "ensure it incorporates both the usual emphasis on teaching as well as focussing on the very practical elements of dance technique".
Damian Candusso, Creative Practice Head of School at QUT, says the decision to suspend the Dance Performance degree was made "in recognition that it had many units in common with the Bachelor of Fine Arts (Dance) degree". He advises that the changes are "designed to align the courses with widening employment outcomes" in response to data that shows "the job outcomes our students obtain regardless of whether they have studied Dance or Dance Performance majors are often one and the same".  
Candusso says QUT will continue to "maintain strong partnerships with first-class dance organisations such as the Queensland Ballet Company, Royal Academy of Dance in the UK and the Australasian Dance Collective" however he says dance is "being boosted to include additional elements, including those which acknowledge the increasingly important role technology plays in the creative industries". 
However, a comparison of the units in both the BFA (Dance) and BFA (Dance Performance) degrees on the QUT website signposts different course outcomes for students. The BFA (Dance Performance) course is focussed on producing graduates intent on a career as internationally competitive dancers with a focus on ballet and contemporary dance including duo, pas de deux, pointe, male coaching classes, Pilates, yoga and alternative dance and body conditioning practices. The BFA (Dance), on the other hand, is "designed for future dance professionals who aspire to careers in dance teaching, choreography, research and academia, community arts practice, dance medicine and science and arts management".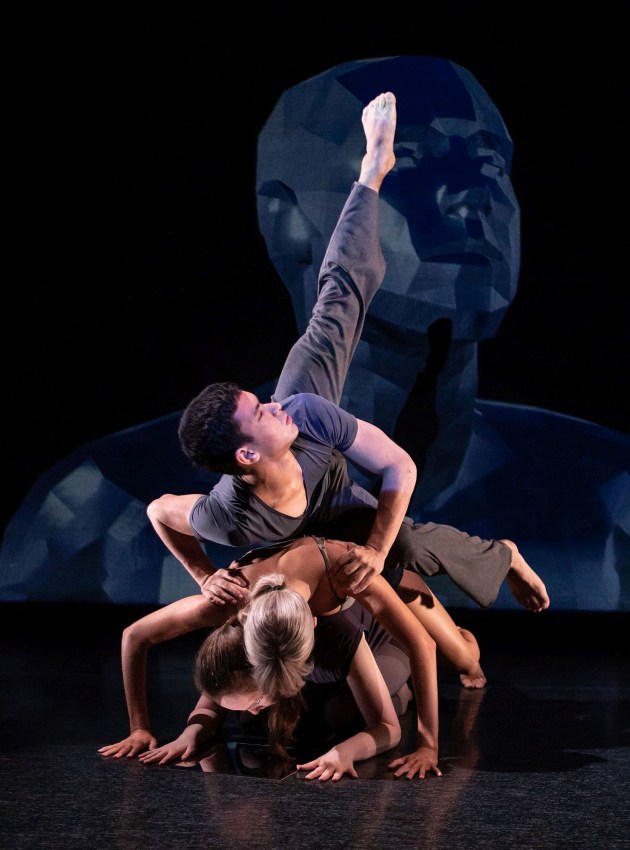 Broadening career outcomes for dance students while still providing intensive studio training is a challenge. The withdrawal of the Dance Performance option potentially is a loss for those dancers focussed exclusively on a performance career. Cheryl Stock (AM), former Head of Dance at QUT, says that while she is unable to comment of the specifics of the restructure of the dance performance program, she is saddened if the reduction of courses in Australia as well as internationally "compromises the ability to produce the best dance artists possible". 
QUT's pedigree in dance training is well recognised, with many highly respected and award-winning alumni over its 40 year history. With a strong past focus on intensive studio dance training, its graduates have joined contemporary companies such as Expressions (now Australasian Dance Collective), Bangarra, ADT, Dancenorth, Sydney Dance Company as well as Tasdance, along with international companies. International study tours and collaborations/residencies have also been an ongoing part of the landscape, initiated by previous long-term Head of Dance, Sue Street (AO).
During Stock's tenure (2000-2007), the emphasis on "intensive training with extensive performance and choreographic opportunities, combined with allied subjects that broadened student perspectives", was fundamental to the success of the course, she says. In addition, during her time at QUT, the major university dance degrees in Australia were headed by previous artistic directors of Australian dance companies (Stock was a director of Dancenorth; Nannette Hassall (AM) (former head of dance at WAAPA) was the founder of Danceworks and a former Cunningham company member, Jenny Kinder (Head of VCA Dance) was a director of Tasdance). Stock says: "This leadership provided a strong direct relationship to the industry, enabling national and international opportunities and potential entrees into employment as professional dancers". Dance Australia's Denise Richardson reported in 2010, "a strong commitment to studio contact hours" at WAAPA, VCA and QUT, "with 15 hours of technique classes a week the norm across the three institutions".
Broadening Outcomes
While the amalgamation with the BFA (Dance) degree could be seen as a response to the current economic times, it is also a recognition of the reality that students need to be furnished with broader options. Julie Englefield, Executive Director of Ausdance Qld, says that there were a large number of cross-over units in both of the QUT courses and the withdrawal of the Dance Performance course is a genuine attempt by QUT to broaden the range of career pathways for graduates. She says it is incredibly disillusioning for students if they get to the end of a degree and are unable to get a job as a dancer. "If Covid-19 has taught us anything, it is that we have to be realistic about employment outcomes and equip dancers with a range of options," she says, adding "perhaps this means they get less active dance, but they are better armed for options beyond a performing career".
The announcement is also set against a constantly evolving dance education backdrop. According to Richardson, "the landscape of vocational dance training has changed dramatically in Australia over the last 30 years, with choices for students wanting to pursue a performance career now as numerous as they are varied". Options include three year university degrees such as those offered by WAAPA, VCA, Deakin University and QUT, as well as Vocational Education and Training (VET) Diplomas and Advanced Diplomas offered by an increasing number of private dance studios operating as registered training organisations. "Because of the high physical demands of dance, students considering a three year degree are often deterred by the popular belief that advocates an early start in the profession, and therefore two years of vocational training as the ideal. "However, she says this thinking is being turned on its head with strong evidence pointing to the value of a third year.
Although appreciative of the variety of courses on offer, Stock is a strong advocate for tertiary training for dancers. She says that some of the changes introduced to the QUT dance courses "in terms of interdisciplinarity, use of technology, multi-skilling and allied embodied approaches" have been invaluable and have produced extremely interesting artists, but "without studio intensive experiences, it diminishes the finely honed skills at the heart of professional dance performers". 
The Great Retraction in Arts Education
The withdrawal of the BFA (Dance Performance) course is not an isolated incident but another example of a great retraction in specialised university arts training in Australia. Recent announcements include the closure of Monash University's Centre for Theatre and Performance; cuts to the Australian National University's School of Arts and Design; the dissolving and merging of faculties, including the Art and Design Faculty at the University of New South Wales; the suspension of the University of Newcastle's theatre major and the removal of the Bachelor of Photography course among other cuts at Griffith University's Queensland College of Art. Job losses and redundancies number in the hundreds, not to mention the loss of significant creative capital.
In light of the withdrawal of such a high number of specialty arts courses, questions need to be asked. Are these courses fundamentally incompatible with the increasingly rationalised university environment, or are they a reasonable response to a tough economic outlook and a tightening arts employment landscape? Specialty arts courses are, by nature, expensive to run, and for good reason. The refinement of skills and artistry required to produce internationally competitive artists, whether they are dancers, musicians, singers or visual artists, is a time intensive enterprise, one diametrically at odds with the current Covid triggered-economic tsunami facing arts education and the employment reality.   
A hostile landscape
The current cuts spreading across humanities and arts courses have, no doubt, been accelerated by the pandemic (and the loss of international student revenue so relied on by Australian Universities) but the climactic foundations of this perfect storm have swirled for some years. The cuts reflect the anti-arts perspective of the Federal Government, evident in the recently announced increases to student fees for humanities and arts courses, some of which have almost doubled. More telling was the vacuum in support for the arts community during the Covid-19 crisis. 
The take-home message for arts and humanities students and, indeed, for all arts professionals? You are not valued and you do not matter. Yet, the arts contribute $111+ billion to the Australian economy and support a range of other industries including tourism and hospitality. If the current health crisis has taught us anything, it is the central importance of the arts to our health and wellbeing and the fundamental role they will play in our recovery.
Despite what politicians think, creative voices are incredibly important. They enable exploration of difficult issues; provide illumination on topics of importance; give insight into the human condition and transcend cultural divides. They can also elevate the spirit and provide a sense of hope and inspiration. At a time in when vision and imagination are more important than ever, Australia needs to cultivate rich, comprehensive and diverse educational opportunities that produce the innovative, pioneering and resourceful performers and artists of the future. Arts graduates will play a fundamental role in a world where critical and creative thinking skills will increasingly be in high demand.
It is important for universities to responsibly equip students for long term careers. One could argue that in the current economic, post-Covid-19 climate, universities are simply becoming more accountable for graduate careers and opportunities. We need the arts administrators, teachers, researchers, managers and community arts professionals. But we also need the performers – the dancers, musicians, singers and visual artists. In providing more options for students, care needs to be taken that it is not at the expense of the intensive, studio-based refinement of artistry and skills that have been well proven, over time, to produce Australian artists and performers of the highest calibre. This is the challenge for universities nationwide: an arts education-economic rationalisation high-wire act, under the Australian Cultural Capital Big Top.  
 Artistic Director and co-CEO of Chunky Move, Antony Hamilton, provided this response:
 'Regardless of how employable graduates of tertiary level dance training are, I find it concerning that the fundamental, non-economic value of dance pedagogy is under threat. Dance exists in the domain of intangible heritage, a thing of cultural value that is to do with the practices, rituals and traditions of all human beings. Intangible heritage is a recognised category for conservation with the world heritage organisation UNESCO, which gives some idea of the gravity of the concept. These things, as we know, are not essentially able to be measured against capital worth. The value is translated as embodied knowledge that the student keeps in their body for a lifetime. Of course, embodied knowledge can't be easily traded on anything like the Stockmarket.'
   Michelle Dursun is a graduate of the Bachelor of Arts (Dance) and Graduate Diploma of Education courses at QUT. She is currently completing her Master in Education and Professional Studies with Griffith University and is a teacher in Creative Industries at TAFE Queensland.