Queensland Ballet has announced its 2019 season. This gallery takes you through the highlights, with commentary from artistic director Li Cunxin. Click on the title for more information about each program.
Liam Scarlett's Dangerous Liasons 22 March - 6 April (touring regional Qld in June/July)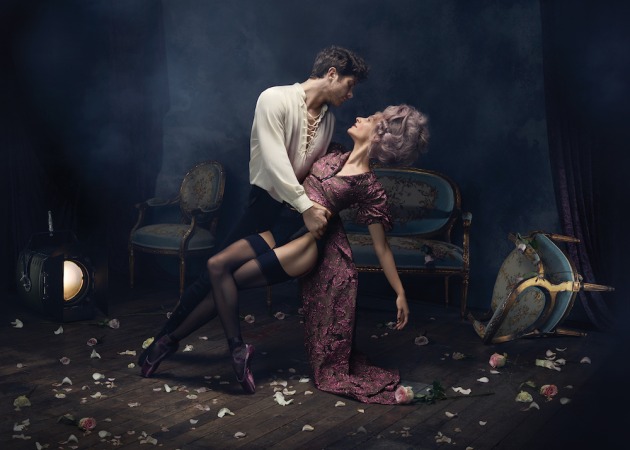 The March season of Dangerous Liaisons will be the world premiere of this ballet which is a co-production with Texas Ballet Theater and I'm sure the whole ballet world will be watching as they always do with a new Scarlett work.
"The Masters Series" 17-25 May
"The Masters Series will be a breathtaking triple bill that I believe will highlight our Company's talent, versatility and artistry. Balanchine's Serenade (pictured) and Kylián's Soldier's Mass are two iconic ballets that need no introduction to ballet lovers and Trey McIntyre will create a new work for our Company that explores the depths of human nature."
"Synergy" 28 June - 6 July
"'Synergy' will feature our Pre-Professional Program dancers and our Jette Parker Young Artists along with some of our Company Artists performing new works from emerging choreographers."
The Little Green Road to Fairyland 11-21 July
"I'm so pleased to announce that our My First Ballet series returns in July with its second instalment as we present The Little Green Road to Fairyland, a co-production with Queensland Music Festival. We look forward to sharing this charming tale, based on the original 1922 story by Annie R. Rentoul and Ida Rentoul Outhwaite, set in the Australian bush, with our youngest audiences. In what is certainly a coup for our audiences, the matchless songstress Katie Noonan will join us for select performances of this production with an original musical score by Elena Kats-Chernin, that will spark imaginations through its story of hope and compassion with a touch of fairy magic."
Kenneth MacMillan's Romeo and Juliet 28 August - 7 September
"Another highlight for the 2019 season will absolutely be the return of Sir Kenneth MacMillan's Romeo & Juliet. Last seen by Brisbane audiences during its sell-out season in 2014, MacMillan's masterful rendition of the most famous love story of all time is an epic production that is widely recognised as one of ballet's best."
Queensland Ballet Academy Gala 18-19 October
"'The Academy Gala' will feature our students in works by none other than Sir Kenneth MacMillan and Liam Scarlett in a program of inspiring classical and contemporary works. We're so very proud of the talent that is coming through the Academy and believe that the future stars of ballet deserve to stand alongside our company in our annual season."
"Bespoke" 8-16 November 
"Bespoke is something that excites us, provokes our thought and creativity and allows us to collaborate across artforms. In 2019 we'll welcome choreographers Lucy Guerin, Amy Hollingsworth and Loughlan Prior into a creative space that will see artists co-create, disrupt and embrace the interlacing of technology and art."
The Nutcracker 13-21 December
"Of course, no QB season is complete without our festive tradition of Ben Stevenson's The Nutcracker and 2019 will see this classic return for its seventh year. This traditional ballet continues to delight and captivate families with its dreamlike magical journey through the Land of Sweets filled with delicious characters and curious creatures."