Peter Martins retires; accused of misconduct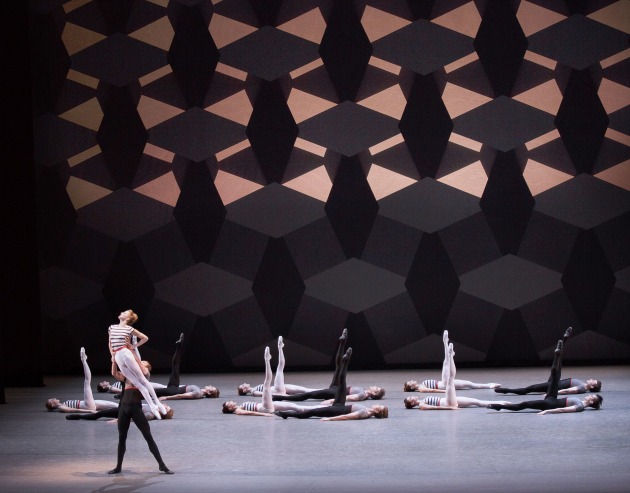 For over 30 years, the New York City Ballet was under the artistic direction of Peter Martins, the only leader the company has had aside from its legendary founder, the great choreographer George Balanchine. Now 71, Martins had never given any indication that retirement was in his sights. But in the course of a whirlwind and shocking four weeks, NYCB's steady, stable leadership profile unraveled. 
The flurry of news – which was covered intensely and prominently in the New York Times - began on December 4 last year with a report that the company, along with its affiliated School of American Ballet, had initiated an investigation in response to an anonymous letter accusing Martins of sexual harassment. 
Although no official announcement was made, on December 7 "the company confirmed" that Martins had requested – and NYCB's board of directors had granted – a temporary leave of absence.
In a December 9 press release, NYCB announced that "an interim team has been appointed to oversee the artistic management" during Martins' absence. Taking charge of "the day-to-day artistic life of the company," are Jonathan Stafford, a current ballet master and former principal dancer with NYCB; NYCB resident choreographer and soloist Justin Peck; and ballet masters Craig Hall and Rebecca Krohn, both of whom retired in recent years after substantial performing careers with the troupe.   
All of this transpired as NYCB was in the midst of its extended annual run of 47 performances of George Balanchine's The Nutcracker, which continued from November 24 to December 31.
The day after that season closed, on January 1, Martins sent a letter to the NYCB board informing them of his decision to retire, effective immediately. During December, reports of physically and verbally abusive past behaviour had appeared in several articles, in both the Times and the Washington Post.
 "I have denied, and continue to deny, that I have engaged in any such misconduct," Martins stated in his letter. He wrote that he had cooperated fully in the ongoing investigation, and that "I believe its findings would have vindicated me".
Martins had been in charge of the artistic side of NYCB since Balanchine's death in 1983. Initially he and the company's other celebrated choreographer, Jerome Robbins, shared the leadership, but Martins had sole responsibility since 1989. 
Martins had been a leading principal dancer with the Royal Danish Ballet before joining NYCB in 1970, soon becoming one of its most prominent and acclaimed principals. He began choreographing for the company in 1977 and contributed numerous ballets to its repertory since then. Martins was also the School of American Ballet's artistic director and faculty chairman.
His departure leaves a huge and sudden void. Speculation has inevitably begun about who might become NYCB's next leader. A number of former company members have gone on to direct important companies in other American cities and might appear to be potential candidates. Some are choreographers, some are not. There are three choreographers - Christopher Wheeldon, Alexei Ratmansky and Justin Peck – whose work Martins commissioned regularly for NYCB, and whose careers he nurtured. Their names might be in the mix. It is generally assumed that a familiarity with, and commitment to, the Balanchine repertory is a sine qua non for anyone who would take over. 
But for the moment there is no time frame, or clear expectation, for when such a crucial appointment might be made, and how the position would be defined. NYCB begins a six-week winter season on January 23, then performs again from April 23 to June 4. The repertoire and programming for those seasons had been planned many months ago.
- SUSAN REITER (New York correspondent)