New Breed is a treat in very many ways.
When lockdown struck Sydney in March, Sydney Dance Company was just a few days from the Sydney opening of Bonachela/Forsythe. The company was subsequently forced to cancel the national tour of Bonachela/Lane and the August Sydney season of ab [intra]. The seventh edition of New Breed, which opens in Sydney on November 26, will therefore be the first live on-stage performance by SDC in 2020 and SDC will be the first major dance company in NSW to return to the stage following the easing of audience capacity restrictions. 
New Breed exists through a partnership between SDC, Carriageworks and The Balnaves Foundation, and represents their continuing collective commitment to emerging choreographers. This year's choreographers are Joel Bray (Melbourne), Raghav Handa (Sydney), Chloe Leong (Sydney) and Jesse Scales (Sydney). This year all New Breed works have been specially choreographed to adhere to COVID-safe restrictions, with the performers all socially distanced.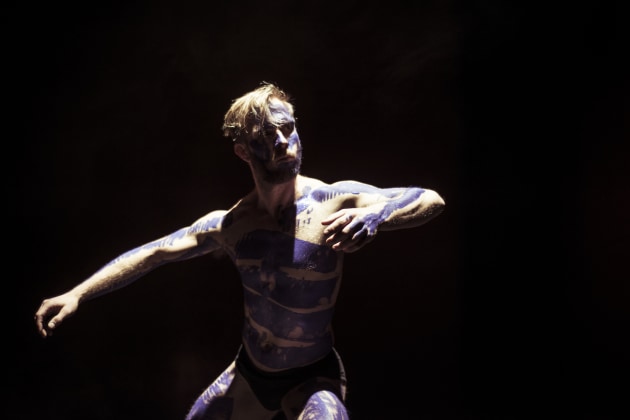 Chloe Leong and Joel Bray took Dance Australia behind the scenes of New Breed as it prepares to open.
Bray's work has been a long time in the making. "Raf and I had been talking about it for a couple of years. He actually asked me last year but I said I wanted to wait. I felt as though I wanted a little more experience," Bray recalls.
When Bonachela reawakened the idea at the beginning of this year, Bray was more than ready. He was eager. "And then this year happened," Bray notes. "There was a lot of to and fro. We didn't know if it was going to happen, but now that it is, I'm super-excited. This is the first major thing we are doing out of the pandemic."
Leong's work was chosen from the proposals that SDC dancers are invited to submit every year. "I completely forgot that I had done it because we went into lockdown shortly after," she says. She developed her choreography entirely through lockdown.
Joel's choreography has an imaginative foundation. "The inspiration is this story I've told so many times I can't remember if it's true or if I just remember telling the story," he admits. "Like all good mythologies it explains something and this story explains how I became a dancer." Its birth was 20 years ago. "I was a firebrand black political activist, spending my weekends getting arrested by chaining myself to things and sitting in at offices. Eventually I felt as though I needed a change; I wasn't enjoying what I was studying."
While at a conference on Wiradjuri country ("My ancestry is Wiradjuri from my father," Bray explains) a morning walk took him into a paddock where a tree caught his attention. "It was winter so there were no leaves, and swooping in the tree and among each other was this flock of little birds. I noticed that they weren't breeding or eating. There didn't seem to be any evolutionary, Darwinian reason for what they were doing. They were just doing it for pleasure. They were dancing. In the mythology that's the moment I decided to become a dancer."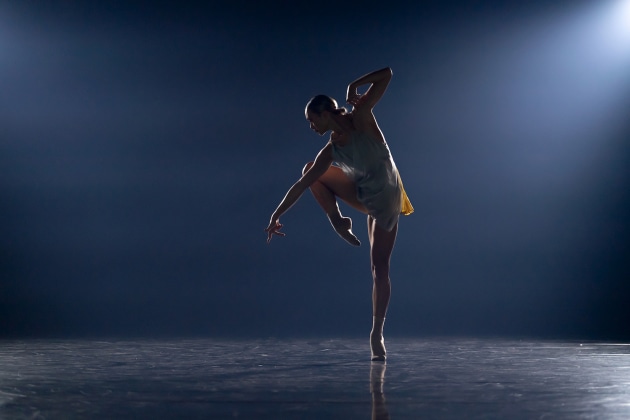 Leong's choreography came from wistful moments. "At the time I was really drawn to the idea of nostalgia. I don't entirely know why I was at the time. My grandfather had passed away and it just became a really strong concept to me." By the time her concept began to develop into a New Breed choreography, it had become topical. "I feel that it's a very strong concept for everyone right now, being nostalgic about how it was and how it never will be the same." She was also drawn to the idea that her concept was malleable and subjective. "It shape-shifts to the needs of individual's present," she explains. "I didn't want it to be literal." She wanted it to have the grace of fluidity, not to be a dance about longing.
Both choreographers altered their initial ideas considerably during development, Leong because of Covid restrictions. "My first concept was a male duet but I'm really thankful it's not anymore and that they can't touch. I would like to invoke the concept of nostalgia just through the dancers in the space through the movement with the soundscape, and create an atmosphere so that people can find connections through the movement."
Bray's choreography was triggered by the mood of the moment as well as the music he was given. "My usual work is a lot more complex both in terms of form and material and I often deal with hard-hitting issues around race relations in Australia and those sorts of things," he says, "but at this particular moment as we come out of what has been the most insane year I didn't feel like doing that, I didn't feel the dancers would want to do that and I didn't think the audience would particularly want to see that. I thought I would take this one memory I have that's beautiful and use it as the inspiration to make a work that's around birds flocking and calling to each other and who better to build that onto than these dancers who can metaphorically take flight." The decision was cemented when he met the composer he was given, Yuin woman, Brenda Gifford. "The moment I heard her music I changed my whole idea because I loved it so much."
The need to socially distance also brought challenges and gifts to both choreographers. Bray explains, "When it dawned on me that we would have to socially distance I realised that it works with my idea because it's about this flock of birds who flirt with each other and are connected to each other but never actually touch. That was just serendipity really. I think it's true of any art making really. Sometimes having some restrictions being put on you makes life a bit easier. The hardest thing of all is a completely white canvas and you're allowed to do whatever you want. When those limitations of resources, audience engagement or whatever are imposed, they help to define the boundaries of the process. At first I was freaked out and a little disappointed because SDC dancers are known for the quality of their partnering but actually in hindsight I'm glad for it."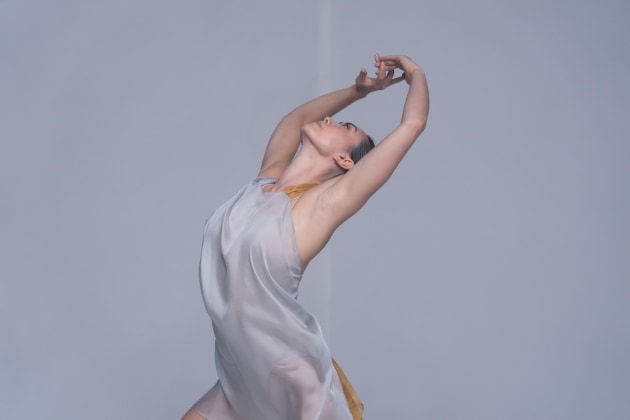 For Leong, the challenge came first. "I started my process during lockdown, so we had to do all our rehearsals for six to seven weeks over Zoom," Leong explains. "That was incredibly hard because when dancers and choreographers come together in the studio it's a very instantaneous process. We feed off each other. You have context and you can refine and see if things don't work."
Instead Leong had to send details of what she would like and then watch the dancers interpret it on Zoom. They would also make recordings of themselves for Leong to watch. "It was challenging and a lot slower than it would normally be but it was my first time choreographing and very outside my comfort zone anyway. Having the limitations really did help me." It gave Leong the opportunity to see choreography in a very different way. "Subconsciously, I'd thought choreographing meant pleasing an audience. What does the audience want to see, rather than what do I want? That's very easy. I feel that the limitations allowed me to be free to create something authentically 'me', especially because there was a possibility that the show was likely not to happen at all. It took away the pressure of trying to cater to the audience. It's something that I'm really thankful for." 
New Breed is being performed at Carriageworks, 26 November – 12 December. Tickets are available here.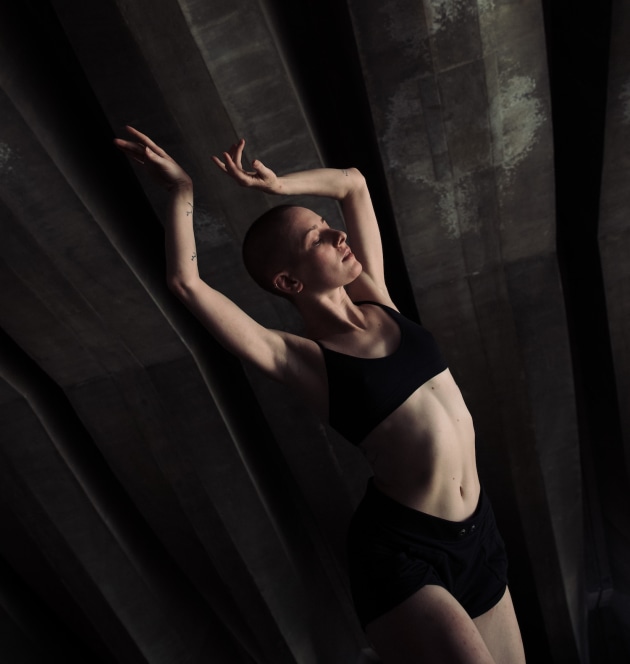 - CANDIDE MCDONALD