New choreographic centre for Sydney
An exciting new venture has been announced – the Sydney Choreographic Centre, co-founded by internationally acclaimed dancer, choreographer and artistic director Francesco Ventriglia with Neil Christopher as managing director.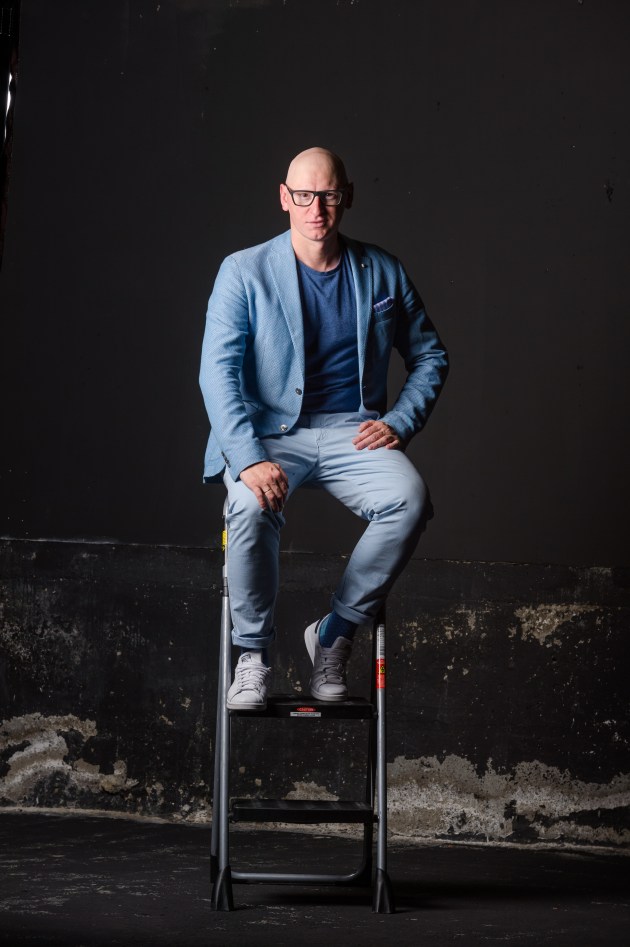 The centre opened in March and will run a number of programs aimed at mentoring the next generation of choreographers from Australia and around the world. It will hold courses "combining practical and theoretical study with dance professionals of international standing".

In addition, the SCC will have a resident performing group, the Sydney Choreographic Ensemble, composed of established and emerging professional artists Alex Borg, Ariella Casu, Holly Doyle, Brittany-Jayde Duwner and Victor Zarallo. The group will hold its first performances at the Riverside Theatres Parramatta from April 14 to 17 – a production titled Grimm, choreographed by Ventriglia, with three-time Academy Award winner James Acheson designing the set and costumes.

Ventriglia is Italian-born, international dancer, choreographer and director. After more than 20 years as ballet dancer and choreographer at Teatro Alla Scala in Milan, in 2010 he was appointed Artistic Director of the Florence Opera House Ballet. In 2014, after a long selection process, he was appointed artistic director of the Royal New Zealand Ballet, a position he held until 2017. From 2018 until 2020 he was Adjunct AD at the National Ballet of Uruguay. He expects to be in Montevideo as guest choreographer in June for a few weeks to restage his work The Wizard of Oz ready to open in July, 2021. 

So how did he land up in Sydney?

"After I completed my tenure in New Zealand," he explains, "I moved to Sydney with my partner. At the end of my commitment in South America I came back to Sydney to reunite the family. 

"I have travelled to [Australia] many times, but prior to moving to NZ, I had only imagined coming to Australia. I remember that during my childhood in Italy one of many dreams was to travel to Australia to meet koalas and kangaroos. Dreams comes true sometimes."

Ventriglia's SCC is inspired by the "botegga" teaching methods of the Italian renaissance. "This is an Italian term meaning workshop or studio, referencing a place where an aspiring artist learns from a master artist," he explains. "During the Italian Renaissance, about 30 "Botteghe" existed in Florence, with one of the more famous overseen by Leonardo Da Vinci who acquired his skills as a young artist working at the Bottega of Verrocchio. 

"In the Renaissance Bottega, the Master was the guide for his students as they worked together on a project. All of the discoveries and creative ideas produced there were the result of collaboration and cooperation. This process called Learning by Doing generated collective knowledge and creative innovation. Nobody can teach you to be creative or give you a magical instrument to be a genius, but I strongly believe that for talented artists, knowledge is the more effective vehicle to express themselves. 

". . . to be a music composer or a writer, a painter, a sculptor or a dancer, you need to learn techniques, working methods, and history, so I thought, why not to create dance?"
He hopes to fund the Centre through a combination of ticket sales to performances, tuition fees, public funding and private sponsorship. At the moment the SCC is resident in a temporary studio in Zetland "waiting for a stable home ready for the opening of the master program in February, 2022". 
 
How many public performance seasons does Ventriglia hope to stage?

"As many as we can!," he replies. "I am putting in lots of hard work, passion, and full commitment in this new upcoming creation of GRIMM. We are hoping that the Australian public will love my work with the ensemble and want to see us on stage very often. We anticipate that within the next couple of years we will establish a regular performance schedule in Sydney and indeed across Australia. We intend to establish both a home town and regional schedule."
The resident ensemble dancers will participate in all aspects of the Centre, performing, teaching, mentoring and being the artists on which choreography is created. The Centre's focus is on choreography and choreographers, aimed at students/choreographers from , however we would think that in the future we will expand to 18 years old (with no upper age limit). 
 
Ultimately, Ventriglia hopes to nurture the future generation of choreographers. "Our success will be to see our choreographers recognised and acclaimed internationally."

For more info go here.
To book tickets for GRIMM go here.