Maliphant and Fouras workshop and audition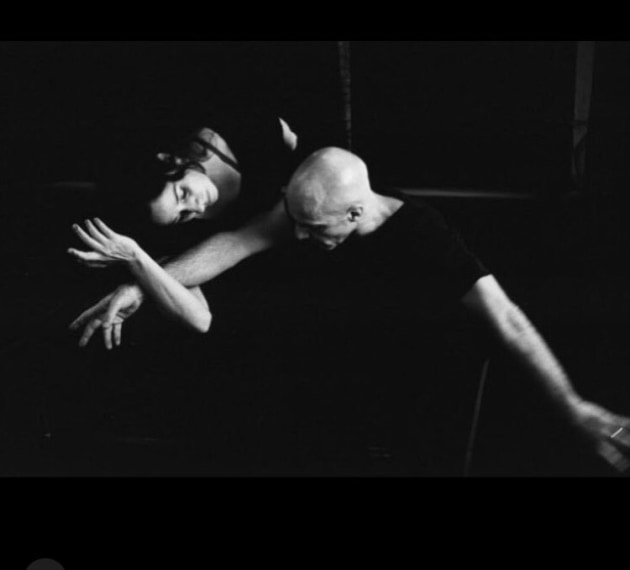 The internationally renown Russell Maliphant and Dana Fouras are embarking on their first Australian workshop tour, presented by Adelaide-based Lewis Major Projects.
Maliphant is the artistic director of his own company in London as well as an associate artist of Sadlers Wells. He has created movement for numerous august companies and artists, such as Robert Lepage, Natalia Osipova, Sergei Polunin, English National Ballet, Ballet Boyz, Munich's Bayerisches Staatsballett and Lyon Opera Ballet. His collaboration with ballet star Sylvie Guillem, Push, which he not only created but also danced with the French ballerina, was heralded as one of the top five dance masterpieces of the 21st century,
His longtime artistic associate and creative partner is his wife, Australian Dana Fouras. Originally a dancer, she is now a specialist in sound design. Together they will present a movement and choreography workshop which will explore "in-depth approaches to connection, flow and momentum, for healthy sustainable and dynamic movement".
"With the intention of increasing kinaesthetic awareness and acuity, building strength and expanding movement possibilities on all levels whilst releasing holding patterns - we will use movement exercises and improvisational tasks to explore effects upon movement articulation, range and sequencing, both through the body and through space to expand our individual movement patterns and group connection," they say.
The workshop is suitable for professional dancers.
Dates: Melbourne 
Lucy Guerin Inc/WXYZ Studios
130 Dryburgh St, North Melbourne
When: November 18, 12:30pm – 6:30pm
Bookings: here. 
Sydney
Riverside Studio, Riverside Theatres Parramatta
Dates: November 25 & Sunday 26, 9am-5pm
Bookings: here.
Adelaide 
Dance Hub SA, First Floor, Lion Arts Centre, Cnr Morphett St & North Tce
When: December 9, 10am - 5pm
Bookings: here.
As part of this project, Maliphant will be working with Major's company Adelaide in December to remount his seminal work, Two, the first time his repertoire has been gifted to an Australian company. "We are humbled to join the constellation of artists and companies (including Sylvie Guillem, Roberto Bolle, Carlos Acosta, Munich Bayerisches Staatsballett and Lyon Opera Ballet among others) who have performed this work," Major says.
Lewis Major Projects will present Two as part of a mixed bill in February/March, 2024. 
He is seeking dancers to audition for this project. Just go here to apply. 
Lewis Major himself is presently travelling overseas on a Churchill Fellowship.