Honouring David Page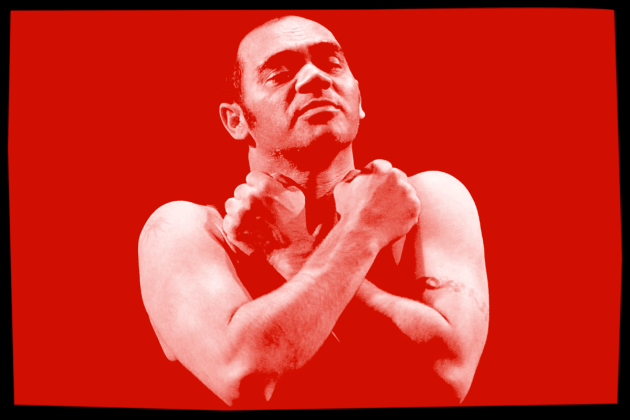 Bangarra Dance Theatre is holding a special tribute to the late David Page, with a short series of performances starting today at Carriageworks in Sydney. 
Called Dubboo – life of a songman, the show is directed by the company's artistic director (and Page's brother), Stephen Page. 
"In the two years that have passed since Roy David Page left us, Bangarra have been looking to find the right time to honour his life and legacy," the company states in its press release. "David was the right-hand man of the company, having joined Bangarra in 1991 with his brothers Stephen and Russell, alongside foundation member Djakapurra Munyarryun. David's vision and dream for Bangarra created a wholly unique language that weaved together traditional song and movement, channeled the hum of the land and drove a revolution in contemporary Aboriginal dance."
David Page was "the musical heartbeat" of Bangarra and a remarkable creative force. He wrote 27 original scores for the company's repertoire and worked with over 100 traditional singers across the country, reinventing the art of the soundtrack to encompass traditional language, song and instruments with the sounds of electronica, hip-hop, classical and the natural world. 
Dubboo – life of a songman brings together his love of classical, electronic and traditional music, cabaret, dance and drag. Composer Iain Grandage will combine with a notable cast of David's collaborators, including acclaimed Indigenous artists Archie Roach, Ursula Yovich, Djakapurra Munyarryun and the Bangarra dancers in a one-off celebration.
The company's 2018 David Page Music Fellow, Brendon Boney, will play an integral role in coordinating the work.
The season will also be the last with Bangarra for six of its dancers - Waangenga Blanco, Daniel Riley, Tara Robertson, Kaine Sultan-Babij, Luke Currie-Richardson and Yolanda Lowatta - who are all are leaving to pursue new opportunities.
Dubboo – life of a songman runs from December  6 to 8.
For more information go here or here.
Photo above is of the late David Page.