Garuda Method workshops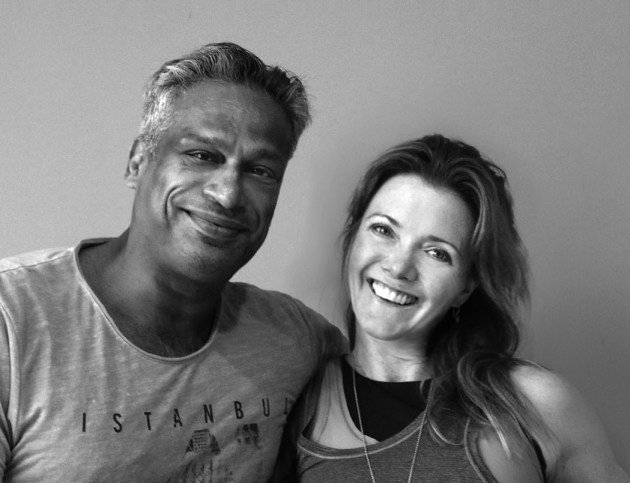 If you haven't heard of Garuda, it's likely you will soon. Developed by former dancer James D'Silva in the UK, Garuda keeps to the principles of Pilates (such as matwork and apparatus) but expands them, drawing in elements of yoga, Gyrotonic, Feldenkrais, Tai Chi and Alexander Technique to create an exercise and movement system of flow, rhythm and grace that improves strength, flexibility, coordination, endurance and the range of motion within muscle and joints. 
This year James D'Silva is coming to Australia to hold teacher training workshops in the Garuda Method with Australia's only master trainer, Anna Tetlow. Tetlow has worked with D'Silva for 20 years and specialises in the field of elite performance and dance rehabilitation. She has her own studios in Melbourne and is responsible for all future teacher training in Australia. She has a background in dance, having performed internationally for many years in numerous companies and trained at the Royal Ballet School.
Tetlow teaches technique coaching and injury rehab to professional dancers at her studios and helps aspiring dancers from Melbourne's top full-time schools with their technique. Both she and D'Silva are passionate about dance, injury management and mentoring the next generation of dancers transitioning to their next profession. The Garuda Method and upcoming professional development workshops offer a perfect platform for dance students, teachers or dancers wanting to side step into another career. 
"Garuda has taken the repertoire and ideology of an old movement to a new level. The result is a stronger, leaner body, improved posture and ease of movement in everyday life," D'Silva says. "The uninterrupted and continuous flow of each exercise series also provides a cardiovascular workout. Last but not least it focuses the mind and offers relaxation with exercise." 
Not only dancers are embracing the method internationally - D'Silva has worked with Gwyneth Paltrow and Madonna and Tetlow has the endorsement of actor Ralph Fiennes. 
If you would like to take up the opportunity to certify as a Garuda teacher, workshops are being held in April in Melbourne. Garuda barre is a perfect addition to any ballet or dance training for teachers or dancers alike.
Alternatively if you are a dancer or a dance teacher looking for an intensive course on your own body — learning technique, anatomy and muscle efficiency — join James and Anna for the Garuda boot camp over your Easter school holidays or join them for an "inspiration" day and experience the technique. 

Garuda Bootcamp: April 5 - 6, 13, 10am - 5pm

Garuda Inspiration Workshops: April 7, 9am – 1pm

Garuda Apparatus A: April 7 - 12, 2pm - 6pm

Garuda Barre Foundation: April 14-19, 2pm - 6pm

Garuda Pilates Matwork: April 14-19, 9am - 1pm

Garuda Bootcamp: April 21 - 22, 9am - 1 pm

Garuda Brick (Graha): April 20 - 22, 2pm - 6pm 
Go to http://www.annatetlowpilates.com.au/ to book.