In this fourth instalment of Dance Australia's conversations with Australian companies and dance artists about how they are handling the challenges of COVID-19, Denise Richardson talks to Force Majeure's artistic director and CEO, Danielle Micich.
With the country continuing its Covid Stage 3 restrictions for at least the next three weeks, the devastation for the arts sector continues. The situation has been compounded by the recent Australia Council for the Arts announcement of its four-year grant round, in which many small to medium companies lost their funding. Sydney company Force Majeure, which was defunded in the 2017/20 round, was one of only 95 successful organisations this time. Artistic Director and CEO Danielle Micich believes that the company's success this time round was due in part to the company's proof of relevance to the community: the recognition that "dance theatre will continue to have a strong voice in Australia, especially as we now have the capacity to open the doors to more artists. So, (the funding is) not just for us, it's for all our artists."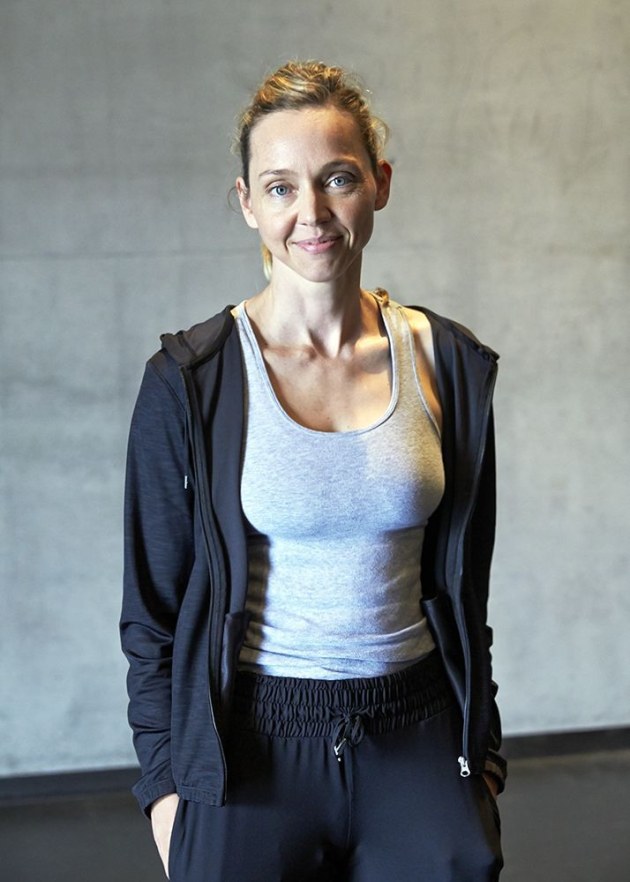 However, this striving for relevance in order to maintain a sustainable practice and survive is, in the current crisis, a more urgent challenge than ever for all in the dance industry. Force Majeure was ending its busy performance period, from November to March, when the lock-down occurred. As these current months are normally given to administration, Micich admits they were fortunate that they weren't then in the middle of a production, or on tour. "But we would've been going into a variety of creative developments," she says. "I was due to go overseas soon, and we had planned a bunch of projects before our major project, which is at the end of the year."
Force Majeure is resident at the multi-arts centre Carriageworks (NSW), which has closed until further notice. This means Force Majeure has no access, says Micich, forcing them to work from home. She agrees Carriageworks has taken a huge financial hit, and that much will need to be resolved before the doors can be opened. "I don't think we'll go back to normal for a long time."
Meanwhile Micich's focus is very much on somehow supporting the many independent artists who collaborate with Force Majeure. "I've already reached out to artists across the country and had one-on-one conversations about all sorts of things – pre-COVID, during COVID and what they predict after-COVID – staying connected to the independent sector by Skype, rather than letting people sit in their lounge rooms withering away. Now the company can look at initiatives too – creative practice moving forward rather than standing still."
"At the moment we're trying to find an immediate way to employ our artists and pay them to think creatively," she continues, "but that has to go past our board, asking what can we do immediately for the sector and what can we do long term, because we are not going to recover from this very quickly. A lot of artists will lose momentum, which is the main issue."
Supporting professional artist development, Force Majeure's "Incite" program is one of its key platforms, offering specific streams for young people, emerging makers and performers, as well as established multi-disciplinary artists. But Micich argues that it will have to adapt "because artists will not be able to afford the luxury of doing professional development this year. I do not want to start cutting the program after all the hard work that we've put in," she continues, "so we're looking at other ways to work through this COVID situation, to bring artists together in some form or shape."
Force Majeure's Artist in Residence, Ghenoa Gela, was scheduled to begin development of her project Lak Malual Paru, in collaboration with the company's creative team and co-directed by Rachael Maza, Artistic Director of Ilbijerri Theatre Company. While the development will still proceed later in the year, a planned trip to the Torres Strait has been put on hold.

In spite of these setbacks, Micich is remarkably philosophical. "I always think there's a reason for everything," she suggests. "As much as I have been devastated by what has happened to the industry lately, I am still waiting to find out why we have been given this reset – I'm calling it a reset. What do we need to achieve here, because clearly the system we have put in place wasn't sustainable?" Dancing for a screen audience is not like live performance, Micich argues. "I'm trying to work out how to readjust the company and how to keep it functioning. I think that down the track I will come up with a clearer understanding. I know there's a reason for this."

Meanwhile Micich's plea is for a collective voice from artists to lobby governments for increased funding. "It is devasting to see how many thriving companies across Australia are now in survival mode. Artists are the ones who have the heart, the soul and the empathy, and also put billions of dollars into the economy. But we're kind of invisible. That is something in my next four years I'd like to see – the visibility coming back to the dance sector – us having a voice. Something we can speak strongly about and stand clearly on."
– DENISE RICHARDSON
Photo above: Force Majeure's Danielle Micich teaching a masterclass.