Bodytorque takes a new shape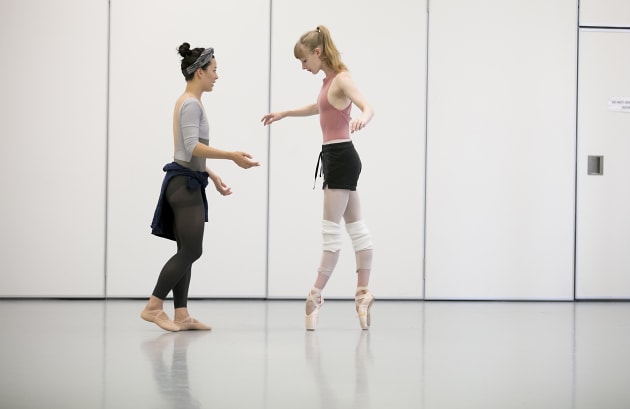 The Australian Ballet is presenting its choreographic season in Melbourne this year, with the title of Bodytorque:Atelier.
"Atelier" means workshop or studio, and is a reflection of the new, quieter format in which artistic director David McAllister plans to present the season from now on. "We are looking at re-working Bodytorque and making it more about the artists rather than being another season," he says. "The 'workshop' environment is really a better way for the choreographers to feel they can take risks and experiment rather than having to do something that will 'sell tickets'.
"We would like to have a staged development process, where we start with workshops and then develop the best ideas and works through a series of stages. Rather than doing just one work, we can offer a pathway for these choreographers to develop over time, with the ultimate goal to create a mainstage work for the company."
Six dancers will present their work (two of them women): Ella Havelka, Jill Ogai, Tim Coleman, Richard House, Francois Lavignac, Mason Lovegrove and Jake Mangakahia. The season will be presented at VCASS Studio Theatre, with dancers accompanied by musicians from Orchestra Victoria, and tickets are only $25.
While this season includes only members of the company, Bodytorque is not exclusively for in-house choreographers.
"As we haven't done Bodytorque for a couple of years we received big interest from dancers in the company," McAllister says. "But as in the past, I also have a long list of choreographers from the wider dance community who have expressed interest in doing something for Bodytorque, and we will be working through that list as well. I guess the best way to 'sign up' is to be in touch with me."
When:
8.00pm Thursday 1 March
8.00pm Friday 2 March
3.00pm Saturday 3 March
8.00pm Saturday 3 March
 
Free post-show Q&A Friday 2 March.
For bookings and info go here.