Just before social distancing measures came into place, West Australian Ballet (WAB) was able to film "Genesis", its annual season of short new works, choreographed by its dancers (with the odd contribution from artistic staff). Now the season is available for viewing online.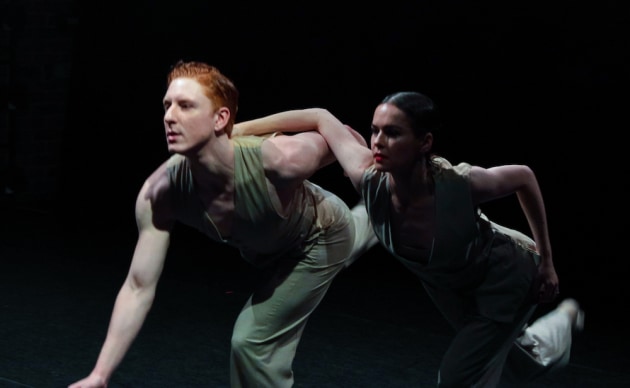 The Genesis season is usually performed in the company's main studio, at the West Australian Ballet Centre, giving audiences the chance to see the dancers in a different light to that of the theatre. Filmed in the studio with relatively simple lighting, the online version has a similar sense of proximity to the dancers.
Featuring 12 short works choreography by dancers Claire Voss, Adam Alzaim, Matthew Lehmann, Christian Luck, Robert Bruist, Carina Roberts, Chihiro Nomura, Candice Adea, Emma Rose Barrowclough, Matej Perunicic and Polly Hilton, and Principal Ballet Mistress and Artistic Associate Sandy Delasalle, the program is co-presented with the company's media partners The West Australian and Channel 7, and is available for viewing on The West Australian's website.
Pictured top: Ludovico Di Ubaldo in 'Uncommon', choreographed by Matej Perunicic. Photo: still from footage.